"My position is that you cannot work towards peace being peaceful. If the peace is to be one where everybody's quiet and doesn't open up ... share what's unspeakable ... offer unsolicited criticism ... defend others' rights to speak and encourage discourse — that peace is worth nothing. It reminds me of the kind of peace that was secured in my old country under the Communist regime. That is the death of democracy. That might have consequences as bad as war—bloody war and conflict. So, to prevent the world from bloody conflict, we must sustain a certain kind of adversarial life in which we are struggling with our problems in public."
~
Krzysztof Wodiczko
Ex-Liberal mayor Con Hindi to face court on assault matter following...
STATUTORY DAMAGES OF $1500 TO EACH PERSON WHOSE DATA IS STOLEN WOULD WORK, I'LL BET:
Equifax's Massive ID Theft Is a Reminder That Firms Need Incentives to Keep Data Safe
Don't give up on the fact-resistant
Americans' infatuation with misinformation — as depicted in this widely viewed Vox

video

— could make a fact-checker despair. But there are ways to potentially reach the fact-resistant, and we'd like to see fact-checkers

give them a try.
Quote of the week

"it is also tempting to dismiss the impact that actual fake news has on those who read it uncritically and allow it to feed, water and fertilize the unexamined bias and bigotry that frames their worldview. However ― given the very real threat the toxin of that fertilized polarization poses to the foundations of our democracy ― we ignore it at our peril." —

Episcopal priest Susan Russell,

writing for HuffPo




Eduardo Martins: The war photographer that wasn't

If you missed this story, it's a must-read

on the BBC in Portuguese

or must-watch

on AJ+

.


Encouraging noises, but still no data, from Facebook

A Facebook product manager

told POLITICO

that "We have seen data that, when a story is flagged by a third party fact-checker, it reduces the likelihood that somebody will share that story." The publication adds that "She declined, though, to provide any specific numbers."


Hackers target Verrit fact-checking site
—
but is it, really?

We're all for innovations in fact-checking, like shareable cards and authentication codes. But is Verrit -— targeted by

hackers

and haters alike this week —

actually

a fact-checking site, as advertised?


Smart kids vs. fake news: Guess who won?

Kids enrolled in the Newseum's "Fighting Fake News" course discovered that

fact-checking is hard work

, and that even a "super-smart" student can be tempted to give up.


Welcome to our new newsletter. What do you think?

We're trying out a new look and a new platform. We apologize in advance if anything is broken or temperamental. Let us know about glitches, what you like and don't like. We're listening!

Once again: Fake news is nothing new

Why do we keep hearing about the

smarmy history

of fake news? Is it supposed to make us feel better? Somehow, we just feel worse.


Behind a 'malignant' fake news empire

The Sunday Times and an African consortium of investigative reporters

examined

the organizations behind South Africa's propaganda war. The network has "entered a new phase of heightened activity."


The National Weather Service fights back

The U.S. agency tasked with tracking hurricanes is having none

of the fake posts about Irma using the NWS logo

— and

has advised followers how to spot the imposters

.


Match your crowdfunding campaign

The IFCN is matching at least $85,000 worth of crowdfunding hauls from fact-checking projects around the world over the next 30 months. Find out more and apply

here

.


No backfire effect (again) and the importance of critical thinking



At least five recent studies

have relevant findings for fact-checkers. One study found that voters gradually change their opinions when presented with the facts. Another indicates that critical thinking, rather than partisanship, determines a person's likelihood to fall for fake news.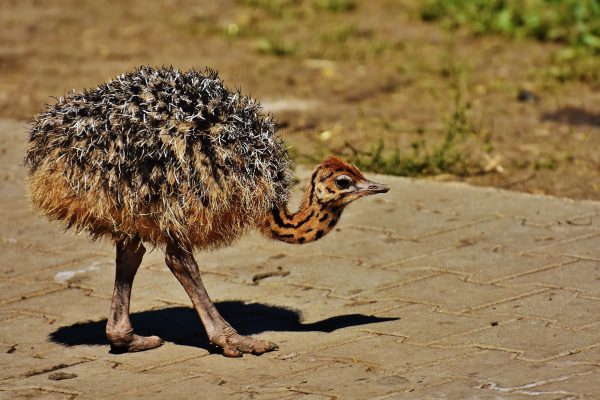 Fact-checking fun

#FakeClownFacts was trending on Twitter last week, and we learned that clowns hunted reindeer to extinction, clowns are happy even when they're alone, they wear big shoes because they have big hearts,

and more.




11 quick fact-checking links

(1) St. Louis

remembers

a favorite fact-checker. (2) Why do people

share hoaxes

during a natural disaster? (3) Penn State gets a

grant

to fight fake news. (4) Mark Cuban invests in the UK's

Factmata.

(5) Chequeado is hiring

a new editor.

(6) Philippine government officials are urging the country's

young people

to stop sharing misinformation. (7) The African Fact-Checking Awards drew in

a record 159 entries

. (8) Will Snap's fact-checking

make business sense

? (9) Craig Silverman and "fake news" are one of the top 50 ideas blowing up American politics,

per POLITICO

. (10) The International Fact-Checking Network has

two new staffers.

(11) The Internet Archive's Face-O-Matic's

data is now available

for downloading and analysis.