Meanwhile, the biggest country song in the nation right now, Body Like a Back Road by Sam Hunt, is currently in its record-extending 30th week at #1 on the Hot Country Songs chart: http://www.billboard.com/files/pdfs/country_update_0905.pdf
SO THE PSYCHOLOGICAL WARFARE IS WORKING:
"North Korea apparently is so confused by President Donald Trump that it's asking US experts for help understanding him."
For
Millennials
, happiness isn't as focused on possessions or career status. Living a meaningful, happy life is about creating, sharing and capturing memories earned through experiences that span the spectrum of life's opportunities. With millennials now
set to top 17m of the UK population by 2019,
their high focus on experiencing life supports the growth of an economy driven by the consumption of experiences
.

Other developed economies are seeing the same trend.

The
combination of this generation's interest in
events
is
fuelling the
growth of
the so-called "
experience economy"
Law firms already elbowing one another for multinational clients will soon have a new competitor: The Big Four accounting firm PwC, formerly known as PricewaterhouseCoopers, plans to open a law firm in Washington, D.C., next week.
FOSSBYTES
: "…With the complete rollout of Google Feed, the users have got more control over what they can read about in Feed. Now, right from the search results, one can choose which topics to follow. In some cases, you'll see a new Follow button, which can be used to add topics to your Feed. After that, based on your search history and engagement with Google products, you'll be served news stories. Right from the Feed, you can unfollow the topics. Further, in the article, I'll tell you how to use Google Feed and its different features…" [h/t Pete Weiss]
This did not happen in decades past. Look at the Billboard charts from the '80s — it was a new #1 song almost every week! https://en.wikipedia.org/wiki/List_of_Billboard_Hot_100_number-one_singles_of_the_1980s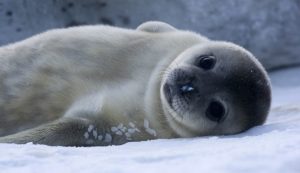 Prolonged sitting could lead to an early death, study finds
Revolutionary Possibility
Jacobin. From China Miéville's
October
: "Those who count themselves on the side of the revolution must engage with these failures and crimes. To do otherwise is to fall into apologia, special pleading, hagiography – and to run the risk of repeating such mistakes. […] The standard of October declares that things changed once, and they might do so again."
Syllabus, slides, and videos of the lectures,
here you go
.
People are moving less and want to stay in the same town where they were before, and they're switching jobs less and want to stay in the same job where they were before, people apparently just want to listen to the same songs they've been listening to already...
The co-authors on this paper (pdf) are Andrew Leigh and Mike Pottenger, here is the abstract:
The paper estimates long run social mobility in Australia 1870–2017 tracking the status of rare surnames. The status information includes occupations from electoral rolls 1903–1980, and records of degrees awarded by Melbourne and Sydney universities 1852–2017. Status persistence was strong throughout, with an intergenerational correlation of 0.7–0.8, and no change over time. Notwithstanding egalitarian norms, high immigration and a well-targeted social safety net, Australian long-run social mobility rates are low. Despite evidence on conventional measures that Australia has higher rates of social mobility than the UK or USA (Mendolia and Siminski, 2016), status persistence for surnames is as high as that in England or the USA. Mobility rates are also just as low if we look just at mobility within descendants of UK immigrants, so ethnic effects explain none of the immobility.
Social mobility is indeed difficult to pull off
Walmart is testing a service that delivers groceries straight to your fridge when you're not home.

On Friday, the retail giant announced a partnership with August Home, a smart-lock startup, that would allow a delivery person to enter customers' orders and put groceries away in their refrigerators…

Delivery drivers will have a one-time passcode that allows them to unlock the August smart lock if customers do not answer the door when the delivery team arrives to drop off groceries. They will then drop off packages in the foyer, unload groceries in the fridge, and leave — with the door locking behind them.

Customers get a notification when the driver rings the doorbell. August home-security cameras allow them to watch the entire process from the app if they wish.
Some Nobel Laureate predictions
Cops should get more sleep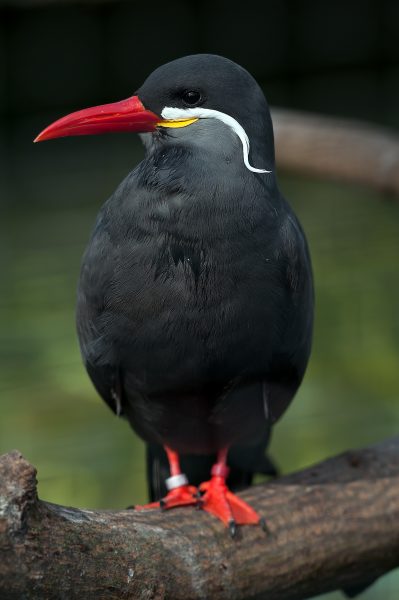 Texas lawmaker spent $51K on online psychic.


Discover Where Corporations are Getting Taxpayer Assistance Across the United States
Subsidy award entries:
540,000 (341,000 state/local; 199,000 federal)
Subsidy programs:
974 (836 state/local; 138 federal)
Parent companies covered:
2,844
Uncle Sam's Favorite Corporations
(report on federal data)
Megadeals
(largest state and local subsidy awards)
Inventory of data sources
Update log
User Guide
Send questions or comments to Good Jobs First Research Director
Philip Mattera
.
The Subsidy Tracker site was programmed by Rich Puchalsky of
Grassroots Connection
.
The future of payments for government.

In the future of payments, every device is a payment device. New payment technologies will enable citizens to interact with you through the channel of their own choosing.