Few sinners are saved after the first 20 minutes of a sermon.




— Mark Twain
Tesla surpasses Ford in market value
(NYT)
Australia's Mamamia

fact-checks

an Australian chef's Instagram post about fact-checking. ...

Vox says

comedians and satirists are doing a pretty good job of covering the Trump administration, seriously. ... A sportswriter gets hit with

Hans Solo gifs

after he complains about "fake news" concerning the University of North Carolina.

Abuse of power isn't new to India but the latest scandal is taking a different turn...
Indian Civil Society Pushes Back Against Abuse of Power
Randwick mayor Noel D'Souza faces expulsion from Labor over mayoral election. April 4, 2017 9:14am. Marie Hogg. Randwick mayor Noel D'Souza and deputy mayor Brendan Roberts at the September 27 mayoral ...
Labor mayor faces expulsion | Daily Telegraph
The generation of Dr Cope who practice what they preached when it come to looking after staff and citizens ... They cared and they inspired -- without MBAs in professionalism of human remains. "Peter Lawler is one of the last links to those great mandarins who were sort of involved in the whole post-war construction of Australia." (ABC Remembering the life of one of the last mandarins of Canberra)
On the Tomorrow podcast:

Twitter has broken Sarah Jeong's heart

. Us too, Sarah. Us too
How transparency kills information aggregation
First issue of American Affairs
Berlin museum director responds to shocking giant coin theftDeutche Welle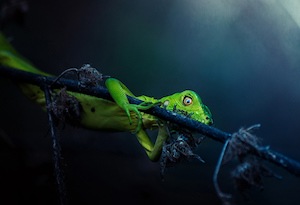 "Men are wired for combat, to bash the enemy into submission, and it's hard to wipe the blood and gore off your hands and sit down and write, 'O wondrous thou, the wonderment of these my happiest days, I lift my pen to praise thy shining beauty' and so forth. But you can do it. The first step is: Imitate."
Browsing Histories Share Lab. From January, but a must-read.
If both Hoffmann and Akutagawa intend to instil horror in their readers, the approach of Isaac Bashevis Singer in The Last Demon is more satirical, as we can tell from the opening lines:

"I, a demon, bear witness that there are no more demons left. Why demons, when man himself is a demon?"
The story concerns a demon who has been sent from Lublin to Tishevitz, in his own words, "a godforsaken village; Adam didn't even stop to pee there." He bemoans the fact that, as a demon, he feels increasingly redundant:

"It has reached the point where people want to sin beyond their capacities. They martyr themselves from the most trivial of sins. If that's the way it is, what are we needed for?"
However, he meets a local imp who tells him of an incorruptible young rabbi – "You might as well try to break through an iron wall." The demon determines to corrupt the rabbi, having been promised a transfer to Odessa if he succeeds:

"It's as near paradise as our kind gets. You can sleep twenty-four hours a day. The population sins and you don't lift a finger."
The remainder of the story concerns the demon's attempt to tempt the rabbi, until, that is, its comic tone takes a sudden shift at the end. The demon, stuck for eternity in Tishevitz, laments the destruction of its Jewish population:

"The community was slaughtered, the holy books burned, the cemetery desecrated… There is no further need for demons."
What seemed like an amusing satire becomes something much fiercer and sadder.
This volume also contains the short story 'Yentl the Yeshiva Boy,' a revelation for anyone like me who associates Yentl entirely with Barbara Streisand. This story is, indeed, the original inspiration for the film (though via a play), but I can only hope that some parts ("Anshel [Yentl] had found a way to deflower the bride") did not make it to the screen. A third story, 'The Cafeteria.' convinces that there is a compelling strangeness about Singer's tales.