People are creatures of habits – same reason why a 72 years old with 14 million dollars in his bank account can't stop working 12 hours a day. Work is

his reason to live
In running away from ourselves we either fall on our neighbour's shoulders or fly at his throat"
The best selling magazines are celebrity gossip magazines. It's the consumption past time of the untermenschs

True latitude gossipers and believers
T
he IRS itself has created a number of student "activities" on its apps website wherei you can take lessons in various aspects of tax policy, ranging from tax history to tax fairness to tax base and public finance. These are basically educational games. By reading the brief descriptions and testing yourself by answering a series of questions, you too can learn about the Whiskey Tax of 1791 and the Tariff of 1832, among other things.
Tax Virtual Games We Play
Wayne Swan: Coalition 'trying to claim credit' for nabbing tax dodgers
New precious metal laws combat gold GST fraud
Reminder: You Are Hardly Overtaxed in America! Barry Ritholtz. Resilc: "You are if you add up all the out of pocket costs that are covered in 'socialist" countries, like damage on my truck due to potholes, copays for health, out of pocket after school programs, lost time due to bad infrastructure….."
More cops use negative gearing than lawyers
With April 18 nearly here, U.S. taxpayers are likely asking themselves: Where exactly are my tax dollars going?
To answer the question, here is a "Taxpayer Receipt" showing how each $100 of taxes was spent, both for 2016 and five years earlier. It was prepared by the Committee for a Responsible Federal Budget, a nonpartisan nonprofit group in Washington that monitors federal spending. The group's three chairmen are Republican Mitch Daniels, Democrat Leon Panetta and independent Tim Penny.
American gangster attorney Richie Roberts:
More than 40 years after he helped convict

Harlem heroin kingpin Frank Lucas

of drug-trafficking crimes, former Essex County assistant prosecutor

Richie Roberts

found himself in front of a federal judge Tuesday with legal troubles of his own.
24/7 Wall St: "Already making hundreds of times what most Americans earn in a year, CEOs at top U.S. corporations received a pay raise in 2016. The average executive officer at one of the nation's 100 largest public companies brought in $16.6 million last year compared to $15.5 million in 2015. 24/7 Wall St. reviewed total compensation packages for CEOs at the 100 largest public U.S. companies by revenue from executive-level data
This month marks the one-year anniversary of the Panama Papers leak. In April 2016, the ICIJannounced the leak and a few weeks later (May 9, 2016) released a database that included a subset of the leaked data. The leak itself comprised over 11 million records spanning 40 years from the Panamanian law firm Mossack Fonseca. At its core, the leak revealed the true ownership of over 200,000 offshore entities, thereby raising a host of tax and political questions regarding many of theentities' owners.
So what has happened over the past year as a result of the leak? Continue reading
On the upside, when someone at KPMG eventually did the right thing and reported the shenanigans, upper level management reacted immediately and appropriately. That should send the message to the global firm's 189,000 professionals in 152 countries that KPMG's 51-page code of conduct really means it when it says "Your voice counts. So speak up if something doesn't seem right."
KPMG scandal highlights problem of auditing's revolving door
FT

The boss of an Oracle reseller has been banned from holding a director position in the UK for six years – after his company fiddled its VAT returns, resulting in a loss of £146,884 to the taxman. Mario Edward Sanvitale, director of 1st Milestone, was disqualified this week after a probe by the Insolvency Service found "he …
Like April flowers, talk of tax reform is blooming everywhere. The difficulty, though, is that when politicians these days say "tax reform," what they're really suggesting, and what people hear, is "tax cuts."
That's a big problem, because the truth is that the U.S. is already following a path of collecting inadequate tax revenues to fund the government we have, much less the one we need — and cutting out small programs like Meals on Wheels won't change that.
New York Times: Can Trump and Congress Solve the Rubik's Cube of Tax Reform?, by Neil Irwin:
As Congress and the Trump administration turn their sights on overhauling the tax code, it's a good time to think about the great three-dimensional brain twister of the 1980s, the Rubik's Cube.
That's partly because the first and last time there was a comprehensive rewrite of the tax code, it was 1986. But there is more than that.
What makes trying to solve a Rubik's Cube so exasperating is that every rotation you make to align the colors on one side messes up something on one of the other sides. Nothing moves in isolation; everything affects everything else, and rarely for the better.
It was Big Tobacco, not Trump, that wrote the post-truth rule book
The Conversation
Search within companies and 12,565,795 directors in 8 countries
Eric C. Chaffee (Toledo) & Karie Davis-Nozemack (Georgia Tech),
Corporate Tax Avoidance and Honoring the Fiduciary Duties Owed to Corporation and Its Stockholders
, 58 B.C. L. Rev. ___ (2017)
Australia's richest post code is still 2027
See also 2014-15 ATO Tax-Stats
OECD taxing wages
ATO reveals Australia's richest suburbs 2027
PETER Chang is the man doing
time for what a Sydney District Court judge described as "the great Australian pastime of ripping off the taxoffice" ...
Inspired by the Women's March in January, law professor Jennifer Taub 'impulsively' called for action. Now people from New York to Tokyo are preparing to take to the streets.
Donald Trump's adviser Kellyanne Conway accidentally inspired a law professor and a comedian to convince thousands of people to take to the streets this Saturday to demand that the president release his tax returns.
Lew Taishoff, A JURISDICTIONAL PRIMER. "And once again, Congress has created a court that does everything but provide cheap and expeditious relief."

From watchdogs to lapdogs
But of course it isn't just PwC that has been asleep at the wheel whilst the companies they audit crash. A new report out from the Atul Shah of the University of Suffolk Business School looks at the failure of KPMG to warn shareholders of HBOS, a major UK bank, of problems with the company before they collapsed in 2008.
Shah's

findings

make disturbing reading. KPMG, rather than acting as the company's watchdog, saw itself as a strategic partner to the company. This surely must be the heart of the problem. When watchdog turns into lapdog then what hope do the pubic have for effective corporate governance?
This week it has been one year since the Panama papers were released, and a number of organisations around the world have been marking the occasion though the global week of action for tax justice.
In London, activists from the TJN and Methodists for Tax Justice held a protest outside the offices of PriceWaterhouseCoopers.
Why PwC? Well the auditor has been one of the biggest promoters of tax avoidance schemes for multinationals, as well as having been

implicated

in a host of other corporate scandals.
So one year after the Panama Papers what impact did the scandal have on global policy making? Without a doubt the revelations influenced the outcome of the global anti-corruption summit held in the UK last year.
In the run up to the conference UK government officials were trying to peg down expectations of any agreements being reached, but in the end a number of countries did sign up to setting up registers of beneficial ownership.
But as Porter McConnell from the Financial Transparency Coalition points out in an

op-ed

in Nigeria's Premium Times, progress has still been lacking in the British Overseas Territories, places like the BVI, who are at the real root of the problem. As Porter highlights the US is another threat to global financial transparency and until these players come in from the darkness, we will have a long way to go before we can claim victory in the fight against tax evasion, corruption and money laundering.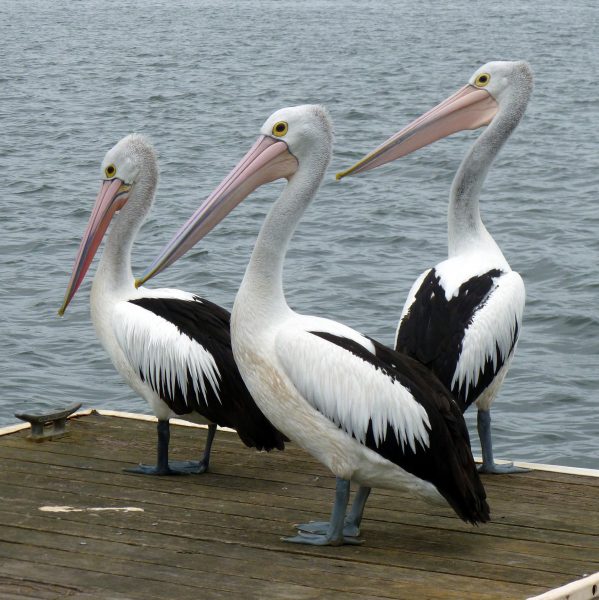 This new film, which includes interview footage with TJN Director John Christensen, explores the notion that human beings have an evolutionary tendency towards selfish behaviour and asks whether the widespread dislike of inequality is rooted in the human need for cooperation. In the words of film maker Alex Gabbay: Why do we accept huge levels […] The post New film: The Price of Fairness appeared first on Tax Justice Network.




Read more

The Panama Papers revealed a systemic challenge to global governance, in which the big players are major banks, multinationals and the biggest financial centres of all. Unsurprisingly, much of the coverage of the Panama Papers focused on juicy, individual stories: political conflicts of interest, criminal money laundering and HNWI tax evasion in exotic locations. But […] The post Panama Papers: Who were the big players? appeared first on Tax Justice Network.

The Panama Papers were a reminder of how the superrich are allowed to hide their wealth from the rest of us. Dirty Secrets uncovers the extent of the corruption behind this crisis and shows what needs to be done in the face of this unregulated spread of rampant greed.

Tax havens, we are often told, are part of the global architecture of capitalism, providing a freedom from regulation necessary to make markets work. In this book, leading authority Richard Murphy uncovers the truth behind this lie. The fact of the matter is that this increasingly popular practice threatens the foundations of democracy, sowing mistrust and creating a regime based upon opacity.

As Murphy shows, how we manage our economy is a political decision, and one that can be changed. Dirty Secrets proposes ways to regulate tax havens and what the world might look like without them.




Jersey Shore's Mike 'The Situation' Sorrentino facing potential 15-year jail sentence - Entertainment Ryde Liberal Councillor Artin Etmekdjian gets seven-month sentence over taxation probe