As the Antipodean Greek, Alex Malley of Naked CEO fame, likes to start, first thing should come first so it should be pointed out that Vamos is a Hungarian name ... "my parents came to Australia in 1956, they were refugees and I was born in Australia in 1957. In fact, I was conceived on the boat on the way out here." Both Steve Vamos' parents came from Hungary - while Nick Greiner's father was Hungarian Nick's Mum was Czechoslovak
*New leadership mindsets and models are needed — and in my brief remarks today I want to urge you, encourage you all to be a force for much needed change in leadership mindsets — to leard with the principle at heart that leadership is not about you — rather leadership is about others around you — and that your responsibility as a leader is to 'help make others great' Speech to Graduates by Steve - Tentatively entitled From Havoc to Weapon of Widespread Destruction ...
Not many organisations are blessed to hear a drawcard like Steve to pose a question to leaders in a room ( and even before noon ...) along these lines:
"
Why is it that whenever we hear the words ''people are our greatest assets" — we don't question the truth of the statement but we doubt the commitment of leaders to this truth in practice? "
The world has changed and is changing faster and becoming more unpredictable. We now operate in a connected system rather than the hierarchy silos and divide of our industrial age heritage.
Technology has enabled this new world, however technology doesn't innovate, people do.
The potential of people and hence organisations is greater than ever before, the source of business value is human/intangible.
New leadership, culture and management mindsets are needed to embrace this potential in your business and your customer's business.
These new mindsets and practices are not new; many are common sense
o The importance of alignment to the Big Picture.
o Making tough choices and having the difficult conversations.
o A focus on enabling people rather than controlling them.
o A culture that encourages learning rather than know it all attitudes.
Ultimately, it all adds up to the need for organisational leaders and managers to think and act more like head coaches rather than star players and to focus on the why and how we do things rather than being totally consumed in what we do
. 3 (three) common behaviours that can stand between you and high performance
"Now, leaders are saying, 'Create, collaborate, innovate.' And people go, 'You serious?'"



Steve Vamos has more than 30 years' experience in the information technology and online media industry. He has lived and worked in Australia, the USA and Asia.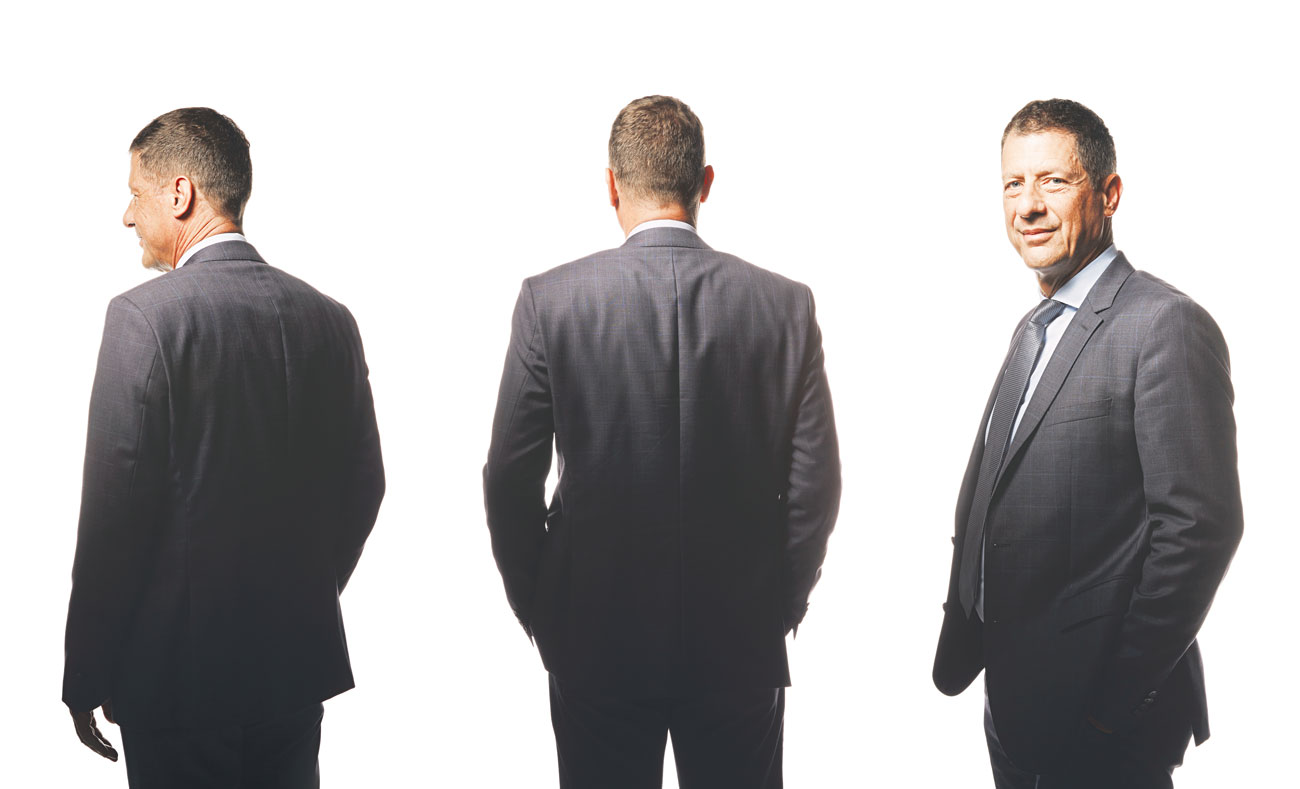 Steve (Profiled in SMH) serves as a non-executive director for Telstra (appointed September 2009) and Fletcher Building Limited (appointed July 2015), and is a member of the Advisory Board of the University of Technology Sydney Business School. He is also a non-executive director and advisor to a range of Australian organisations, which span from start-ups through to large established companies.
Previously, Steve has been Non-executive Director at Medibank Private and David Jones. As Vice President of worldwide sales and international operations for Microsoft Corporation's Online Service Group, he was responsible for the organisation's international business in more than 30 countries around the world. Steve has also been Chief Executive Officer of Microsoft Australia and New Zealand, and ninemsn. He has been Vice President and Managing Director of Apple Computer Asia Pacific, Managing Director of Apple Computer Australia and occupied a number of sales, marketing and general management positions at IBM Australia.
Steve was the founder and President of the Society for Knowledge Economics (SKE), a not-for-profit think-tank that operated from 2005 to 2014. SKE aimed to encourage and promote new and better leadership and management practices, which would enable innovation, productivity and sustainability
V is for Vulnerable ...
I. Sources of knowledge are endless in our networked and changing world ... We need to see the potential. ---We are all Media Outlets Reading Room: Some MEdia Dragon readers tend to read wine labels ...
II. Value of peple to organisation is 80% today - Value of the organisation is a sum of the agency. Silos are part of the past. Leaders are curators ... Common sense is not always easy as organisation should work as a network - easier said than practiced. Fear is what keeps us alive - overcoming fear and conditioning

-

do not think just do ... Is old way of doing it - collaborate innovate invent a future is very odd ... In control is no longer large pa

rt of

leadership mindset twitter.com/stevevamos
"It's going from a star player control orientation, to a head coach enablement orientation"



In The Five Dysfunctions of a Team: A Leadership Fable, Patrick Lencioni writes about building vulnerability-based trust and overcoming the fear of conflict ...
Alingment is the key - aligning people and technology with purpose and priorities ...
Hard conversation about priority, purpose and ambition is a must in digital world
Someone once said to me 'if you want people to think you care... you must care'... a very simple but profound statement — you can't fake it — if you try, people will see right through you — and ultimately respond in kind.
The principle — of caring for others — putting the success of your organisation and others ahead of yourself as good practice are not new — they have been well documented in books like
Jim Collins
' 'Good to Great' and the notion of Level 5 leadership.
The two most important things in today's economy are knowledge sharing and connection. Whilst no leader can ever completely handle this, it is a journey that must be undertaken
Success can no longer be defined on an individual basis. Steve didn't have an answer, but he made it clear that we need to look at new ways of giving incentives and recognising success – it can no longer be just about the individual
(*SteveVamos.com)
Building trust on your teams
Daring Greatly: How the Courage to Be Vulnerable Transforms the Way We Live, Love, Parent, and Lead
Last but not the least Freud would start reconstructing a Mittleuropean Hungarian Names: Vamos (tax and customs officer); Kovacs (smith); Szabo (tailor); Molnar (miller); Vadas (hunter); Hegedus (fiddler); Szekeres (coachman); Pap (priest); Kiraly (king)
CODA:
Life's Work: An Interview with Jerry Seinfeld - Harvard Business Review