"You're not only allowed to rob people of their life's savings and steal their houses. In fact, the more you rob people of their life's savings and steal their houses, the bigger your year-end bonus, right? And of course if it all goes pear-shaped, you and your chums in your six-thousand-dollar power suits can just get together with your other chums at the Treasury Department in their six-thousand dollar suits and arrange for an eighty-billion-dollar bailout, paid for of course by the very people you've spent the last decade robbing and stealing from. Right, Charlie?"
~ bathroom quote from The Fall Guy' by James Lasdun (2016)
Professional Anonymous Hacker Pulls Plug on Thousands of Dark Net Sites
A poor workplace investigation can leave a path of destruction with a trail of bodies. Often handled poorly, they can lead to disastrous long-term effects across a whole organisation and mental illness for the people involved.
Plus: "Abid, Imran and Jamal have all shared a house in Lorton, Virginia, that is owned by Hina R. Alvi. Alvi is a female House IT employee who works for many of the same members as the three brothers, as well as the House Democratic Caucus. Signs of trouble have long been visible in public records. The Congressional Credit Union repossessed Abid's car in 2009, and he declared bankruptcy in 2012, facing multiple lawsuit. Alvi, who did not respond to TheDCNF's request for comment, has taken multiple second mortgages."
The Great Crime
The Paris Review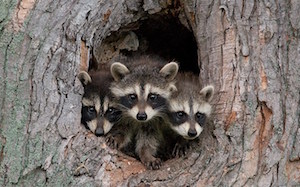 "The 2017 Identity Fraud Study released today by Javelin Strategy & Research (@JavelinStrategy), revealed that the number of identity fraud victims increased by sixteen percent (rising to 15.4 million U.S. consumers) in the last year, a record high since Javelin Strategy & Research began tracking identity fraud in 2003. The study found that despite the efforts of the industry, fraudsters successfully adapted to net two million more victims this year with the amount fraudsters took rising by nearly one billion dollars to $16 billion. There was a resurgence in existing card fraud in 2016, which saw an increase of 40 percent in card-not-present (CNP) fraud.The study also found that the increase in EMV cards and terminals was a catalyst for driving fraudsters to shift to fraudulently opening new accounts. On a positive note, while fraudsters are becoming better at evading detection, consumers with an online presence are getting better at detecting fraud quicker, leading to less stolen overall per attempt"
Download Infographic to Learn More
'Alphabet Soup' of Agencies Leave UK Exposed to Cyber Attacks: Report
IBAC anti-corruption campaign sheds light on grey areas
How America Lost Its Identity
Der Spiegel. Another in the "road trip" genre; starts in Burlington, VT. Et ego in the Beltway:
Among Trump's most popular tirades is the one about how American airports are "like from a Third World country." And he's right. American streets are full of holes, its airports exude 1970s charm and every couple of weeks, a tree falls onto the overhead power lines resulting in hourslong outages. Today's America is simultaneously the country of the iPhone and the country of potholes; it isn't just coated by the gloss of the future, but also by the musty odor of the past.
In the four years that I lived in Washington, D.C., I had to replace the tires on my car three times. The first occasion was after I drove through a giant pothole that frost had bored into a park road. The second was the result of construction workers leaving nails behind on a thoroughfare they had been working on. The third set was ruined by sharp chunks of metal that had been lying about on a street for several weeks. The situation is so bad that drivers in Washington, D.C., can submit pothole damage claims to get their money back.
In his speeches, Donald Trump addresses this impression of community dysfunction — and it is one that can be observed everywhere you go.
You can see why "America is already great" didn't resonate with more than a small, and very privileged, segment of the population, given that the rot has reached so high that even a Der Speigel reporter based in the
Beltway
can see it. "[T]ruths that no one else is willing to say…."
Fintech start-up Mainframe Cloud has won a deal with the Australian Tax Office (ATO) to help make its internal systems more user-friendly.