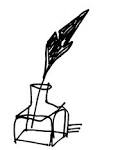 "We can all take the book and go 'Do-re-mi,' but you got to find the other notes for yourself, and that takes time. You got to live. It takes years."
~ Louis Armstrong (quoted by Hal Boyle, Allentown Evening Chronicle, Sept. 15, 1952, courtesy of Ricky Riccardi)
Not From Venus, Not From Mars: What We Believe About Gender and Why It's Often Wrong NYT
Strange contemporary resonance:
The New York Times published editorial after editorial throughout the late 1910s and 1920s touting the dangers of jazz, which had historically been associated with the brothels where it was initially played…



IT MIGHT seem a great time for indie cinema. The Academy Awards on February 26th will be something of a showcase for films not financed by a major studio. "Manchester by the Sea", a contender for six Oscars, including best picture, was a darling of the Sundance Film Festival last year. Kenneth Lonergan's masterpiece (one scene is pictured) about family and loss has earned $46m in cinemas in America and Canada, a spectacular return on its production costs of $8.5m. Amazon, which bought distribution rights, will benefit. Movie buffs can find all manner of films online that are made more cheaply still. "The Break-In", a horror film shot by Justin Doescher on his girlfriend's iPhone for less than $20, has earned him more than $20,000, with more than half a million people having watched at least part of it on Amazon's streaming-video platform.
For every success story there are thousands of indie films that go unwatched. The digital age has made it easier than ever to make a film, but also harder than ever to break through the clutter of entertainment options to an audience It is easier than ever to fund Cold River and other indie films, but harder than ever to get people to see it...
Bezos: Amazon plans to sell beer and wine at its new high-tech convenience store
The leaves of memory seemed to make
A mournful rustling in the dark
…
Forgotten Poems #19: more Henry Wadsworth Longfellow!
Or really, more than one revolution – and constant revolutions: "Art isn't easy. It's not just that we need a revolution in style but also a revolution in audience, distribution, circulation, performance, perception and, indeed, motivation. These revolutions are never a question of being marked as ahead of the times. … Rather, the issue is staying in and with the times and not letting the times drown you."
How We Discovered Vampire Bats That Have Learned to Drink Human Blood The Wire
Google can bring you 100,000 answers but a MEdia Dragon librarian can bring you the right one, By Mahesh Rao
NEWS YOU CAN USE:
Vitamin D 'proved to cut risk of colds and flu' Guardian
Will I Go Bald?
"It turns out that hair loss is very complicated genetically."
Plus: "Male pattern baldness affects around 80 percent of men by the age of 80 years."
Maxine Waters Thinks Trump Is a Secret Member of the 'Kremlin Clan' and Needs to Be Impeached
Juan Luis Vives in Paris, Erasmus in Venice. Does the mobility of 16th-century intellectuals explain Europe's rise in fortunes?...
Imrich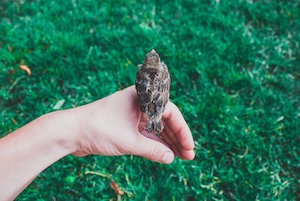 5 Reasons 'Seinfeld' Would Get Crushed by SJWs
The most recent addition to the
complete review
is my review of Jela Krečič's
None Like Her
.
This is one of the first in the first trio of books in Peter Owen's
World Series
-series, devoted to Slovenia (and published in association with Istros Books); the second trio is from Spain.
And not that it should matter in the least -- but, hey, anything to get more attention for a book, right ? --: Krečič's husband is one of the few Slovenians you may actually have heard of -- Slavoj Žižek.
Winner of Planeta's Azorín Prize, Valdés's novel follows the relationship of Picasso and his lover-muse Dora Mara, the subject of many of the Spanish artist's paintings, including, you guessed it, one titled "The Weeping Woman."
At first blush, the novels of Elena Poniatowska come to mind, especially Querido Diego and Dos veces única, both of which rescue the memory of two women who were married to and served as muses for Diego Rivera, but with hints to Jackie Collins. Unlike Poniatowska's novels, The Weeping Woman seems less inclined to rescue Dara Mara than to novelize her. The prose, at times, reads like the light literature of nineteenth-century French feuilletons of writers like Ponson du Terrail:
Yes, it was a young woman, not exactly pretty, but by her shape she was the type of woman the artist might find attractive. Blond, sublime green eyes, shock of straight and slightly flaxen hair, a soft complexion. She wasn't vulgar, and she knew how to walk—that is, she walked with a sway in her hips, as if she were dancing, undulating with the rhythmic disdain of a mermaid.
Erotic knowledge
How to make the color red: Scholars and artists long sought the tools. Arsenic, Asian flora, sulfur, mercury, and ox blood have been involved... Knowledge of Reds Under the Beds
Alan Light's new book The Holy or the Broken: Leonard Cohen, Jeff Buckley, and the Unlikely Ascent of "Hallelujah" traces the bizarre cultural history of that very unicorn: "Hallelujah," a song that lay dormant in Cohen's vast repertoire for more than a decade before its popularity surged up again with a posthumous Jeff Buckley single. "Hallelujah" has metamorphosed over the years from a cheesy, reverb-heavy B-side oddity on an album Cohen's label rejected to a mystical, soul-stirring pop canticle that's played today at just as many weddings as funerals. Light reverentially details every stage in the evolution—and along the way, he reveals the compelling stories behind some of its most iconic interpretations. How Leonard Cohens Hhallelujah became Everybodys CHallelujah
No One Can Figure Out What's Behind a Mysterious Radiation Spike Across Europe. "But what's most disconcerting about the event isn't the level of radiation that spread through Europe – it's the fact that no one can say what actually happened."
Pope Francis suggests it's better to be an atheist than a hypocritical Catholic; Francis had harsh words for people who observe Catholic rituals but don't treat other people well
Pope Francis suggests it's better to be an atheist than a hypocritical Catholic via WP original