"Three things you need to do, Jozko, ... "Tell them what you are going to tell them, tell them, then tell them what you told them. Last Crusade...
Most writers waste people's time with too many words. I'm trying to reduce everything down to the minimum. My last work will be a blank piece of paper.
— Beckett
Over four years, Hemingway evolved from an obscure experimental writer into a literary lion. His letters, pugilistic and patronizing, explain his transformation... Bohemian Awaking
A dog won't forsake his master because of his poverty; a son never deserts his mother for her homely appearance
The aquatic Kafka. His journal entry for August 2, 1914 reads: "Germany has declared war on Russia — went swimming in the afternoon." Was this merely self-absorption?...Swimming in Cold Rivers
All the best stories in the world are but one story in reality — the story of escape. It is the only thing which interests us all and at all times, how to escape.
— Walter Bagehot, born around this date in 1826
Ian Crouch: "In other times, the [Anheuser-Busch] commercial – a cinematic, and partly fictionalized, depiction of the journey that the company's co-founder, Adolphus Busch, made from Germany to St. Louis in the mid-nineteenth century – would not have drawn much attention.
But these are not other times."
Art and prayer are the only decent ejaculations of the soul.
— Joris-Karl Huysmans, born on this date in 1848
8 ways to write shorter stories
"If one did it deftly, one could in a one-paragraph opening grab the reader,"David Foster Wallace offered in his advice on how to write a great opener. There is, of course, no formula for the writing of a great opening sentence, just like there isn't one for writing a great book — or rather, as John Steinbeck put it, "the formula seems to lie solely in the aching urge of the writer to convey something he feels important to the reader." In a powerful and memorable opening sentence, that "aching urge" constellates into the particular cosmogony which the writer conveys to the reader.
Poets write honestly about everything. Everything except money -- and their lack of it. What explains the
taboo?
The economic problems of famous aging artists
Her first novel, The God of Small Things, won the Booker Prize; since then she's become known as an activist and published reams of nonfiction. A few years ago she said, "I've always been slightly short with people who say, 'You haven't written anything again,' as if all the nonfiction I've written is not writing." For those people, and the rest of us, the wait will be over this summer.
Art of revealing salary: writers and following their stories and lack of money ...
We're unlikely to garner much sympathy from society at large, since it's a society that likes having art around yet believes creation of the same should be labor for love instead of labor for profit. But other writers get it, and one of Scratch's many gifts is this sense of candid communion. "Most writers I know work in a state of perpetual anxiety and self-disgust, and regard the products of their labor as profoundly disappointing," writes J. Robert Lennon in "Write to Suffer, Publish to Starve." "Writing is not coal mining. It is merely a pain in the ass, albeit one that tends to invite psychic distress." One lie new writers often dwell inside is that a byline or a paycheck will quell such distress, but the affirmation of payment and publication verify nothing about the quality of a work. "I was writing for a living," says Nell Boeschenstein in "Not A Complaint," "but I wasn't writing."
Year after year of dirty snow and bitter winds…houses and whole districts of people who aren't really unhappy, but worse, who are neither happy nor unhappy; people who are ugly because they're neither ugly nor beautiful; creatures that are dismally neutral, who long without longings as though they're unconscious, unconsciously suffering from being alive. But I was aware of the sickness of life. Perhaps because I'm more intelligent, or just the opposite, less intelligent, not so wise, not so resigned, not so patient. Is that a fault or a virtue?
— Eugene Ionesco, The Killer (via here)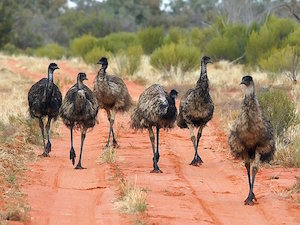 God knows where words go.
Dust to dust.
The poet loves and distrusts them.
Someone must.

Trust no one, least of all yourself. Least of all your own best beloved blather, those sentiments and instincts that seem to elevate you into one of life's nobler specimens, that render you a Mensch, a judge of character, a person who, according to your secret internal PR, is someone to be trusted. If you must trust in something, trust in distrust, or at least listen to it sometimes. As they say: Just listen to yourself! At least have the decency to be just a little disgusted with yourself.

Can you hear the shakiness of those words, those little drops of sound as they fall, those traces of black and white certainty as they imprint themselves across the page? Something — a shadow, as Eliot would have it — intervenes between, what shall we call it? Idea and reality? Motion and act? Conception and creation? What do you read, my lord? Words, words, words.

They really are terrible things: small objects of pain, strange myopic blurs that suddenly rush together to form an avalanche tumbling from one or other Mount Sinai. Tablets of cant. Here, take one. If it doesn't cure you at least you can flatten yourself with it. See how treacherous they are, these mixed metaphors, these puns?
Out of the thousands
who are known,
or who want to be known
as poets,
maybe one or two
are genuine
and the rest are fakes,
hanging around the sacred precincts
trying to look like the real thing.
Needless to say
I am one of the fakes,
and this is my story.
Who are you? A way failure has thickened itself to life. Who are you? A way failure has lived a human life.

Bad faith of writing: to have marshalled the strength to write, I am a failure is already to have left failure behind; you are a liar.

I am a failure — with this lie, everything can begin; will you have the strength to ring changes on this sentence? To link it to others? Now you have made something: a few sentences, a paragraph — is that enough? Is it enough to push failure aside?
The clouds change. The seasons pass over our woods and fields in their slow and regular procession, and time is gone before you are aware of it. In one sense, we are always traveling and traveling as if we did not know where we were going. In another sense, we have already arrived.