Capitalist shoots pushing out of socialist dancing pavement...
"Yes, a bottle of wine was the ultimate distillation of time and place; a poetic expression of individuality itself. Yet here it was, cast back into the sea of anonymity, that realm of averages and unknowns."
Make happy those who are near, and those who are far will come.
Time to confess, I tell myself as I sit down at the computer. Time to tell the whole truth at last. But about what? The lack of truths to confess?
– Frenet, Journal
Saturday night fever courtesy of Kozaks during White Days and Nights Photos: The Fabulous White Beaches of Siberia
Can the Russians take down slot machines?
The experience of time, that is. "As we converse with and consider one another, we step in and out of one other's experience, including the other's perceptions (or what we imagine to be another's perception, based on our own experience) of time. Not only does duration bend, we are continuously sharing these small flexions among us like a currency or social glue." Alan Burdick explains how this works.
50 Cent is suing Reed Smith for malpractice. As they say, "Get Rich Or Sue Your Lawyers." [Law.com]
Former police officers Roger Rogerson and Glen McNamara were recruited to extort
money from Sydney property developer Ron Medich, a jury has been told
Carnivorous plants around the world all developed their killer habit in surprisingly similar fashion, according to a genetic study of distantly related pitcher plants from Australia, Asia and America.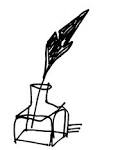 "When we read, we are not looking for new ideas, but to see our own thoughts given the seal of confirmation on the printed page. The words that strike us are those that awake an echo in a zone we have already made our own—the place where we live—and the vibration enables us to find fresh starting points within ourselves."
Cesare Pavese, This Business of Living: Diaries 1935-1950