A bad system will beat a good person every time.
~ W. Edwards
WITH grim predictability, the war of words over gun laws in the US has reignited following the deadliest mass shooting in American history.
After the
massacre at a gay nightclub in Orlando
on Sunday left 51 dead and 53 injured, the battle over access to firearms and national security reared its ugly head once more ... The End Seems To Be Near ...
JENNIFER BARCLAY, a British spy tracking a sex-trafficking ring, walks briskly near the National Gallery in London. Feeling a sudden twinge of paranoia, she slips into an alley and glances over her shoulder. Continuing east, she camouflages herself among a cluster of commuters as she heads toward Covent Garden, pretending to check her phone. Her backpack contains an encrypted laptop, a burner phone, bugging equipment, eyeglasses that record video and business cards bearing her name and the insignia of an NGO (a front). She's also carrying a photograph of a man known as Fairisle, a member of an international criminal gang called Nightshade whom she's been instructed to recruit. Near Waterloo Bridge, she spots a fellow operative. As they ascend a narrow staircase on the banks of the Thames, he presses an encrypted USB drive into her palm. The brush contact is complete. Their eyes never meet. Only then does Jennifer Barclay remind herself that she is not, in fact, Jennifer Barclay
A Spy for a Day
Sydney, Melbourne, and more recently Auckland have been see a huge influx of Chinese buyers, distorting the overall housing market. And a lot of this appears to be laundered money. From Richard Smith by e-mail:
The mule wildly exaggerates his income (the familiar part of the story), but then pays down (almost) the whole mortgage early with a big lump sum.
The proceeds of the eventual property sale would be clean funds.

This is low risk business for the banks (LTV aggregated over the loan portfolio is small) but also not very profitable (because of the early repayment). So they've noticed.
*
Vancouver Mayor Mulls empty homes tax
The political class is less trusted than ever by citizens across the world. So how can government leaders instil a culture of honesty and transparency to win them back? Start by talking honestly about expectations
Trust and leadership: a deficit that must be breached
Robert Wood,
Secrecy Warnings For Everyone From Lionel Messi's Tax Fraud Trial
. "Spanish prosecutors seem focused on secrecy. They say the scheme relied upon hiding the names of the real owners of companies registered in the UK, Switzerland, Uruguay and Belize."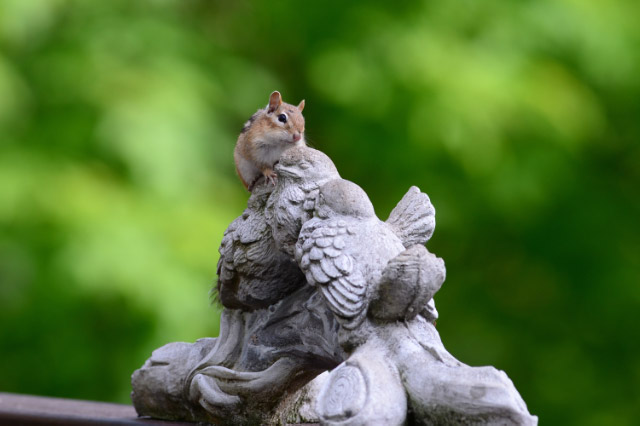 T
o outsiders, it might appear to be a glamorous hidden world where highbrow art lovers meet some of the richest collectors in the world.
But the art market is actually a "hotbed" of corruption, a leading collector has said.
Kenny Schachter, a curator and commentator, said the art world was steeped in secretive dealings, with money laundering, insider tips and artists being "corrupted" as greed takes over Art world is hotbed of corruption collector claims
Caligula has gone down in history as one of the maddest and baddest of all Roman emperors, a name synonymous with the worst excesses of absolute power.
maddest and baddest of all Roman emperors
Ruth Padel's 'Your Life as a Wave'
does it better, starting with the original wave moving inexorably towards the shore, but then turning the idea on its head:
Let's reverse the metaphor, say you were born
here where the tide comes in, with seeds
of what you may become concealed in bladder-wrack
like the carbon star in a trapiche emerald ...
"When you live in a house of mirrors, the only way to stay alive is
to believe that every reflection is real."
Peter Reilly,
Airplane Tax Deductions Do Not Fly For Urologist
Financial secrecy: five tricks of the trade
Fearing Drugs' Rare Side Effects, Millions Take Their Chances With Osteoporosis New York Times. The problem is the side effects are not just bad, they are horrific. And I'm not sure why they are so negative on exercise, save maybe very few women (even young one) lift heavy weights relative to their strength level, which is what it takes to increase bone density. In other words, the (apparent) limited success may be due to patients that are motivated (already a small subset) not getting good enough direction.
French revolt against labour counter-reforms, Belgians strike in defence of public sector Defend Democracy
"The city of Mesa, Arizona, has threatened suit against a local businessman, Jeremy Whittaker, who is running for city council in opposition to a longtime city employee who enjoys endorsements from several current elected city officials. His offense? His lawn signs and campaign literature include a single-color version of the city's logo …as a handy way of identifying the office for which he is running." It has demanded he surrender all his campaign materials bearing the logo, but he's not planning to give in. [Paul Alan Levy, CL&P via Mike Masnick, TechDirt]
A powerful antidote to the current election cycle
Like so many Americans, I am disheartened by the current election cycle and its dispiriting daily news. Here's one antidote: instead of the political blogs, try reading Vasily Grossman's Love and Fate. It has been sitting on my bookshelves for about a year, awaiting the right moment. Try the battle of Stalingrad, the Soviet gulags, and the Nazi death camps, to give you a sense of scale.
Here's Grossman take on the times being out of joint, a bracing reminder that we all can't roll with it, all the time. Who, after all, would want to be the man of the hour in the U.S.S.R. of Joseph Stalin?
"There is nothing more difficult than to be a stepson of the time; there is no heavier fate than to live in an age that is not your own. Stepsons of the time are easily recognized: in personnel departments, Party district committees, army political sections, editorial offices, on the street … Time loves only those it has given birth to itself: its own children, its own heroes, its own labourers. Never can it come to love the children of a past age, any more than a woman can love the heroes of a past age, or a stepmother love the children of another woman.
"Such is time: everything passes, it alone remains; everything remains, it alone passes. And how swiftly and noiselessly it passes. Only yesterday you were sure of yourself, strong and cheerful, a son of the time. But now another time has come – and you don't even know it."
Anyway, I've already voted by mail in the primaries. Wake me up in November. Meanwhile… back to my book...
One of the most influential business op-eds of the decade was Marc Andreessen's August 20th, 2011 piece in the Wall Street Journal entitled, "Why Software is Eating the World." It was written during a period where business/economic people were still focused on the financial crisis, while European government debt was imploding, and while the US Congress was contemplating defaulting on the national debt. Not many people were focused on tech.