"One has to assume that every man is a thinking reed and a noble nature, even if only part-time."
"A true friend of mankind whose heart has but once quivered in compassion over the sufferings of the people," Dostoyevsky wrote in his spirited case for why there are no bad people,"will understand and forgive all the impassable alluvial filth in which they are submerged." But there are instances of evil so incomprehensible in their injustice that even the largest heart is emptied of forgiveness. In the face of such acts of evil, the question of how blame is assigned and forgiveness dispensed swells to contentious proportions, and yet it is a question that each of us must answer in the privacy of our interior moral chambers in order to contend with the consequences of evil and answer the call of goodness. Via Dr Cope
"O.C. judge who was censured for having sex in chambers wins reelection bid":
Veronica Rocha of The Los Angeles Times has
this report
The Golden Age of F1 Was Also Its Deadliest
Shop starts selling meat in pounds and ounces after Britain voted to leave the EU
'A nation's greatness is measured by how it treats its weakest members.'
Andrew Mills
is participating in the St Vincent de Paul Initiative CEO Sleep Out, an event designed to raise awareness and funds for the homeless.
CEO SleepOut
The power of a print bastion gone digital was vivid yesterday as The New York Times did

a fast, comprehensive job

assessing Trump's much-touted Hillary Clinton attack speech. Yes, social media brings tweets here or there about a politician's dubious comment or outright lie. But this was the quick, hefty work product of five reporters and came flying out of the gate not long after Trump was done. (

The New York Times

) For example:
"Mr. Trump defended his business record, recalling that he began his career in Brooklyn with a small loan and built a business worth more than $10 billion. 'I have always had a talent for building businesses and, importantly, creating jobs,' he said. 'That is a talent our country desperately needs.'
GO AHEAD, SHAME MY BODY,
writes Karol Markowicz in the New York Post
:
"If an ad hurts your feelings, the most powerful message you can send isn't signing a petition but choosing not to purchase the product. When a politician gets to decide which ads use 'shame' to sell their products, that's a problem."
They're really taking that "no sex please, we're British" cliche seriously — when did the left become such prudes?
A PACK, NOT A HERD: "
In a Mass Shooting, Wait and Die? Or Fight Back?
," asks Michael Walsh
Monica Lewinsky allegedly freaked out after Clinton's affair with VP's daughter.
"President Bill Clinton had an affair with former Vice President Walter Mondale's daughter — while multitasking with at least two mistresses in the White House — according to a tell-all by a Secret Service officer who guarded the Oval Office.
Gary J. Byrne's account
of walking in on Clinton and the gorgeous Eleanor Mondale, then a TV journalist, is the first eyewitness report of the long-rumored affair."
'I am not a lizard': Mark Zuckerberg is latest celebrity asked about reptilian conspiracy
McClatchy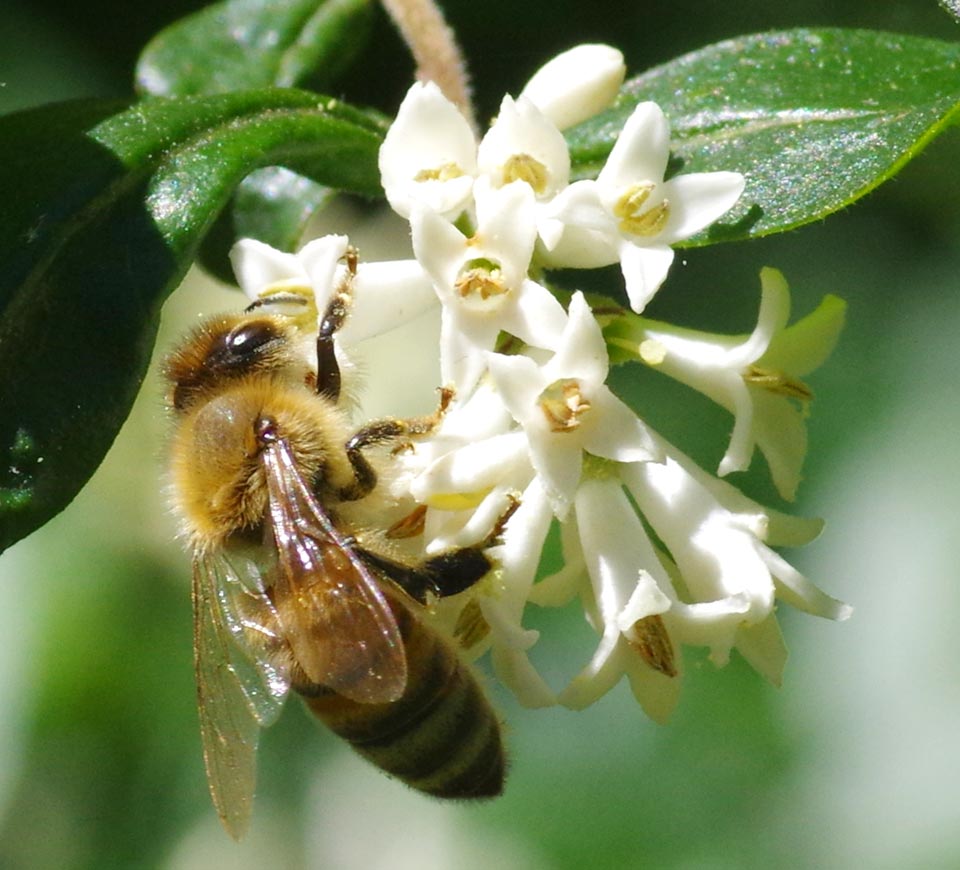 Age Discrimination on LinkedIn Hitting ever Younger Ages?
Wolf Richter
REMO
is back for this third act.
From Bondi.
If you were wandering up Oxford St in Sydney in the late 80s and 90s, when Oxford St was the most interesting part of Sydney (remember Kinselas when it was running hot at the cabaret), REMO was a compulsory stop.
Remo Guiffire
was/is one of the world's eclectic retailers and his store was a treasure trove of interesting stuff, from t-shirts and badges to , diaries, calendars, books, cards, gadgets, thoughtful gifts and just simply fun and joyful stuff. Remo was in
The Lovemarks Effect
book because he so clearly understood Loyalty Beyond Reason. Remo is a thinker, creative leader and senior TEDster with a record as an entrepreneur, retail merchant and brand builder. "Over the years I have done a great deal of thinking about experiences, brands and people; and what it takes to engage and create desire." REMO spells the last four letters of customer…backwards…that's Remo for you.
How leaders can stay focused on listening, even in a busy Lattitude office
"Federal Prisoner Who Blogged For HuffPost Has No First Amendment Rights, Court Rules; He was punished for writing about a secretive prison where he spent years in isolation": Cristian Farias of The Huffington Post has this report on a rulingthat the U.S. Court of Appeals for the Second Circuit issued on Tuesday
We need our hands to do something, to keep busy. Cultures are transformed when we change what we

do with our hands

. Here's how it happens... Ruky v Robote
Consumer Financial Protection Bureau: Additional Actions Needed to Support a Fair and Inclusive Workplace,
GAO-16-6
2
Who is in the firing publishing line?
Bing Blog
: "In the era of push notifications and shared posts, publishers face constant pressure to get their content discovered and in front of as many readers as possible. To support the publishing community in a way that delivers on our users' needs, we are launching the
Bing News PubHub
, a portal that enables more publishers to submit their news websites. Verified publishers—big or small, international or local—will reach Bing users with their fresh, relevant, and diverse content…"
The stories of Whittaker Chambers, James Burnham, Ronald Reagan, Norman Podhoretz, David Horowitz, and Christopher Hitchens are accounts of h

ow we come to un-believe

... Six Left Making it Right
Why Politicians Love Cities. "I think there are three reasons: Snobbery, graft and politics."
Career Corner,
Wanted: Space Accountants
(
Caleb Newquist,
Going Concern).
Circa 1980? Female Asylum Home Manager Told Migrant Boys: 'Have Sex With Me Or I'll Have You Deported.'
"Strippers Notch Significant Victory In Quest To Be Treated Fairly": Bryce Covert has this post at ThinkProgress about a ruling that the U.S. Court of Appeals for the Fourth Circuit issued today
(1) A Nevada politician is apparently okay with his

"half-true" rating

from PolitiFact; (2) In an interview with Germany's

Der Spiegel magazine

, CNN's Jake Tapper criticizes the lack of U.S. election fact-checking; (3) The Canadian lottery is

faux-checked

by the Canadian lottery.
"Gun Laws and Terrorism: An American Nightmare." John Cassidy has this post online today at The New Yorker
"Pulling Back the Curtain: How Richard Lazarus explored the Supreme Court's inner workings and prompted a change in how it operates." This article appears in the Spring 2016 issue of the Harvard Law Bulletin
"The Investigation and your right to know": The Tallahassee Democrat has an editorial that begins, "There may be a time and place to comment on the horrors of the Dan Markel murder case. At some point, there will be shame to cast on those convicted. And there will be plaudits to grant to those who solved this heinous crime. But not now, not yet, while the investigation is ongoing."
The first trial of Roger Rogerson and Glen McNamara was aborted in July last year after McNamara's then barrister Charles Waterstreet made a reference to Rogerson "killing two or three people when he was in the police force".
Justice Geoffrey Bellew said he had no alternative but to discharge the jury just two days into the trial because of the potential prejudice caused by the jury being alerted to Rogerson's chequered history as a detective in the 1970s and '80s How Barrister Charles Waterstreet caused trial to be aborted
"Journalist asks appeals court for reprieve in hacking case": Josh Gerstein of Politico.com has this blog post today.
Amazon (AMZN) is just beginning to use robots in its warehouses and they're already making a huge difference
Quartz
How Borges made ends meet

. His once-wealthy family lost it all, so he catalogued library books and wrote ads for yogurt. Only then did he really begin to write
"You say you want a revolution," the Beatles sang in 1968 as Dr. Martin Luther King, Jr. waserecting the pillars of nonviolence on the other side of the Atlantic, "Well, you know / We all want to change the world… But when you talk about destruction / Don't you know that you can count me out… If you want money for people with minds that hate / All I can tell you is brother you have to wait."
The Rebel is a magnificent and acutely timely read in its totality. Complement it with Susan Sontag on courage and resistance and Nietzsche on what it really means to be a free spirit, then revisit Camus on strength of character,happiness, unhappiness, and our self-imposed prisons, the art of awareness, and the touching letter of gratitude he sent to his childhood teacher shortly after winning the Nobel Prize
American society increasingly mistakes intelligence for human worth.
The trainer, Jiang Yang, has issued an apology, saying the spanking was "a training model I have tried for years" and had not been instigated by executives at the bank…
The video, which first surfaced on Monday, appears to have been taken by someone in the audience on a smartphone.
Mr Jiang is seen reprimanding eight bank employees on stage, asking them why they received the lowest scores in a training exercise.
The employees give answers including "I did not exceed myself", "I did not co-ordinate with my team" and "I lacked courage".
Mr Jiang then says "get your butts ready" and proceeds to spank them with what appears to be a thick piece of wood.
Video shows China bank employees being spanked
. It seems the spanker focused his apology toward the bank executives such as TF rather than those who were spanked.
"Who is standing in the way of innovation or progress? Vertical silos. Government bureaucracy. Entrenched power networks."