To me, it doesn't matter who you are or where you're from - if you're a good person and you got my back, I got yours
~ Overhead during election 2016 campaign
Vesele Narodeniny Gitka ;-)
"And in the absence of candidates who tell us the truth, we need to pick the one who will tell the smallest, least dangerous lies. That, sadly, is Decision 2016." —

Carl Hiaasen, Miami Herald
*Listen carefully, I will only say it once: Coder fired after 6 years for automating his job Boing Boing
Aussies tipped to lose their religion
This year's Census has moved the 'no religion' option to the top of the list of possible responses.
The move could overtake Christianity and change the way government policy is made and projects funded in Australia ... God Help Australia ...
I still can't tell if there's a deliberateness behind Trump's crazy genius, or whether this is all happening by weird instinct or randomness
Trump Would Have Qualms with Muslim Judge in Fraud Case, Too
It is rather puzzling that in my life and in brave stories around me it tends to be the woman who stands up to the powerful forces. My sister
Gitka (best teacher in the world as Chamilova was her role model)
was sacked from her role as a teacher in 1978 as she ignored the Communists who ordered her to stop attending the catholic mass in church. Last Year in Sydney it was the former Governor General of NSW,
Marie Bashir, who exposed the arrogance of the Communist apparatchiks' monoculture
. This week it is the Swedish woman who dares to challenge a different type of totalitarianism that Orwell so despised ...
Sweden's Foreign Minister has dared to tell the truth about saudi arabia what happens now concerns us all
(via CD)
Inside the scandals of 740 Park, the world's richest building
New York Post
We wouldn't be here if it weren't for high debt and taxes
I gather if we had the power we would also fail to hesitate to massage our mates' and families' bank accounts by socialising losses and privating profits Privatization playbook make an agency perform badly by underfunding it ...
Fears privatisation of state assets will escape scrutiny if ICAC is diminished
Almost 33 million Twitter records are being traded on the dark web, according to hacked information database Leaked Source
Migrant workers in US seafood industry exposed to forced labor conditions
Guardian
*
Coder fired after 6 years for automating his job
Boing Boing
The incredible crushing despair of the white working class
Washington Post
A recurring theme on my blog is about
battling powerfully and calmly in the eye of the storm
, including my
May 29 blog entry
on battling like a flowing river.
Part of successfully battling in
in the eye of the storm
is to be ready for the unknown, and to keep one's bearings at all times.
The unknown can come in many different forms, running from the most pleasant to the most unpleasant. For instance, the smell and feel of puking is unknown until first experiencing it. Volumes of precise words cannot begin to describe the experience .... The ultimate unknown experience may be death, whether one
paints death as unpleasant
or, on the other end of the spectrum, as
being "in the presence of Truth
"...
Cold River and Storm After Storm
The Rich Are Different, and It Matters Bloomberg
Who Would Pay $300,000 for a Handbag?
New York Times
How To Lose $4.5 Billion Overnight
Unearned wealth doesn't change lives that much And first female Vietnamese billionaire runs a bikini airline.?
Not much else to do but stare at this headline in horror: "Florida AG asked Trump for donation before nixing fraud case." [Associated Press]
Bid to grow transplant organs in pigs BBC. This is mean to pigs
*Meaningful work not created, only destroyed, by bosses, study finds ScienceDaily
"In Praise of Dissent: Supreme Court dissents are a relatively recent phenomena that have fundamentally changed the course of constitutional dialogue; Too bad justices aren't summoning much enthusiasm for them this term." Law professor

Garrett Epps

has

this essay

online today at The Atlantic
Every extreme is bad ...
Bill Maher Blasts Capitalism – 'Real Time' Host Takes Socialism Critics to Task
Danielle Henderson, Esquire
*Ten questions to ask before giving the government a new power
via Ken at Popehat
The majority of

philosophers in history

have not had Ph.D.s. They were not members of organizations. They were gadflys, sages, mandarins, courtiers...Socrates
"'Star Wars' Is Really About Feminism. And Jefferson. And Jesus." Law professor Cass R. Sunstein has this essay online at Bloomberg View.
"The Volokh Conspiracy," Sunstein has a related blog post titled "Why is success so hard to predict
A group of researchers discovered a rare instance of malicious computer software cleverly designed to mask the disruption of an industrial machine that's being used, for instance, at an energy or chemical plant. The team from FireEye, a cybersecurity firm, stumbled across the malware last year while researching viruses that attack industrial control systems. They dubbed it Irongate. The researchers say it's only the fourth such class of malware ever found. The most well-known example of this kind of malware is Stuxnet, which damaged nearly 1,000 centrifuges at an Iranian nuclear facility and was discovered in 2010. Stuxnet was jointly created by the United States and Israel, though neither country has officially acknowledged its involvement. The FireEye team does not know who created Irongate or why, and the researchers say the malware is designed to work only on software that simulates a real machine. But, the team said, its characteristics are still noteworthy.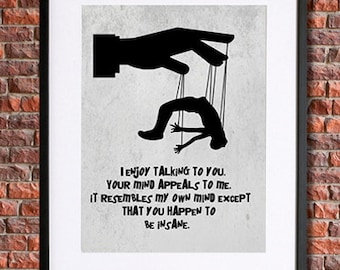 UK's spying, hacking powers plan is too broad, MPs and peers warn
"From the Seventies to the present, English departments have been fascinated by theory after theory, including varieties of structuralism (Lacanian, Althusserian, Foucauldian, post-) and identity-political criticism (beginning with feminist critiques, then critical race theories, queer theories, and culminating, for now, in disability studies). Each of these theories is worthwhile on its own terms, but cumulatively they raise questions about the task of the English department: Should it really just be the analysis of texts through theoretical frameworks borrowed from philosophy, linguistics, political theory, history and so on?"
The Point Magazine: The End Of Theory: Time To Rethink How We Study Literature?
What's up with this law professor getting the cold shoulder from the Department of Justice? [
FCPA Professor
]
The '80s Were Wonderful And The '90s Ruined Everything, Says Dale Peck "If the angst reached its zenith in the 1970s (Watergate, the fall of Saigon, gas lines, the hostage crisis), its nadir came in the 80s. Enervated by the tremors of punk and disillusioned by the failures of the Congressional class of '74 and the impotence of the Carter presidency, America sighed a collective 'What the fuck' and decided to ring out the end of empire/end of days with the indulgence of third-century Romans."
Literary Hub
"Overseas publishers are going to make the financial gains in Australia. If Australian publishers are making less money, they're going to go out of business. Publishers, editors, publicists, designers, sales people – the list of who works in a publishing company goes on forever. Their jobs are lost. And of course, Australian authors, booksellers and the printing industry are hugely affected."
Melina Marchetta
The creators of these repositories are a small group who try to keep a low profile, since distributing copyrighted material in this way is illegal. Many of them are academics. The largest pirate libraries have come from Russia's cultural orbit, but the documents they collect are used by people around the world, in countries both wealthy and poor."
Slate
Gideon Rachman, the FT's chief foreign affairs commentator, has won this year's Orwell Prize for Journalism. Here's his recent Weekend essay on the historians trading blows over Brexit
Candice Kashani
graduated from law school debt-free this spring, thanks to a modern twist on an age-old arrangement.
During her first year, she faced tuition and expenses that ran nearly $50,000, even after a scholarship. So she decided to check out a
dating website
that connected women looking for financial help with men willing to provide it, in exchange for companionship and sex — a "sugar daddy" relationship as they are known.
Villanova Law Graduate: One Degree, 2+ Sugar Daddies, Zero Debt
The Surging Cost of Basic Needs Atlantic When people complain about inflation, this is the issue
Chaser:
US newspaper industry hollowed out by job losses
.
In the 1920s,
H.L. Mencken wrote
, "It is the prime function of a really first-rate newspaper to serve as a sort of permanent opposition in politics." Unfortunately, today's media. which occasionally striking a Mencken-esque cynical pose, are simply Democrat activists with bylines, producing a near-uniform product in service of their party, too terrified to report any story that would reflect badly on it, and increasingly frequently
going beyond journalism into SJW-land
. While loss of advertising revenue party explains job losses, the faulty product the medium produces must also be taken into consideration.
Or as Jack Shafer warned at
Slate
in 2008, "
Michael Crichton, Vindicated — His 1993 prediction of mass-media extinction now looks on target
."
The problem with Wikipedia is not so much its reliability – which is, for most purposes, perfectly OK – as its increasing ubiquity as a source of information. "Wikipedia, despite being noncommercial, still poses many of the dangers of a traditional monopoly, and we run the risk of living in an information monoculture."
Times Literary Supplement
"We agree that it is a distinguished piece of writing; that the fable is very skilfully handled, and that the narrative keeps one's interest on its own plane – and that is something very few authors have achieved since Gulliver. … On the other hand, we have no conviction … that this is the right point of view from which to criticise the political situation at the present time."
The Guardian
Among the goodies now on view: "Virginia Woolf's manuscript draft of
Mrs Dalloway
and an early travel notebook in which she begins to explore her 'stream of consciousness' technique; George Orwell's notebook in which he lists ideas for what would become
Nineteen Eighty-Four
, including 'newspeak', 'doublethink' and 'two minutes of hate'; [and] a letter from TS Eliot declining to publish George Orwell's
Animal Farm
."
Good E-Reader
From the book's
flap
:
Many books have been written by refugees, and all have ground their axe of bitter tragedy almost to the exclusion of everything else; but not so with Hoffmeister. Here is the only one of them whose native fund of humor is still so great that he must take a laughing-stock of tragedy. 'Laugh, clown, laugh,' both pen and pencil insist. Yet at no single moment does Hoffmeister lose sight of the final tragedy of the uprooted — for he too has made the hopeless march. But he also made this book one of the most permanent and perfect indictments, both in word and in picture, of all those who have contributed to the creation and the torture of the Unwilling Tourist."
Why is there so little noise about the Tory election fraud claims? Guardian