"I hope they will leave some men behind, to make sure she doesn't kill us in our sleep." ~ Bathroom Quote A crime reporter's work is very similar to that of a fire-fighter. People call both of us in times of emergency, and they expect us to do our jobs in a hurry. Still, there is one substantial difference: While the firefighters' job is to put out the fire, we reporters are asked to pour on the gasoline. It's a funny job we do, isn't it? In fact, what do extremists do? They force other people to follow

their

path to salvation, the absolute truth, whether they like it or not. Especially if they don't. And it's for this very reason that extremists are a real f****** pain in my ass. ~ p.26 and 67 (Europa Editions, 2016)

*Happy 25th Bithday Kuba half to 50 and quarter to 100 ...




10 OUT OF 10 MALES WILL SHARE THIS LINK - BEER, IS THERE ANYWHERE IT CAN'T BE BREWED?

Classic Sodastream gadget can now instantly turn water into beer Infographic: The ultimate guide to SEO-friendly URLs

Building relationships with your audience is more important than ever. Here's how you can do it

Not a single person needs to touch a cow during any 24-hour milking cycle."

"Hiri is the latest startup trying to fix email. Specifically, the Dublin-based company is targeting workplace email with an array of features that aim to nudge users to change their email behaviour for the better. For it isn't email that is necessarily broken but the way we all use and abuse it." (

TechCrunch

) It starts with the premise "that thoughtless and un-targeted emails fill a very high percentage of your work email inbox, Hiri's headline feature is the ability for recipients to rate each email they receive, which serves as the basis for your own email score or email analytics."




TaxGrrrl, NFL's Richard Sherman Talks Football, Taxes & Why Billionaire Owners Should Pay For Stadiums. Politicians think sports stadiums are economic development magic beans. They aren't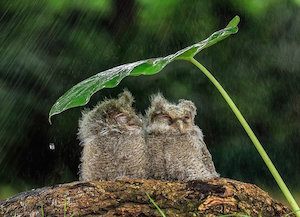 Business Insider,
Only a Small Percentage of Law School Graduates Actually Make Big Money — Here's a Simple Way to Tell If You'll Be One of Them
Social Media App Usage Across the Globe Digital Vision
Which cruise ships have the best libraries? By the way, bigger ships are often worse
Go Inside an Industrial Plant That Sucks Carbon Dioxide Straight Out of the Air
MIT Technology Review
Reuters Institute for the Study of Journalism – "This is our fifth annual report that explores the changing environment around news across countries. The report is based on a survey of more than 50,000 people in 26 countries, which makes it the largest ongoing comparative study of news consumption in the world and twice as big as last year. A key focus is in Europe where we have done the bulk of our polling – but we are delighted to have added Canada and South Korea this year to the United States, Australia, Brazil, and Japan, which have been part of our survey for some time. This year's report comes against the backdrop of renewed concerns about the future of the news industry, the move to mobile, the rise of ad-blocking and the role of technical platforms and other intermediaries. We have data on many of these issues and find compelling evidence about the move to distributed content and the growing importance of social media as a source of news. Also this year we've looked to understand how branded news is found, consumed and shared in a more distributed news world with the help of some additional focus groups in the UK, US, Germany and Spain. We reference this research throughout the report and we'll be publishing a full account of these sessions on our website later in 2016…We continue to make efforts to open up as much of the data as possible via our website at (www.digitalnewsreport.org). This contains slidepacks, charts and raw data tables, along with a licence that encourages reuse, subject to attribution to the Reuters Institute. Also this year, we have updated our interactive feature, which allows anyone to explore and visualise the data by themselves by country and over time…"
This Is What Goes Into Your Cheap T-Shirt
Nation
John Oliver is known for demystifying complicated issues to get his "Last Week Tonight" audience riled up. He's explained major problems with credit reports and the bizarrely undemocratic side of primaries and caucuses. In that way, last night's episode devoted to debt buyers wasn't all that different. He started out, in his entertainingly enraged way, by explaining how banks sell debt to other business for pennies on the dollar. Those companies have little knowledge of those owing money, but they can be terrifyingly predatory, taking advantage of consumers' fear of legal action. Some of these debts are erroneous; some are "zombie debts" that have already been paid. And yet, debt collectors will persist, even employing dirty tactics to get cash.
But Oliver did more than educate last night. He explained to his viewers that he undertook the surprisingly easy task of starting a debt buying company, Central Asset Recovery Professional, Inc. — "or CARP, for the bottom-feeding fish," he explained. No sooner had he set up a CARP web site, but another debt buyer was offering to sell Oliver nearly $15 million worth of medical debt for less than $60,000.
So CARP bought the debt of nearly 9,000 people — just so Oliver could forgive it. According to the host, this is the largest one-time giveaway ever on television, beating out Oprah Winfrey's famous "you get a car! You get a car!" episode, which cost that show $8 million.
Via
The Atlantic
– "Digital thieves' most crucial adaptation in recent years has little to do with their technical tools and everything to do with their business model."
Alexander Hamilton introduced the idea of federal taxes. Broadway producers enjoying a record season buoyed by hisnamesake musical are lobbying Congress to limit what they owe.
The industry, which will celebrate its success tonight at the Tony Awards, is fighting to keep a provision that allows live-theater backers deductions in a show's first year. That means they'd pay tax on income only after turning a profit. The provision passed in 2015, yet needs to be extended by Congress this year to survive.
This Robot Intentionally Hurts People—And Makes Them Bleed Fast Company
State of the News Media 2016:
"Eight years after the Great Recession sent the U.S. newspaper industry into a tailspin, the pressures facing America's newsrooms have intensified to nothing less than a reorganization of the industry itself, one that impacts the experiences of even those news consumers unaware of the tectonic shifts taking place. In 2015, the
newspaper sector
had perhaps the worst year since the recession and its immediate aftermath. Average weekday newspaper circulation, print and digital combined, fell another 7% in 2015, the greatest decline since 2010. While digital circulation crept up slightly (2% for weekday), it accounts for only 22% of total circulation. And any digital subscription gains or traffic increases have still not translated into game-changing revenue solutions. In 2015, total advertising revenue among publicly traded companies declined nearly 8%, including losses not just in print, but digital as well. The industry supports nearly 33,000 full-time newsroom employees. Indeed, newspapers employ 32% of daily reporters stationed in Washington, D.C. to cover issues and events tied to Congress, as well as 38% of the reporters who cover statehouse legislatures. Still, smaller budgets have continued to lead to smaller newsrooms: The latest newspaper newsroom employment figures (from 2014) show 10% declines, greater than in any year since 2009, leaving a workforce that is 20,000 positions smaller than 20 years prior. And the cuts keep coming: Already in 2016, at least 400 cuts, buyouts or layoffs have been announced. Ownership trends show
further signs of devaluation
as three newspaper companies – E.W. Scripps, Journal Communications and Gannett – are now one. And the
recently
renamed Tribune Publishing Co. spent much of the spring of 2016 fending off
an attempt by Gannett
to purchase them as well…."
Nellemann, C. (Editor in Chief); Henriksen, R., Kreilhuber, A., Stewart, D., Kotsovou, M., Raxter, P., Mrema, E., and Barrat, S. (Eds). 2016. The Rise of Environmental Crime – A Growing Threat To Natural Resources Peace, Development And Security. A UNEP- INTERPOL Rapid Response Assessment. United Nations Environment Programme and RHIPTO Rapid Response–Norwegian Center for Global Analyses.
The Disadvantages of Being Stupid Atlantic. "Up here in vermont my escavator and lumber mill operator have more sense about most things, including government and foreign policy, than 99% of DC." Naked Capitalism ... Moi: "More preening elite self-regrad, which regularly takes the form of depicting those who don't agree with their version of conventional wisdom as stupid
"