Disposable Americans: The Numbers are Growing
Common Dreams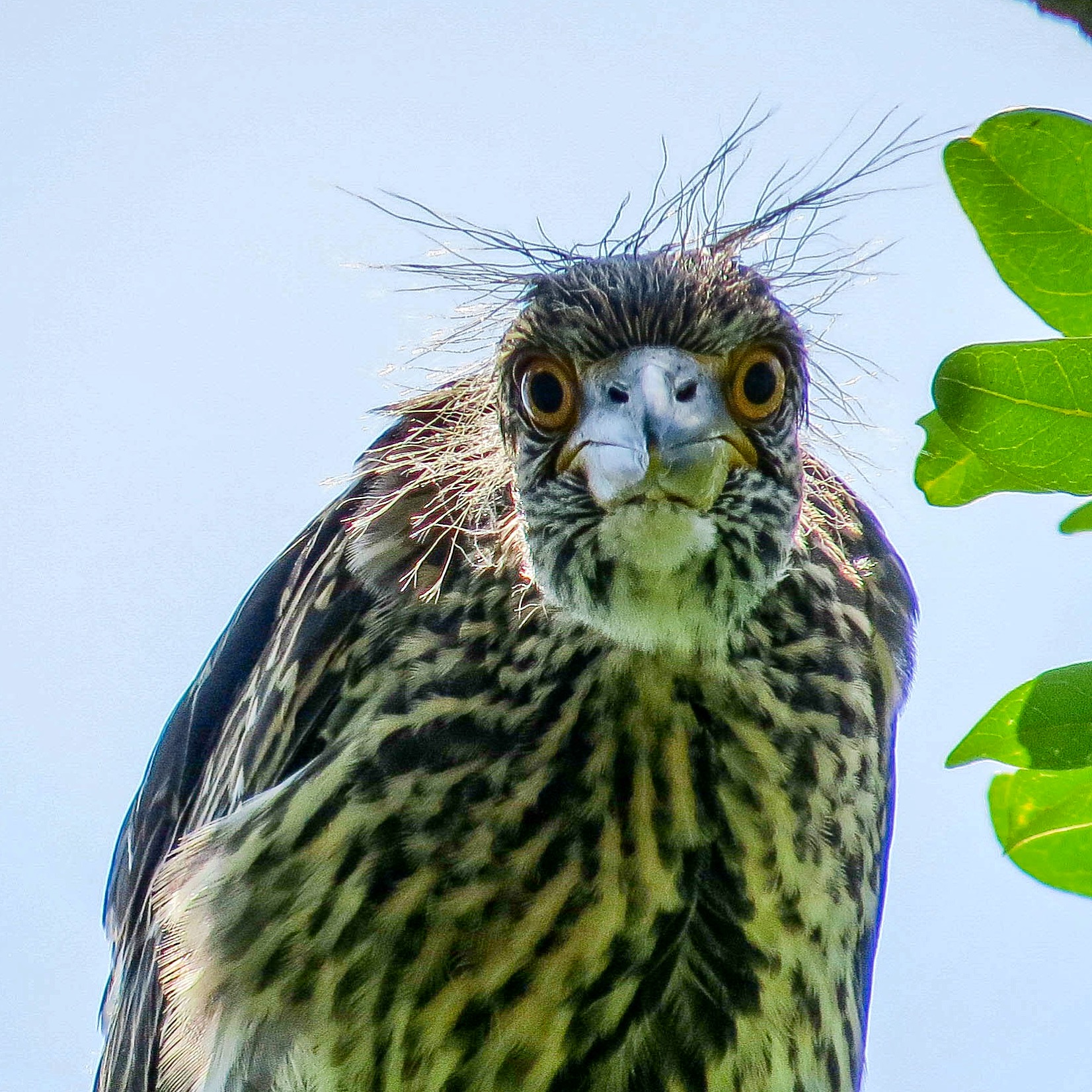 Is there a mini-literary boom in Singapore? Some are even reading Cold River ...
'What Was Needed Was Not More Communism But More Public-Spirited Pigs' – When Editor T.S. Eliot Rejected 'Animal Farm ... "We agree that it is a distinguished piece of writing; that the fable is very skilfully handled, and that the narrative keeps one's interest on its own plane – and that is something very few authors have achieved since Gulliver. … On the other hand, we have no conviction … that this is the right point of view from which to criticise the political situation at the present time."
The Guardian Shaning Common Sense ...
More than 10 videos will be released on social media urging younger voters to support candidates who commit to restore funding cut since the last election ...
We're throwing everything we have at changing public opinion because we see this as a crucial election for the national broadcaster
Wading MuckRock, a website that helps journalists and others request, analyze and share public records,
has been forced
by a court order to remove documents
Former British Prime Minister Margaret Thatcher was the inspiration behind the name of the original fictional character Francis Urquhart. Michael Dobbs the author of the 1989 novel
House of Cards
, worked for Thatcher and turned to writing the novel after he was sacked as her Chief of Staff. "He had worked for Maggie Thatcher and they had had a falling out and he was fuming from that and all he could think over and over and over again was F-U, F-U, F-U," Willimon explained. "So he began writing that first novel purely out of vengeance, which explains a lot."
House of Cards creator beau Willimon reveals all at vivid Sydney festival
The Secretive World of Selling Data About You Newsweek
Donald Trump exclusive: Russian mob-linked fraudster a 'key player' in presidential hopeful's business ventures
"Just because you're a journalist you are not exempted from assassination, if you're a son of a bitch," he said when asked how he would address the problem of media killings in the Philippines after a reporter was shot dead in Manila last week
Anger after Philippines President calls for journos to be killed (176 jounalists were killed in Philippines since 1984 ...)
MEGAN MCARDLE:
Attention, Media People: Peter Thiel Changes Nothing.
To read the Internet as a journalist over the past 48 hours is to conclude that the media is on the verge of a holocaust. Not the boring old holocaust of falling ad revenues and clickbait-oriented business models, but a brand new holocaust, in which rogue billionaires are going to sue us all out of existence.
Journalism Resources on the Internet 2016
–
Marcus Zillman's
new comprehensive guide is focused on journalism resources and sites of ongoing value in your process to refine topical and subject matter research and deliver actionable work product. This guide is a value added discovery tool that includes a wide range of reliable, comprehensive and actionable government, academic, corporate, news, training and business resources.
Last week in New York City, Cato presents its Milton Friedman Award to Danish journalist Flemming Rose, a key figure in the [still-ongoing] Mohammed cartoons episode, and author of
The Tyranny of Silence
[
David Boaz, Cato
]
Troubles in Turkey: journalists sentenced to two years in jail for reprinting Charlie Hebdo cover [
Reuters
,
Reason
] Erdogan's campaign against foreign critics assumes extraterritorial reach with complaints against comedian in Germany and Geneva exhibit [
Colin Cortbus/Popehat
,
Foreign Policy
]
Via
LLRX.com
–
Digital Smarts Everywhere: The Emergence of Ambient Intelligence
–
Alan Rothman's
article is based on a TechCrunch.com posting,
The Next Stop on the Road to Revolution is Ambient Intelligence
. Rothman offers an insightful analysis on how the rapidly expanding universe of digital intelligent systems wired into our daily routines is becoming more ubiquitous, unavoidable and ambient each day.
Edward Snowden: Former top US law official says NSA whistleblower performed 'public service'
CRS report,
U.S.-EU Data Privacy: From Safe Harbor to Privacy Shield
, Martin A. Weiss, Specialist in International Trade and Finance; Kristin Archick; Specialist in European Affairs. May 19, 2016
Pattern: when the left won't protect people from neoliberalism, they turn to reactionaries in hopes they'll do it
. Harpers
Is he simply waiting to give one of his former media outlets an exclusive on the story?
Finance Flack Not Interested In Commenting On Story About Him Allegedly Smashing A Beer Bottle Over A Woman's Head
Vanity Fair: What's Wrong With Anthony Weiner? We Asked Some Psychotherapists
GlassDoor is a Yelp-like forum on the topic of what it's like to work at employers, and a much-used tool for those checking on the job market. Now California law firm Layfield & Barrett and its attorney Philip Layfield have filed a suit seeking to unmask John Does who posted a dozen disobliging comments, and Layfield's comments at Above the Law are
drawing further attention
to the controversy. [
Timothy Geigner, TechDirt
]
FORMER MISS TURKEY
CONVICTED OF 'INSULTING' ISLAMIST PRESIDENT ERDOGAN
: Welcome to the New Turkey, where people can get locked up for saying something critical of President Recep Tayyip Erdoğan.
Gideon Rachman, the FT's chief foreign affairs commentator, has won this year's Orwell Prize for Journalism. Here's his recent Weekend essay on the historians trading blows over Brexit
"The Electronic Frontier Foundation (EFF) urged the Federal Communications Commission (FCC) today to update privacy rules to prevent broadband Internet access service providers from recording and sharing their customers' every move online. EFF's
comments
are part of the FCC's
rulemaking
on consumer privacy and telecommunications services. As broadband providers are uniquely positioned to track every communication and activity—often in real time—the FCC is proposing to update current telecom policy to protect the privacy and security of consumers.
May 12, 2016, Posted by Slav Petrov, Senior Staff Research Scientist: "At Google, we spend a lot of time thinking about how
computer systems
can
read
and
understand
human language
in order
to process it
in
intelligent ways
. Today, we are excited to share the fruits of our research with the broader community by releasing
SyntaxNet
, an open-source neural network framework implemented in
TensorFlow
that provides a foundation for
Natural Language Understanding
(NLU) systems. Our release includes all the code needed to train new SyntaxNet models on your own data, as well as
Parsey McParseface
, an English parser that we have trained for you and that you can use to analyze English text. Parsey McParseface is built on powerful machine learning algorithms that learn to analyze the linguistic structure of language, and that can explain the functional role of each word in a given sentence. Because Parsey McParseface is the
most accurate such model in the world
, we hope that it will be useful to developers and researchers interested in automatic extraction of information, translation, and other core applications of NLU."
THE ONLY TRUE 'SAFE SPACE' IS LIBERTY AND FREEDOM:
Heather Mac Donald's Hamilton Awards Speech
:
At Emory University, students stormed the office of the president shouting "We are in pain!" What caused their anguish?
The sight of the words "Trump 2016" that had been chalked on walkways around campus.
New York Times,
In a Secret Meeting, Revelations on the Battle Over Health Care
:
On Jan. 13, 2014, a team of Internal Revenue Service financial managers piled into government vans and headed to the Old Executive Office Building for what would turn out to be a very unusual meeting.
There's a now-famous scene from "All the President's Men" in which Washington Post editor Ben Bradlee, in the midst of the Watergate scandal, is dealing with the fallout from an epic front-page error. Facing fury from the White House, which up to this point had been issuing limp rebuttals, he taps out a single sentence, calling it "my non-denial denial": "We stand by our story."
Bradlee's response buoyed The Washington Post during the darkest hour of its most famous investigation. But would it hold up today, when critics are assailing journalism on a variety of digital platforms, such as Twitter and Medium, in real-time?