Washington Post
: "Ivanka Trump and Jared Kushner, the president's daughter and son-in-law, brought in at least $82 million
in outside income while serving as senior White House advisers during 2017, according to new financial disclosure forms released Monday.
South Africa's version of the Internal Revenue Service is perhaps an unlikely setting for a national saga
involving spies, spurned lovers, secret brothels, double agents and one of the biggest journalistic scandals of the post-apartheid era.
But the story shows how an increasingly corrupt A.N.C. has undermined its own successes by betraying the very people who brought it to power.
And the drama is far from over. In today's South Africa — dangling precariously between dueling factions inside the A.N.C. — the nation's new president, Cyril Ramaphosa, is struggling to assert his authority and fulfill his pledge to root out corruption. He now stands knee-deep in a very messy fight to wrest the tax agency from the legacy of his predecessor, Mr. Zuma, and win back the confidence of an angry nation.
With corruption and political warfare gutting the agency, more and more South Africans have simply stopped paying their taxes, a dangerous turn in a nation where tens of millions depend on government services that are already enfeebled by graft and misrule. In the eyes of many experts, the government's — and the country's — ability to right itself is at stake.
Corruption Gutted South Africa's Tax Agency. Now the Nation Is Paying the Price.
The New York Times
Cites TJN chief executive
Alex Cobham
How IMF, World Bank can fight Illicit Financial Flows – TJNA
NAN
U.S. Corporations Push Profits Into Tax Havens as Countries Struggle in Pursuit, Study Says
The Wall Street Journal
How are We Changing the Internet? How is the Internet Changing Us? Data Science Central – William Vorhies June 12, 2018: "Summary: Data Science is the secret sauce that turns the dumb internet into the smart internet driving changes in society as fast as we drive changes in the internet. The best place to find data on this is Mary Meeker's Internet Trend Report 2018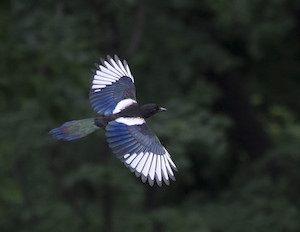 See also:
Tax Havens Blunt Impact of Corporate Tax Cut, Economists Say
The New York Times
Malaysia's central bank chief steps down, latest casualty of 1MDB scandal
Reuters
1 MDB: Malaysia Seeks Millions From Goldman Sachs
finews Asia
India Experiments With Opacity With its Own Onshore Financial Centre
The Wire
Cites TJN's Financial Secrecy Index
Abramovich receives 10 year tax exemption in Israel
Globes
'Roman Abramovich is the latest billionaire to immigrate to Israel and receive a 10-year exemption from tax and reporting to the tax authorities on income originating overseas.'
U.S.: 36 Former Military and Civilian National Security Leaders Urge Senate to End Anonymous Shell Companies
FACT Coalition
Why Money Laundering is a Problem of Wealthy Nations
Political Insights
Swiss bank Lombard Odier in talks on Saudi partnership
Reuters
Shell company accounts in decline in Latvian banks
Public Broadcasting of Latvia
Australia's biggest bank hit with record fine for money-laundering scandal
CNN
Ian Fraser: The Growth Commission's banking regulation proposals miss an opportunity to give finance a social purpose
CommonSpace
Dirty Money, Shiny Architecture
Architect Magazine
'Money laundering in real estate poses an ethical problem for architects.'
Scotland: Public sector pension funds put millions in tax haven-linked Private Finance Initiatives
The Guardian
TAX INSPECTOR-GENERAL RENEWS CALL FOR NEW 2ND COMR TO DEAL WITH APPEALS
The Inspector-General of Taxation, Ali Noroozi, has again called for the creation of a separate appeals area in the ATO to be headed by a new Second Commissioner. Mr Noroozi made his comments when appearing before a Senate Estimates hearing. Mr Noroozi said, "it is inevitable that a separate appeals area, if it doesn't happen in the next year or so, it is inevitable that it will be required in the future".
According to a
report by The Sydney Morning Herald
, Mr Noroozi said that, following the recent Fairfax / ABC Four Corners program (see 2018 WTB 15 [404]-[405]), complaints to his office had increased significantly. He said some 522 complaints had been received by his office since the Four Corners program.