Employers are increasingly asking managers to attend mental health training to address widespread anxiety and depression among Australian workers.
Bookings for training workshops at the not-for-profit Black Dog Institute have jumped 34 per cent over the past financial year.
The mental health-focused institute delivers an average of 100 workshops per month to workplaces across Australia, while Mental Health First Aid Australia has also seen an uptick in demand.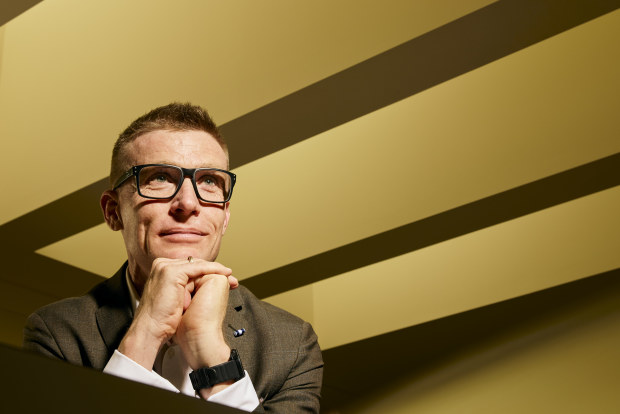 Aimee Gayed, a registered psychologist and post-doctoral fellow at the Black Dog Institute, attributed the increased uptake to government recommendations calling for more manager training as well as greater awareness of the need to address mental health in the workplace.
She said teaching managers how to identify and address mental ill health was particularly important as their behaviour had a significant influence on the mental health of their colleagues, but they often lacked the confidence to intervene and offer their support.
Building confidence is key
"We've published data that has shown that confidence is the key predictor of manager behaviour," Dr Gayed told The Australian Financial Review. "So that's something we really try and target in the training."
Dr Gayed said the institute's training workshops taught managers how to differentiate between poor performance and the behaviours associated with depression, anxiety and other common mental health illnesses. Managers then learn through role playing how to respond to these behaviours.
"There's a lot of opportunity for managers to role-play, practise initiating conversations and test different scenarios," Dr Gayed said.
"It's all about the importance of initiating contact with the employee as soon as you're aware they're going through some difficulties, how to initiate the conversation, and the importance of [keeping] regular contact with your employees."
Managers also learnt about the importance of reducing stigma around mental health and other preventative strategies.
The Black Dog Institute says those who take part report a 33 per cent increase in confidence to discuss mental health in the workplace. Three-quarters of managers say they have acted to prevent or minimise risks to mental health in the workplace within three months of taking a course.
'They just felt empowered'
Almost 90 per cent of Redland City Council's 1100 employees have gone through Black Dog's mental health workplace training. The Queensland council's group manager for health, safety and wellbeing, Shannon Ahern, said he engaged the institute soon after joining the council in 2021 because he wanted to implement industry-leading practices.
Managers attended a three-hour course with Black Dog while other employees attended a two-hour course, Mr Ahern said. The basic training covered the signs and symptoms of mental ill-health and how to approach a conversation with a colleague.
"Then the leaders had all of that plus, 'here's how you actively participate in [a colleague's] return to work, and here are your legal requirements to make sure you are acting appropriately but also in the best interests of your employees'," Mr Ahern said.
He told the Financial Review that after the training employees were far more willing to share their lived experience of mental health conditions such as anxiety and depression. This boosted employee engagement and trust and was likely to improve staff retention over the long term.
"They were lining up – they just felt empowered to be able to share their stories, and that then helped others," Mr Ahern said.
"So for me, while to quantify a financial return on the investment is difficult, just having people willingly put their hand up to speak, knowing they're in a supportive, safe environment to have their story heard, that's all I needed."
Mr Ahern said the council had also encouraged leaders to talk more openly about mental health, trained 20 peer support officers to act as a "first line of defence" on these issues, introduced a wellbeing coach who is a trained counsellor, and promoted the organisation's employee assistance program as a personal development tool rather than a resource only to be used by people in crisis.
As a result, use of the council's employee assistance program had jumped from 2 per cent to 13 per cent over the past 12 months.