The odds of all your Slavic ancestors being conceived, plus you being conceived (and beating out million of other sperm, as did all your ancestors) – trumps all the other examples I've seen but many, many magnitudes.
You can even throw in being born in a rich country, loving parents, etc. (if applicable) if you want to send the improbability even higher.
~ Bathroom Quote
What does the Bible say about taxes?
A buddy of mine posted this on Facebook:
I was getting a tire replaced this morning at the Firestone in [omitted] and one of the customers was on a conference call on his phone. He was wearing big headphones, so we couldn't hear the folks he was on call with, but he was speaking loudly so I got the gist of the meeting: a merger between two companies, his and someone else's. I heard him say some really odd things that seemed to make no sense but I am no business dude, for all I know the non-sequiturs that flowed from

his tongue mean something in the merger world...but they were odd...for the most part I zoned him out, then he said this...
"we don't want to run so fast that we drop the potatoes between the grate."
I get that he's basically saying let's be cautious and steady...but couldn't he have just said that? I lol'd...and he turned down the volume on his voice after that.
I can't wait to use this at the next staff meeting.
Like my friend, I love that expression. But I desperately want him to tell me the name of the company in question. After all, I discuss this very hypothetical in my book
Insider Trading Law and Policy
... the way we could make some fast and perfectly legal money.
A law school insider trading hypothetical comes to life
12th International Conference on Tax Administration
, Sydney, Coogee, NSW, Australia
Thursday 31 March - Friday 1 April 2016
Soon after joining the ATO, Jordan sent a note to staff that read: "Starting a new job is a bit like setting out on a new trek. It's not until you are really there that you appreciate what you've gotten into and what marvels you will have to enjoy and the obstacles you might have to deal with ..."
Chris Jordan has trekked and rafted through the rough jungles of Bolivia.
But when the former cop and KPMG partner was appointed to the top job at the Australian Taxation Office in January 2013, he faced a tougher climb.
I wanted to do things quicker but a lot of things made it sticky in a way; you couldn't get on and do things.

~Tax Commissioner Chris Jordan
The nation's 12th Tax Commissioner has had to navigate a tricky terrain of political inquiries, multinational tax dodgers, small-business disputes, internal battles with staff and the ATO's digital systems collapsing Taxman Chris Jordan makes his mark
Let's not kid ourselves, we take money from people and sometimes people don't like that
No fresh set of eyes for small business advisers say
Justin H. Dabner, James Cook University, December 24, 2015. The hierarchy of the Australian Tax Office ("ATO") presents a picture of the ATO being in a partnership with the tax profession. Such a model is in contrast to the traditional Common Law adversarial model and questions arise as to whether such a relationship is workable.
SINCE 1953, "MULTINATIONALS HAVE PAID LITTLE OR NO TAX"
(ATO CANBERRA – JIM KILLALY, ASSISTANT COMMISSIONER, AUSTRALIAN TAX OFFICE – Sydney Morning Herald, 28.10.1996) Quote by Jim Killaly
Jim Killaly first joined the Tax Office in 1970, and was appointed Deputy Commissioner in charge of international tax and large business in 1997. He previously held the position of First Assistant Commissioner in charge of international tax. He has extensive involvement in policy development
Jim Killaly
TRANSFER PRICING COMPLIANCE ISSUES AND INSIGHTS IN THE CONTEXT OF GLOBAL PROFIT ALLOCATION
Washington Post, Snakes on a Plane or the IRS: Which Scares You More?
GAO-16-155
: Published: Feb 23, 2016. Publicly Released: Mar 24, 2016.
Jim Burklo
(Associate Dean of Religious Life, USC),
The Good Samaritan Tax Lawyer: The Blessing of Taxes
:
A lawyer whose specialty was tax avoidance for rich clients and corporations stood up to test Jesus. "Teacher," he said, "what must I do to inherit eternal life?" He said to him, "What is written in the law? What do you read there?" He answered, "You shall love the Lord your God with all your heart, and with all your soul, and with all your strength, and with all your mind; and your neighbor as yourself." And he said to him, "You have given the right answer; do this, and you will live."
TRAC/IRS, IRS Auditing of Big Corporations Plummets: Potential Annual Revenue Loss $15 Billion:
Very timely enforcement information obtained from the Internal Revenue Service show that total revenue agent audit hours aimed at larger corporations — those with $250 million or more in assets — dropped by more than one third (34%) from FY 2010 to FY 2015
TAXING POWERS FOR THE STATES AND TERRITORIES?
The Prime Minister has advised that in Canberra on Friday, 1 April 2016, he will meet with Premiers and Territory Chief Ministers to discuss the Federal Government's plan to fund services in the years ahead. PM's Statement on Federation [
Click here to open this document
] , 30 March 2016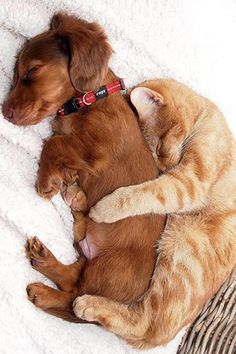 No one had a bigger impact on the development of my political views than did Russell Kirk, whom I never had the privilege of meeting, but whose written work had a profound impact on my thinking. (Of course, Michael Novak and John Paul II rank pretty high on the list as well.)
Back in 2010, I
quoted
Kirk on populism:
Populism is a revolt against the Smart Guys. I am very ready to confess that the present Smart Guys, as represented by the dominant mentality of the Academy and of what the Bergers call the Knowledge Class today, are insufficiently endowed with right reason and moral imagination. But it would not be an improvement to supplant them by persons of thoroughgoing ignorance and incompetence.
For obvious reasons, watching this political season has prompted me to spend a lot of time thinking about populism. It seems to me that today's Smart Guys--on both sides of the aisle--are far worse than the predecessors about whom Kirk wrote back in 1988. These days "ignorance and incompetence" might be an improvement.
Khaled Abou El Fadl
was just recognized in the 2016 List of the World's 500 Most Influential Muslims. The list names about 100 scholars worldwide, however within the United States, they only named six scholars, of whom Khaled was one. Take a look at
http://themuslim500.com/
Dan Bussel
has been named 2016 Bankruptcy Lawyer of the Year by the Century City Bar Association, one of five "Lawyers of the Year" awards presented by the Century City Bar Association in five practice areas. For more information,
http://www.centurycitybar.com/events/Banquet%202016/CCBA%20Press%20Release%20Banquet%202016.pdf
Luz Herrera's
inspiring story was just featured in a lengthy piece on Counterpunch: "From Tijuana to Harvard to Compton to UCLA Law: the Journey of Social Justice Lawyer Luz Herrera." Read it at
http://www.counterpunch.org/2016/03/02/from-tijuana-to-harvard-to-compton-to-ucla-law-the-journey-of-social-justice-lawyer-luz-herrera/
Neil Netanel
has just published
From Maimonides to Microsoft: The Jewish Law of Copyright Since the Birth of Print .
As Professor Michael Birnhack states in his review,
From Maimonides to Microsoft
is a masterful, rigorous exploration of Jewish copyright law. Netanel weaves past and present, history and theory, into an intricate socio-legal fabric, as he unearths the making of rabbinic copyright law."
https://global.oup.com/academic/product/from-maimonides-to-microsoft-9780195371994?cc=us&lang=en&
Angela Riley
was just honored as one of the 2016 Women Inspiring Change by the Harvard Law International Women's Day Exhibit Committee. This Exhibit showcases the astounding contributions of women around the world to the areas of law and policy. Read about it at
https://orgs.law.harvard.edu/womeninspiringchange/2016-honorees/angela-riley/
Singapore Leekuanyew corporation 1974
Veda, 23 March 2016. The number of insolvencies in Australia rose 13 per cent year-on-year in 2015, according to findings released today by Veda, the data analytics company and leading provider of credit information and analysis in Australia and New Zealand.
10 housing markets where first-time buyers have no chance
Business Insider
Why we should fear a cashless world
Guardian
'Uber for private jets' on-demand service launched
Telegraph