What – Napoleon came to no good, nor did the Kaiser, neither will Hitler do. What we are not told is, who derived the benefit? – and if posterity's half sharp that's what they'll want to know, too. What satisfaction is it to have someone else coming along learning a lesson of history off me?'
~Bathroom Quote
What happens when a poet who writes about fame becomes famous?
Eileen Myles
, renegade outsider, is now an insider. Welcome to the hall of mirrors...
Surface of Cold River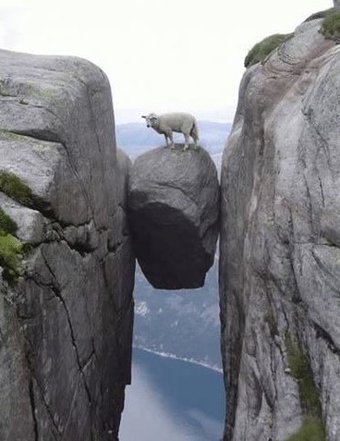 Business Insider, 19/2/16. The translation app now covers 103 languages, it announced on Wednesday — 99% of the total online population
Google is a hair's breadth away from being able to translate the entire internet
Great Reads – Our best deeply reported and engaging works
Procedia - Social and Behavioral Sciences 213 ( 2015 ) 383 – 389.
The theoretical research analyzes the interaction between the taxpayer behavior and their social status, and not only individual motivations reasons to explain the level of tax evasion.
Jack Townsend,
Tax Court Holds FBAR Penalty Collected Is Not in the $2,000,000 Threshold for Whistleblower Award under § 7623(b)
On March 8, 2016 the Securities and Exchange Commission (SEC) wired $750,000 into the bank account of Eric Hunsader as a whistleblower award for spotting and documenting an illegality at the New York Stock Exchange. Hunsader is a trading software and market data expert and founder of

Nanex LLC

, a market data company that also provides a boatload of

free research

on behalf of the public interest. Hunsader is one more thing: he's the SEC's biggest critic when it comes to its failure to restore integrity to U.S. stock exchanges and U.S. markets.
The SEC doesn't release the names of its whistleblowers but Hunsader alerted the media himself to his award in order to silence critics and one particular executive at the New York Stock Exchange who had, heretofore, disparaged in public Hunsader's allegations about the NYSE's discriminatory dissemination of market data in order to benefit high frequency traders.
Cut out the middleman, be a reporter for Facebook

!
Geopolitical Risk: The Butterfly Effect and Black Swans

FTI Journal, Nov 2015. Risk management tends to focus on country specific risks — natural disasters, things that could go "boom," changes in the political landscape that could affect a company's security arrangements or its ability to operate within a specific regulatory regime. But geopolitical risk is different. Even a regional conflict between two nations may not result in a geopolitical risk for an entity, especially if the conflict is contained. But other — seemingly remote political, economic or social — events can create a cascading series of responses and counter-responses that may lead to adverse impacts on a company's business operations.
Determinants of Tax Compliance: A Review of Factors and Conceptualizations

International Journal of Economics and Finance; Vol. 7, No. 9; 2015. This paper aims at providing a review of the factors that determine taxpayer compliance from a social marketing point of view.
"Feds want convicted journalist to serve 5 years, his lawyers ask for no prison time; DOJ: 40-minute hack was 'an online version of urging a mob to smash the presses.'" Cyrus Farivar of Ars Technica has this report