"It is hate that unites people, whereas love is always individual, rather than collective. To this we may add what immediately negates whatever moral essence the purposes of class struggles or of racism or of modern nationalism may have: and this is that love is never the love of oneself, it is the love of another. That is the saving grace of mankind."
~ Via Tony Tannous ...John Lukacs,
Democracy and Populism: Fear and Hatred
(courtesy of
Rod Dreher)
"Two Virginia volunteer firefighters were suspended for transporting an 18-month-old girl to the hospital in a fire engine last Saturday, ultimately saving her life." When the girl had a seizure, the two were first to respond and took her to a Fredericksburg hospital. "[Captain James] Kelley said they were suspended because their fire engine is licensed as a 'non-transport unit' and doesn't have the proper restraints and medications that an ambulance would have. He said when this kind of thing happens firefighters are praised, but then disciplined." [FoxNews]
Eminent domain on the silver screen: "Wild River" (1960) starring Montgomery Clift and Lee Remick tells story of TVA's taking of the last parcel for a dam [
Gideon Kanner
]
ATO Interpretation NOW! – Episode 9
The latest episode of
iNOW!
is available for your information
"The Supreme Court Doesn't Need a Hero Right Now":
Law professor
Cass R. Sunstein
has
this essay
online today at Bloomberg View
"Homer understood in the 8th century BCE what modernity has yet to accept—love can be an addiction, and when it is, we need substantial outside help." Angela Chen writes for Aeon about finding a cure for desire
"But I fear there is in all men who achieve their life's ambition only a narrow line between dignity and vanity, confidence and delusion. Instead of staying in his seat and disavowing such praise, Cicero rose and made a long speech agreeing with Crassus's every word, while beside him Pompey gently cooked in a stew of jealousy and resentment."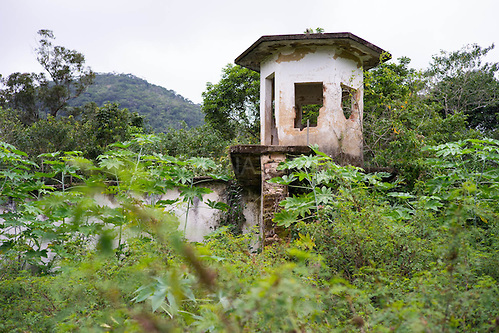 Paper by Andrew Haslam, LegalTech 2016 –
Cloud, Consolidation and Cybersecurity
, Allvision Computing. February 2016.
"This article contains several "completed forms of thought" that came together over the course of the three days. Foremost of these is the undeniable evidence of the consolidation that has occurred in the eDisclosure/Discovery marketplace. T here is also commentary on the move to the Cloud, Data Privacy, Information Governance, AI and the Law and puppies
Newly appointed NSW Labor deputy leader Michael Daley has been dumped from the prestigious Treasury portfolio in a reshuffle sparked by former deputy Linda Burney's​ bid to enter Federal Parliament.
Keira MP Ryan Park – regarded as one of Labor's best performers – has been rewarded with the Treasury portfolio.
NSW Labor reshuffle Shadow Ministry
Data Center Consolidation: Agencies Making Progress, but Planned Savings Goals Need to Be Established, GAO-16-323: Published: Mar 3, 2016. Publicly Released: Mar 3, 2016.
Tomgram: Engler, The Transformative Power of Democratic Uprisings
Tom Dispatch
The New Yorker,
The Billionaires' Loophole: A Tax Law Helps David Rubenstein Perform Major Patriotic Philanthropic Works. Is It Fair?
David Gauke on making tax digital

"[W]e are seeking to transform HMRC into one of the most digitally advanced tax administrations in the world. Making tax digital is at the heart of these plans," David Gauke, exchequer secretary to the U.K. Treasury, said in a speech.
MyGov to feel the audit blowtorch

Frustrated users of the troubled myGov web portal now have the chance to contribute to an official review of the government web portal's performance by the Commonwealth's Audit Office.
News release
: "Responding to disruptive changes in digital technology, business models and workforce demographics, 92 percent of business and HR leaders have identified the critical need to redesign their organization to meet global business demands. This is according to Deloitte's fourth annual report, "
Global Human Capital Trends 2016: The new organization, different by design
."
"
Deloitte's seventh Technology Trends report
, our annual in-depth examination of eight trends that are likely to disrupt businesses in the next 18–24 months. From blockchain and augmented reality to the Internet of Things and the socially responsible applications of technology, these trends embody the macro forces fueling innovation: digital, analytics, cloud, and the changing role of IT within the enterprise.
PwC and London Business, School research June 2015. A get
‑
tough approach to poor performance in financial services is creating a climate of fear. And that risks breeding more unethical conduct, not less – exactly the opposite of what regulators, businesses and the public want.
Global Risks Report 2016

Zurich, 14/1/16. The Report describes a world in which risks are becoming more imminent and have wide-ranging impact: tensions between countries affect businesses; unresolved, protracted crises have resulted in the largest number of refugees globally since World War II; terrorist attacks take an increasing toll on human lives and stifle economies; droughts occur in California and floods in South Asia; and rapid advances in technologies are coupled with ever-growing cyber fragilities and persistent unemployment and underemployment.
that help buyers move rapidly through their customer lifecycle. They do this by constantly analyzing buyer behaviors and working to get into the mind of their target audience.
Former Chief Executive Officer Sentenced to 7 Years in Prison for Illegally Exporting Technology Equipment to China and Money Laundering
Up From Liberalism Jacobin. Editorial: "Only a forthright anticapitalism can end the reign of Third Way politics."
Cyber risk 2025 - the next 10 years...

Allianz. 9/9/15. Growing awareness of broader cyber risks, such as impact of business interruption, as well as regulatory change, will propel future rapid growth of cyber insurance. Meanwhile, as technology becomes even more engrained in everyday life and business, new risks will emerge.
Top 10 Threats to the Global Economy

Boston Commons, 26/2/16. We selected the top 10 threats which will surely affect world populations.
The Future of Behavioural Change: Balancing Public Nudging vs Private Nudging

Alberto Alemanno, HEC Paris; NYU School of Law, January 4, 2016. By illustrating some actual examples, this lecture defines the conditions under which companies may genuinely and credibly nudge for good. It argues that benign corporate nudging may have – unlike dominant CSR efforts – a positive long-term, habit-forming effect that influences consumers' future behaviour 'for good'.
Tax me if you can: An artifactual field experiment on dishonesty

Catrine Jacobsen, Marco Piovesan, IFRO Working Paper 2015 / 05.

In this paper, we test whether increased salience of a tax charge increases dishonesty using a version of the die-under-cup paradig

m
Jack Manhire (Texas A&M), Tax Compliance as a Wicked System, 18 Fla. Tax Rev. 235 (2016):
This paper proposes a new typology and framework for tax compliance systems. Traditionally-competing approaches such as deterrence theory, behaviorist theory, and game theoretic models taken together suggest that tax compliance is perhaps a new type of system — a "wicked system" — that is only partially comprehensible by understanding the traditional theories alone. If correct, previously competing theories become simply different limiting cases of the same underlying "wicked system."
"In college column, Bradley likened abortion to Holocaust, slavery":
Jason Stein, Annysa Johnson, and Mary Spicuzza of The Milwaukee Journal Sentinel have
this report
. The newspaper posted the column
at this link
.
In addition, The Journal Sentinel has an editorial titled "
What does Rebecca Bradley think now about gays?
" Columnist Jim Stingl has an essay titled "
My college writings compared to Bradley's? Goofy, not hateful
."
The Associated Press reports that "
Anti-gay, abortion college writings haunt Wisconsin justice
."
And at the "Taking Note" blog of The New York Times, Jesse Wegman has a post titled "
Ladies and Gentlemen, Your Wisconsin Supreme Court!
"