"In this life that sometimes seems to be a vast, ill-defined landscape without signposts, amid all of the vanishing lines and the lost horizons, we hope to find reference points, to draw up some sort of land registry so as to shake the impression that we are navigating by chance. So we forge ties, we try to find stability in the chance encounters."
~ Bathroom Quote
Congratulations to Lend Lease and Crown for getting pretty much everything they want (again) from the state government for James Packer's Barangaroo casino. Congratulations in particular for keeping a straight face while claiming that any reduction in the massive open-plan gaming floor "
would put the entire project at risk
". Oh please.
And hats off to the spinners
, who somehow seem to avoid any images that may indicate just how dominant the casino will be on the Sydney skyline
Barangaroo: House wins, again, as casino games government
Serious Question: Can a Parrot Act As a Witness in Court? New York Magazine
Parrot testimony. And a cat from Hamilton, New Zealand steals underwear. And the polity that is Selma markets in everything horse underwear. And "Simply getting hold of so many stage-ready sheep was an exceptionally difficult bit of opera casting…"
Camus in America
. He was attracted by the hospitality but repelled by the superficiality. "The secret to conversation here is to talk in order to say nothing" ...
Just say nothing
Indigenous heritage consultants are demanding an urgent halt to construction of a section of Sydney's new light rail line, after one of the largest recent discoveries of indigenous artefacts in the city.
About 20,000 artefacts have already been recovered, and heritage experts working at the site say there could be more than 50,000 at the area intended to be used to stable trams in Randwick.
But the site, near the corner of Alison Road and Doncaster Avenue, could be at risk. Transport for NSW has acknowledged the significance of the find but has not said if it would comply with the request to stop work on a transport project with tight time frames...
This happens only in Australia. Traffic came to a standstill when a cute koala wandered on the Wivenhoe-Somerset Road on Saturday. Travellers on both sides had to wait on the road until the marsupial got off the road safely.
Queensland couple Mike and Lee-Anne Phipps posted the footage, dubbing it as "Only in Australia! Made our day" on
Facebook
. ...
Only in Australia ...
It was a small gathering at the luxurious Guadalmina golfing resort in Marbella.
The agenda was padded with plenty of golf and fine dining. They were there for a good time. But they were also there on business: a three-day brainstorm on share trading, "deal flow", money laundering, and how to make money from the first and second while avoiding being pinged for the third Busting the boiler room
In Hindsight, 'American Psycho' Looks Like Us
New York Times
The Economist Who Brought You Thomas Piketty Sees Perfect Storm of Inequality Ahead
New York Magazine
Man Rents VHS Tape. Doesn't Return It. Ends Up in Handcuffs.
New York Times
What futurists get wrong

. The next frontier of intelligence might not be silicon-based. Machines might want to go back to biology... future
War crimes" include grave breaches of the Geneva Conventions and other serious violations of the laws and customs applicable in international armed conflict and in conflicts "not of an international character" listed in the Rome Statute, when they are committed as part of a plan or policy or on a large scale.
Huge fire engulfs high-rise apartments
Ajman United Arab Emirates ...
Career Corner
.
Accounting Talent Demanding Everything Shy of the Moon, Your First Born
(
Caleb Newquist,
Going Concern). "If I may speak for myself and many, many other people, I'd be "history" after a few days of being treated like family. The nagging questions, the guilt, the constant phone calls, the passive aggressive suggestions about marriage/kids/life direction/bad habits."
U.S. Marshals Service Sending SWAT Teams Out to Arrest People for Unpaid Student Loans
Free Thought Project Get the bit about a debt collector being presented as a prosecutor. Appalling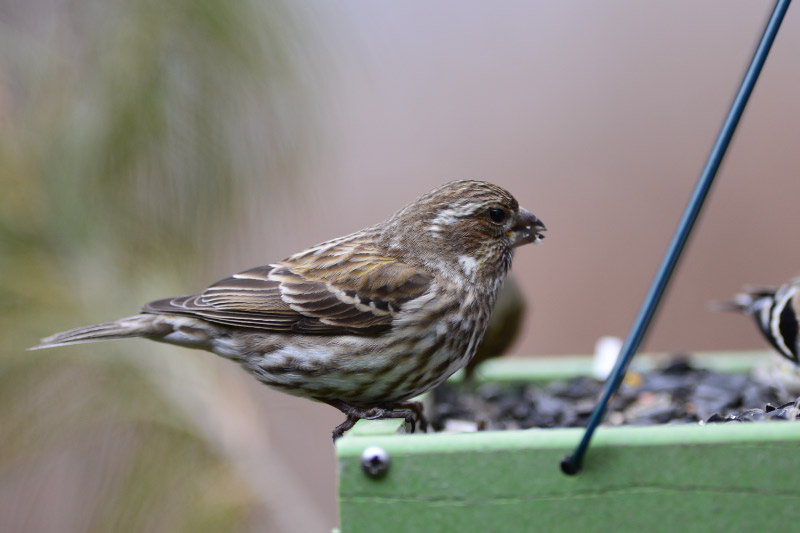 A new study says elderly Americans aren't working nearly enough Fiscal Times (furzy). By Cato, 'natch
As New South Wales Premier Mike Baird feels the heat over an Electoral Commission finding that the state Liberal party breached the law through the dodgy donations which bankrolled its 2011 campaign, he's starting to act a little odd.
Labor's Member for Strathfield, Jodi McKay, found herself on the receiving end of a theatrical tirade yesterday afternoon, which she quickly slammed on social media.
McKay was trying to move a point of order in the Legislative Assembly. An unhappy Baird rounded on her, incongruously mocking the MP for her recent attempt to take Labor's Deputy Leadership position. She was less than impressed with the response NSW Premier Mike Baird answers question from female MP with bizarre impression
Peter J. Reilly (Forbes), Sixth Circuit Looking To Protect Taxpayers From IRS Not IRS From Taxpayers
HMRC's £6m campaign used agency linked to tax haven
Barangaroo changes recommended for approval Koruna aka Crown saga of socialising loses
When the Baird government sorts out what kinds of stadiums it wants to build, it should have no shortage of inspiration. At a cost of about $30,000 to the taxpayer, the bureaucrat in charge of running the state's stadium strategy recently joined top brass from the SCG Trust and the Trust's architects on a multi-city US and UK stadium tour. But the trip, which took in performances by Beyonce and Coldplay, the Super Bowl, a visit to Las Vegas and an English Premier League game, has angered the Labor opposition, which opposes the Baird government's stated plan to spend the bulk of $1.6 billion of stadium funding in the eastern suburbs.
Nice gig: Mike Baird's stadium tsar lives it up at Super Bowl and Premier League
Mark Matthews,
here,
a prominent player in the tax crimes area has written this article: Mark E. Matthews,
IRS Criminal Investigation: A National Asset Being Damaged
, 150 Tax Notes 1319 (MAR. 14, 2016),
here.
I highly recommend the article by a thoughtful practitioner who has been involved in enforcement and defense
The New York Law Journal has published this article of an interview of Acting AAG Caroline Ciraolo. Jeremy H. Temkin, DOJ Tax Division Today: Interview With Acting Assistant Attorney General, 255 NYLJ No. 55 (3/23/16),

here

.
Kasper, Matthias; Kogler, Christoph; Kirchler, Erich, WU Vienna University of Economics and Business, 2013. The present study addresses the question of how taxpayers' perceptions of government and tax authorities are influenced by media coverage.
Forty millionaires ask New York to raise taxes on wealthy in '1% plan for fairness'
Guardian.
The players line up their pawns in front of the shops without knowing which shop will have a delivery. Tension mounts as the product delivery cards are uncovered and it turns out that there will be enough product cards only for the lucky few standing closest to the door of a store. Since everyone wants to be first, the queue starts to push up against the door. To get ahead, the people in the queue use a range of queuing cards, such as "Mother carrying small child", "This is not your place, sir", or "Under-the-counter goods". But they have to watch out for "Closed for stocktaking", "Delivery error", and for the black pawns – the speculators – standing in the queue. Only those players who make the best use of the queuing cards in their hand will come home with full shopping bags.

…In this realistic game you really have to be savvy to get the goods.
The game was initially developed by Poland's Institute for National Remembrance to teach about life under communism but the game became an unexpected hit and has since been translated into English, French, Japanese and Russian among other languages.
The Russian government, however, is not amused and have banned the game
I imagine the Russians wouldn't like Kremlin either