"Good craftsmen are not expressing themselves. They're expressing something outside themselves. In that sense, craft is not about selfhood. When somebody declares to you, 'I feel I have a novel in me, but of course at the moment I'm working in advertising,' you know that person is never going to be an artist. 'I have this novel hidden inside myself, I'm an artist without an art.' I don't believe that sort of thing. And I don't believe in the ethos of personal creativity. You either do it or you don't."
Richard Sennett, interviewed by Tim Black ("The Intimate Lives of Others,"
Spiked
, January 2016)
To celebrate its 90th, PublicisGroupe has launched Publicis90, a global start-up initiative aimed at selecting 90 promising startups or projects in the digital field from around the world to mentor and fund
New Zealand plans to give everyone a 'citizen's wage' and scrap benefits
Independent
"Should All Research Papers Be Free?"
Kate Murphy has
this news analysis
in the Sunday Review section of today's edition of The New York Times.
Robots aren't people. So whom do we blame—and how do we react—when they spy on, injure or even kill us? If you don't make rules now, it will be a very target-rich environment for litigators. It's better to sort out as many issues as you can in advance so you know who's responsible. They can buy insurance, they can make sure their engineers design as carefully as they can. Somebody needs to own the problem Robot Law: Preventing Serious—and Subtle—Threats
Using data to drive business intelligence

Huffington Post, 10/2/16. A

Penn State study found that they could use Twitter data to predict the likelihood that someone would enrol on Obamacare, whilst another trawled social media to predict when someone might be tempted to join IS.
This kind of behavioural analysis has been available after Twitter opened up its data pipe to researchers via projects such as Gnip, which is an open source repository for social data
Erectile robotics
Hybrid approach model for prevention of tax evasion and fraud

Procedia - Social and Behavioral Sciences 213 ( 2015 ) 383 – 389.
The theoretical research analyzes the interaction between the taxpayer behavior and their social status, and not only individual motivations reasons to explain the level of tax evasion.
Just what kind of CPA are you?
Take this quiz from the AICPA and find out
. You want to know!
Puong Fei Yeh, CIA.

Is it possible that automation could determine the demand for intelligence analysts?
The Open Source Indicators project aims to "develop methods for continuous, automated analysis of publicly available data in order to anticipate and/or detect significant societal events..."
Imagine a federal election where you could swap the school hall for a ballot booth at your local pub or snag a free burger just for showing up to vote. These are proposals that have been considered by the Australian Electoral Commission (AEC) in an internal report obtained by the ABC
Voting in pubs, free burgers, troll mascot among changes proposed to get people to the polls
"Seven steps to ensure you become overregulated" include "#1 – Be Successful." [Mark Jamison, Tech Policy Daily]
Spray-on coating could ice-proof airplanes, power lines, windshields PhysOrg
WEF, Mar 2016. Mercedes-Benz is firing robots and bringing in humans to do the job instead. Robots can't keep up with the changing pace and adaptation required by the luxury car-maker; instead the flexibility and dexterity of human workers is required.
How to detect a credit card cloner at the gas pump City Pages (Chuck L). A public service announcement
How Did This Happen? New York Review of Books. One caveat: political scientist Tom Ferguson says the "gerrymandering greatly favors Republicans" meme is incorrect, it only mildly favors Republicans. The Dems lost many seats in 2010 by two points or less, and better management of the economy could easily have turned many votes around.
Customers simply use their cellphones to unlock the door with a swipe of the finger and scan their purchases. All they need to do is to register for the service and download an app. They get charged for their purchases in a monthly invoice.
Privately owned and wealthy groups demographics
Robots are better investors than people
Financial Times. By the same logic, I would assume robots are better central bankers than central bankers….
Dr Krikorian and colleagues
reported in 2010 that blueberries
may improve memory in older people.
High levels of anthocyanin
One of the few naturally blue-hued foods humans eat,
blueberries are packed with antioxidant power
, which comes from high levels of anthocyanins, a type of flavonoid or plant compound. They also contain significant amounts of micronutrients and fibre
Blueberries may help prevent Alzheimer's, researchers say
Korporaal, Glenda. The Australian 9 Mar 2016: 24. Australian Securities & Investments Commission chairman Greg Medcraft has called on market regulators around the world to "start thinking about" the challenges of blockchain, the technology behind cyber-currency bitcoin.
CPA Australia is preparing to practise what it preaches

Professional Planner, 4/3/16. It will not be long before CPA Australia, the body that represents some 150,000 accountants in Australia, reveals more details of its keenly anticipated foray into financial planning. This is a potential game-changer for financial advice in Australia, if the association gets it right, and the industry's incumbents would be well-advised themselves to sit up and take close notice of what it's doing.

Many courts and academics critique existing tax exceptionalism or the ability of the federal income tax to be created, applied, or interpreted differently from other laws. Critics have successfully complained that the Treasury Department, and the IRS as a bureau of the Department, issues guidance implementing the Internal Revenue Code using different processes from those required by the Administrative Procedure Act. At the same time, courts are increasing the level of deference given to this guidance to conform to that given other agencies. This article responds to these critics by urging they re-focus their attention on the objectives of administrative law and comparisons to other agencies' procedures as opposed to limiting their assessment to the APA.
Knee Surgery Can Create New Pain
Wall Street Journal. Don't get me started on the topic of how many orthopedic surgeries are not what they are cracked up to be. Admittedly, many patients are not willing to hear, "You are better off living with it" or do do the amount of physical therapy and exercise to see real improvement after injuries or with underlying structural issues that get worse with age.
Tom Burton: why we need a robust digital trust system now

The Mandarin, 7/3/16. The backbone of any new ID regime has to be government led. And that may be part of the problem. Already the bigger players — the Department of Human Services, the Australian Taxation Office, Medicare, Australia Post, the NSW government — are pushing their own strategies and solutions. Without a strong, centrally driven or at least highly co-ordinated approach, there is a high risk of agency turf wars stymieing and stalling the adoption of a national system everyone buys into.
EXCLUSIVE: HMRC consultations on digital tax plans include questions around stock takes, adjustments and data pre-population

CCH Daily, 7/3/16. In an exclusive interview Theresa Middleton, HMRC director of Business Customer and Strategy, told Accountancy the question would be raised in several consultations which will be issued after the Budget, to take on board the views of businesses and individuals who would use the digital tax accounts and would be scooped up into mandatory quarterly reporting requirements.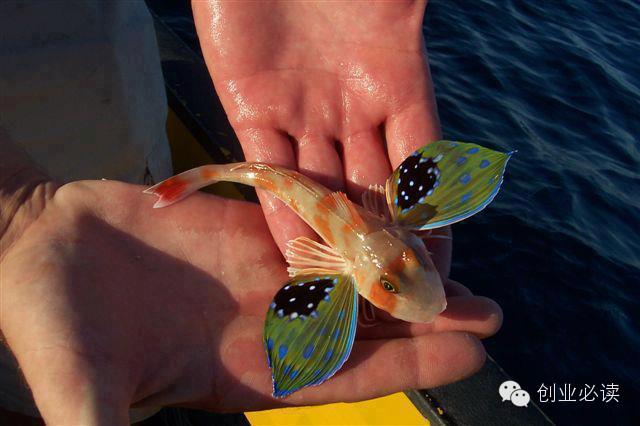 MIT Built a Donald Trump AI Twitter Bot that Sounds Scarily Like Him

NextGov, 7/3/16. A researcher at MIT's Computer Science and Artificial Intelligence lab has trained a neural network—a learning AI system modeled after the structure of the human brain that can be taught to find patterns in information on its own—to create sentences based on Donald Trump's victory speeches in the presidential primary elections
CBInsights, 1/3/16. As the "Uber for X" trend explodes, a growing set of behind-the-scenes companies is providing the tools and services that make the on-demand economy possible. Eg. Startups like Checkr, are leveraging APIs to automate background checks, enabling a quicker screening process for on-demand workers.
Government News, 1/3/16. New figures released by Airbnb reveal the 'sharing economy' juggernaut so loved by tourists could be having a more serious displacement effect on traditional city residential rental markets than policymakers and local regulators had first thought.
*Report -
Our Community in New York City
U.S. Secret Service: Data Analyses Could Better Inform the Domestic Field Office Structure, GAO-16-288: Published: Feb 10, 2016. Publicly Released: Mar 11, 2016
"There Is Regulatory Capture, But It Is By No Means Complete" ProMarket