"There is nothing in the world, I venture to say, that would so effectively help one to survive even the worst conditions, as the knowledge that there is a meaning in one's life."
~ Viktor Frankl,
Man's Search for Meaning
Judge dismisses New York woman's DWI because her body brews its own alcohol Slate - Media Dragons have the same problem with their constitutions ...
The Railroad Tycoon Who Manufactured Terrorism Scare To Break Labor
Mark Ames, Pando. The suggestion that corrupt characters would frame Media Dragon is exaggerated. ...
All knowledge is built from previous knowledge. As we read, study, write, draw hypothesis, and gather perspectives, we are drawing on other people's ideas. In building on their ideas and experiences, we create our own. But, when ideas are put on paper, people want to distinguish between the building block ideas borrowed from other people and your own newly reasoned perspectives or conclusions. When a person fails to acknowledge the source of an idea, is this plagiarism?
For 40 years (since Charter 77) or so now we have been working on the principle that the world we live in is crazy. The American military has a more rational term for it. VUCA – Volatile, Uncertain, Complex and Ambiguous ...
Anxiety allows warning signals to quickly reach the regions of the brain which are responsible for action Anxiety acts like a 'sixth sense' which could save your life
It is often said that good policy and good politics reinforce each other but in Australia it is a long time since we have seen either. Take, for example, the fundamental contradiction at the heart of the Coalition's war with the union movement. On the one hand conservatives work tirelessly to diminish the significance of the union movement by focusing on the small proportion of the private sector which is unionised. But at the same time they place industrial relations reform and union governance at the heart of their "economic agenda". So are unions a big deal or a small issue? Which is it?
A number of crossbench senators have already suggested that what is needed is a body with a much wider brief than the unions. It won't be long before one of them goes the whole hog and demands a federal version of the NSW Independent Commission Against Corruption. There is plenty of evidence that one is needed.
An apt misquotation can reveal the greater truth
F
inancial Times
Beauty can mask and distort reality. It's often
ugliness
— its seams all unconcealed — that gets closest
to the pure cold truth
Beijing's toxic Smog Alarms Public, But Data Shows India's Air Quality Is Far Worse
F
orbes
Jozef (Joseph) Townend was born into an impoverished Methodist family in Yorkshire in 1806. When he was a young child, he attempted to lift a kettle from its "reekon" (the pot-hook) when his apron caught fire. He remembered "being laid upon the floor" and having his wounds "saturated with treacle, in order to extract the fire". His burns were extensive and, when they healed, his right arm was fused to his side. Years later, when he was working in a cotton mill, he decided to go to the Manchester Infirmary to have his arm separated. After leaving hospital, Jozef dedicated his life to Christ and became a Methodist missionary in Australia.
Art of amputation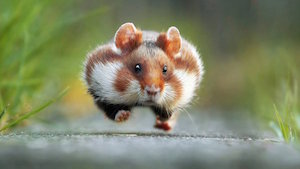 Joining The Class War Revolution circa MMXVI - Marx and Lenin are rising out of the ashes ...
Jane Halton has no peer in the public service, except maybe Chris Jordan, in bending politicians to her will, and by the time she finished with the cross-party committee, they looked like they were ready to chuck in an extra few million bucks to sweeten the deal, drive the veteran mandarin home and pick up her dry cleaning along the way Public Service oh what a year 2015
More than 200 bosses at the Australian Taxation Office will score a 3 per cent pay rise next month.
The generous wage hike for the agency's senior executives was announced just hours after a wage deal, averaging 2 per cent a year, for tens of thousands of rank-and-file public servants at the ATO was crushed in a staff ballot by a margin of 85 to 15 per cent.
ATO Public Servants vote down wage deal in crushing blow for government policy
UK set for worst wage growth since the 1920s, Labour research finds
Here Is The City
Two cannibals were eating a clown – one said to the other, 'Does he taste funny to you?'
Tommy Cooper
(1921-1984)
Housman, Michael, and Dylan Minor. "
Toxic Workers
." Harvard Business School Working Paper, No. 16-057, October 2015. (Revised November 2015.)
"While there has been a strong focus in past research on discovering and developing top performers in the workplace, less attention has been paid to the question of how to manage those workers on the opposite side of the spectrum: those who are harmful to organizational performance. In extreme cases, aside from hurting performance, such workers can generate enormous regulatory and legal fees and liabilities for the firm. We explore a large novel dataset of over 50,000 workers across 11 different firms to document a variety of workers' characteristics and circumstances that lead them to engage in what we call "toxic" behavior."
Here's a heartening little example from 20th c. Norwegian history that we can all use– to remind our friends and allies that resistance is

not

futile! Thanks to the novelist Rivera Sun for providing it to us!
Got CEOs Out of Touch?
"The Wall Street Journal's survey of economists shows they largely don't practice what the naysayers preach: 51 of 54 respondents said they bought loved ones gifts; the other three initially said they
didn't, but later admitted they did." Story
here
"Can drones compete with this truck?"
And
were one million drones gifted today
? How many were sent by drone? Next year?
Corporate Welfare: Lord Bathurst a 'hypocrite' for avoiding tax while collecting almost £370,000 in farming subsidies, says green party member
Wall Street Mulls Naughty List for Ethically Challenged Bankers Bloomberg
Workplace bullying has been under the microscope this year, and particularly so in the past month, with the Fair Work Commission handing down a number of decisions relating to stop-bullying applications or unfair dismissals What can we learn from new bullying decisions?
The current trends at workplaces rely on what gets measured get done principles. A bit like the (apocryphal?) Soviet USSR economic plan – when it made the volume of nails the targets they got millions of small nails. When they changed to by weight they got tens of thousands of 6 inch nails. MEdia Dragon could never find size 12 or 46 shoes ;-) so it is the nature of demand that needs the most attention.
The Empire Bites Back: British Now Have Better Teeth Than Americans Thanks to U.S. Inequality Alternet In Australia most people after 40 are toothless ...
Can intelligence explain the overrepresentation of liberals and leftists in American academia?
- How is that for a provocative, comment-inducing article title? That's a new piece in Intelligence by Noah Carl, the abstract is this:
It is well known that individuals with so-called liberal or leftist views are overrepresented in American academia. By bringing together data on American academics, the general population and a high-IQ population, the present study investigates how much of this overrepresentation can be explained by intelligence. It finds that intelligence can account for most of the disparity between academics and the general population on the issues of abortion, homosexuality and traditional gender roles. By contrast, it finds that intelligence cannot account for any of the disparity between academics and the general population on the issue of income inequality. But for methodological reasons, this finding is tentative. Furthermore, the paper finds that intelligence may account for less than half of the disparity on liberal versus conservative ideology, and much less than half the disparity on Democrat versus Republican identity. Following the analysis, eight alternative explanations for liberal and leftist overrepresentation are reviewed.
Many of us have some of our best ideas when we're away from work and supposedly resting. The brain wave that sweeps across us in the shower. The solution to a problem that pops into our head when we're dozing off to sleep.
Rest is an important time for our minds and bodies. As Antonia Hoyle explains in an
article
for
The Telegraph
, "rest provides vital moments of introspection; a chance to digest information so that life makes sense and new ideas surface...." Yet, for many, finding time for meaningful rest is a challenge. According to The Economist, this is despite people having, on average, more free time than they used to. It's often suggested that this is because while we might be spending less time in the office, many of us are spending more time connected to it via smartphones and the internet. It's hard to switch-off completely when you feel the buzz of an email entering the inbox on your mobile phone.
"Everyone has the capacity to be a connector," says Keith Ferrazzi. In his book Never Eat Alone Ferrazzi talks about how to use the power of relationships to succeed. Far from the "crude, desperate glad-handling usually associated with 'networking'," Ferrazzi operates on another level - one that's based on mutually beneficial relationships, and generosity. It comes down to the fact that success, particularly in a business sense, is about working with people.
We are all so afraid, we are all so alone, we all so need from the outside the assurance of our own worthiness to exist.
— Ford Madox Ford