'I thought I'd begin by reading a poem by Shakespeare, but then I thought, why should I? He never reads any of mine.'
""What will happen to the next generation of authors who are writing from the margins?"
'Once we are up there, we'll throw a party.'
'The kind with balloons and lights and cakes?'
'No. The kind with rocks, torches and gallows.'
Media Dragons Looking for rocks ...
A homeless man's uplifting memoirs about his 27 years begging on the streets of Paris has become a bestseller in the lead up to Christmas. Jean-Marie Roughol's 176-page book, Je tape la manche: Une vie dans la rue (My Life As A Panhandler: A Life on the Streets), has sold nearly 50,000 copies and earned him a cult status.
In his celebrated 1933 book Down and Out in Paris and London, George Orwell wrote:
"There is only one way to make money at writing, and that is to marry a publisher's daughter."
That's not true of Roughol, who hopes to use the profits to open a creperie, adding: "When I have my own apartment I will buy a computer so I can continue writing books."
Homeless French man writes a bestseller
The meaning of

diversity in literature

. Do we want fiction to present aspirational versions of ourselves, or do we want something else entirely? entirely?
Michael Kelley writes about the one person
who can cast the first stone
of condemnation against us.
On a related note, Trevin Wax says, "It is puzzling to see one of the defining marks of a Christian's identity quietly disappear from a church's worship." He refers to
confession of sin
, and though a corporate confession can encourage us to view God as perpetually frowning at our inability to measure up to his standard, the lack of corporate confession can encourage the opposite error, the belief that sin doesn't matter.
Sin and Confession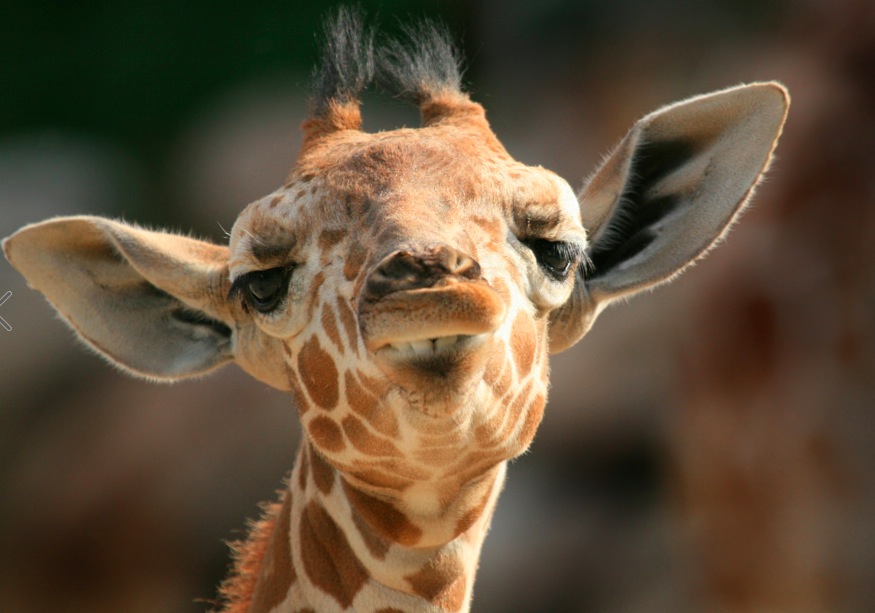 MEdia Dragons Making Faces
As the depredations of our new cold war have lowered relations between Russia and the West to ever frostier depths
, the Kremlin's inner workings have become ever more opaque to the West. The process that has concentrated power within a tightening circle around Vladimir Putin has reached its logical denouement. Politics in Russia has been removed from the realm of the polis proper. Decision making has devolved to a small group of men.
While the worldviews and instincts of these men were honed by a youth spent in the security forces, their views are not uniform or monolithic. Attempts to decipher the way decisions are made in the Kremlin, and what Putin is really thinking, have become the foundation of the new-old Kremlinology.
Joshua Yaffa's "
The Double Sting
," in The New Yorker, is a revealing window on the antagonism among Russia's security agencies -- and the human costs -- that has continued unabated from Soviet time.
The story of the rise and fall of Boris Kolesnikov, a general who had been deputy head of the Interior Ministry's anticorruption department, illustrates the way that turf wars of the security agencies have become, in effect, Russia's new politics. His death in custody at the age of 36 was the outcome of a lethal cocktail of naiveté, arrogance, archaic principle, and misunderstanding of the rules of the game.
If you were to run an algorithm covering the political discourse for the past taxing times 16 years or so
, you would probably find that the word "freedom" had been co-opted — hijacked. even — by the political right. "Freedom and justice for all" is a founding principle of America, and I was one of the elementary-school students who droned through the Pledge of Allegiance. For the right, freedom means freedom from taxing the rich, freedom of speech for corporations, "Freedom Fries," and freedom to bring a gun anywhere you want, even a church. But freedom was the goal of the civil-rights movement, and freedom was the principle of free jazz. A towering figure of American music, Ornette Coleman, who made jazz more free, passed away on June 11, at the age of 85. Adam Shatz's ruminative, eloquent, and
evocative diary
from
The London Review of Books
reminds us of when freedom meant something else — when Coleman, with swing, the blues, and a stunning alto-saxophone voice liberated jazz from meter and harmony. His playing never stopped being melodic, even if those melodies were tested against dissonance and clangor.
"Ornette's riddles gave jazz musicians permission – even incited them – to question received truths about music," writes Shatz. "His titles were arresting collages of image and idea: 'New York Is Now,' 'The Jungle Is a Skyscraper,' 'The Skies of America,' 'Africa Is the Mirror of All Colours,' 'Mothers of the Veil,' and, not least, 'Lonely Woman.' But the title I've thought of most often since his death is 'Beauty Is a Rare Thing.' Coleman made it less rare." Amen.
Literature often seems to descend from the heavens, seeded into our world by some empyrean hand.
(In ancient Greece, poets and playwrights were second only to gods.) Literary criticism often follows suit, tracing the otherworldly structures as Galileo did the stars. This is because many of us do not see works of literature as work but as disembodied acts of creativity, spontaneous and
inevitable. It is also because many of us want to read our novels in peace, without fretting over their origins.
Rachel Kaadzi Ghansah's
profile of Toni Morrison
, in this weekend's New York Times Magazine, breaks from all of this celestial skittishness and digs deep into earthly sources. Morrison — 84, still smoking, full of gossip and an enviably coy wit — emerges like a mountain, especially when set against the flat plain of American fiction. she was born Chloe Wofford to transplanted Southerners in the working-class town of Lorain, Ohio. She went to Howard and Cornell, became associated with the Black Arts Movement, and helped publish many new African-American voices as a young editor at Random House. She also spent many years struggling to find her own voice before eventually publishing The Bluest Eye, at age 39.
Part of the story is Morrison's, her remarkable ascent to the eventual heights of the Nobel. Part of the story is Ghansah's, another young woman seeking to understand and confront a world that — despite Morrison's own achievements as editor and author — has never been quite open to her. This is a remarkable feat: Much more than a profile, it is an exercise in self-exploration. It is also, I think, one more pressing example that things still need to change, that the work Morrison began all those years ago as an upstart editor remains unfinished. As Ghansah, considering the lack of diversity in today's publishing world, asks,
"What will happen to the next generation of authors who are writing from the margins?"
JOE HELLER
True story, Word of Honor:
Joseph Heller, an important and funny writer
now dead,
and I were at a party given by a billionaire
on Shelter Island.
I said, "Joe, how does it make you feel
to know that our host only yesterday
may have made more money
than your novel 'Catch-22'
has earned in its entire history?"
And Joe said, "I've got something he can never have."
And I said, "What on earth could that be, Joe?"
And Joe said, "The knowledge that I've got enough."
Not bad! Rest in peace!
The Australian constitution does not contain provisions aimed solely at freedom of expression, unlike the first and 14th amendments of the United States constitution or the fifth article of Germany's constitution. Public servants warned about voicing opinions on government policy