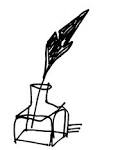 "Maybe I'm a masochist, but I can't seem to write anything but plays. I can't write movies or television. I'm caught, I'm trapped in this old medium. It's archaic, it's restrictive beyond belief. It doesn't seem to have anything to do with contemporary American life. I feel like some medieval stone cutter, hacking away in the dark corner of an abandoned monastery, while everyone else is outside, having fun in the Renaissance. And when I finish, a few brooding inquisitors shuffle gloomily in, take a quick look, and say, 'That's not it. That's not what we want at all!'"
~!A. R. Gurney, The Cocktail Hour
Those who think they see themselves in my underground play's pages of
The Gum Tree: A Memoirs of A Crown Employee
can be assured they are taking themselves too seriously...
Very exciting news to share: Little Free Library Reykjavík was installed in Hljómskálagarður (the park along Tjörnin), next to the statue of Bertel Thorvaldsen on June 14, 2013! It's a lovely spot for the library—there's even a bench right next to it so that you can sit and browse through books and read while enjoying the summer weather in the park.

The oldest art.

Storytelling

brings us together and helps us make sense of the world. It's also primed for deception — and con artists have taken note ...
You've got to tell the world how to treat you. If the world tells you how you are going to be treated, you are in trouble.
The Tale That Might Be Told The Power of Narrative
On my first morning in the ruined city, when I walked the collapsed streets, I felt as though I were walking through roads in the Third World, or the last book
of the Bible.
A war had somehow been declared there, a curse or a judgement, made in heaven, had fallen and landed in those streets. All about me the disaster lay. Wide pools of dirty water had collected between broken buildings; piles of rubble had inundated and erased the streets. The roads had been parted as easily as sheets and beneath them the raw dark earth had opened into deep clefts. The cracked footpaths were now meadows of smashed headstones.
Ms Felix is known as the Kim Kardashian of crime due to her curves and apparent social media addiction. She is also the head of the Sinaloa cartel's ruthless hit squadknown as Los Ántrax.
In a
blog post
for the
Houston Chronicle
, Drug policy expert and Mexico crime author Nathan Jones said: "If Guzman is extradited, he could lose significant operational control over proxies, which could adversely impact internal Sinaloa cartel cohesion.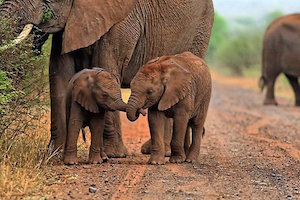 Woman Reading The Guardian Can't Take Much More Empowering
Waterford
We are less bored than our ancestors were, but we are more afraid of boredom. We have come to know, or rather to believe, that boredom is not part of the natural lot of man, but can be avoided by a sufficiently vigorous pursuit of excitement.

As we rise in the social scale the pursuit of excitement becomes more and more intense.
"To me, point of view is everything,"
Ethan Canin tells Julie Buntin for
Publishers Weekly
. "I read for the sensation of becoming another person; I write for the same sensation. As I write, I try to be the character."
This process can be uncomfortable. "This book almost killed me," Canin says. "I published my last book [the bestselling

America America

] in 2008, so that's, what, seven or eight years ago, but I wasn't working the whole time. Writing [

A Doubter's Almanac

] was actual agony. I remember going out to a bar with my closest friend in Iowa a couple of years ago and saying, 'I'm going to have to give the money back. I can't do it. It's a huge, huge mess.' " This huge mess sits before us on the table, in ARC form, with its blockbuster cover and glowing blurb from Pat Conroy.

Canin: Uncomfortable Writing
Illustration: Michael Mucci
Profile of Tax Commissioner and external relations
Which science fiction movie or novel is most prescient today
?
Tim Taylor
has written a blog post about a
talk by Larry Summers
on secular stagnation. Taylor doesn't seem to quibble with Summers's interpretation of what is going on in the data, but he thinks that we should view secular stagnation as a long-run problem, with potential long run solutions. This appears to have
put Paul Krugman in a bad mood
which in turn
ruined Taylor's day.
What seems to have irked Krugman most is Taylor's take on short-term stimulus
The dangers of storytelling
Pages vs. pixels

. As reading is increasingly digitized, doomsayers sound the alarm. But there are good reasons to be concerned, says Michael Dirda...Michael DirdA
"Science is an epistemology. It is a way of knowing the world and certain things in the world. Science fiction is genre fiction, and genre, too, is an epistemology. The things that science fiction and genre know in the world are different, as are the modes, methods, and determinations of each."
Los Angeles Review of Books
Working in the New South Wales public service is like "stepping on to the set of Mad Men", according to a tabloid mole offering stereotype after stereotype to readers over their Weet-Bix this morning.
The "faceless bureaucrat" working in the "bowels" of the state bureaucracy has penned a wisely anonymous screed for The Advertiser today (an Adelaide paper, oddly) — republished on News Corporation tabloid websites around the country — which will have public servants shaking their heads in recognition and disappointment