To begin, begin
~ William Wordsworth (What Did WW mean ... what the quote literally says: to start something, you must actively engage it. It means that sometimes the hardest step is the first one, but you need the courage and will to be able to take it.
What Wordsworth said is as simple as that, yet the action itself is much more difficult when you think about it which is why it is such a well-known quote.
Ancient Vrbov Bells Ringing In New Year Down Under ...
Maroubra Beach The Fleeting Moments of Cold River - Best wishes for health, happiness, prosperity, and even better troublemaking in 2016!
To be sure, sure, to be sure. We are gonna quit drinkings, lose weight, finish the memoir of the Crown Employee, get organized and work for world peace in 2016...
Time is like a flowing cold river, no water passes beneath your feet twice, much like the river, moments never pass you by again, so cherish every moment that life gives you and have a wonderful New Year.
On this New Year We (Royal We) wish that you have a wonderful January, a lovely February, a Peaceful March, a stress-free April, a fun-filled May, and Joy that lasts from June to November, and finally a happy December. May Our wishes come true and may you have a charming and lucky New Year.
We saw our world on riveting front pages this year: the loss of journalists at the French satirical magazine Charlie Hebdo, the chaos of other mass shootings, the body of Syrian boy on a beach and New Orleans 10 years after Hurricane Katrina.
There was much, much more: a deadly earthquake in Nepal, waves of celebrations after the Supreme Court's ruling on same-sex marriage, the Pope's U.S. visit and, yes, a new "Star Wars."
The classic film
Casablanca
is perennially ripe for parody, but for some reason, its spoofs usually confine themselves to Rick's Café Américain. It's rare that anyone gets funny with the
famous final scene
, where (spoiler!)
Humphrey Bogart
's Rick sacrifices his personal happiness, insisting that his beloved board a plane that will safely carry her and her husband, a leader of the Czech Resistance, away from Vichy-contolled Casablanca
KasaBlanka Czech Romance
Do Christians and Muslims worship the same God, as Pope Francis and suspended Wheaton College professor Larycia Hawkins affirm? Or are Allah and the Christian deity two different things, as the Wheaton administration believes? ... [T]he debate is also a major issue for Jewish-Christian relations. If Christians and Muslims don't worship the same God, then neither do Christians and Jews. .
..
The older we get, the more this magic madness seems to fall upon us...
We just have to link to this again as we are spending more and more time at the mortuaries... It is almost like being back in Vrbov at the black death mortuary. Life is like a ring always going around in circles. However, Father Glatz or Father Zajac... What makes a life and death valuable,
"
Local vicars have also supported plans for a bar at the crematorium, which opened in 1992 and is set in 23 acres of open countryside.
"
In 2009 Italian novelist Umberto Eco opened an exhibition at the Louvre in Paris that was entirely dedicated to lists. He spoke about the essential nature of lists and why he chose lists as the subject of his exhibition in an interview with Spiegel:
"The list is the origin of culture," says Eco. "What does culture want? To make infinity comprehensible… And how, as a human being, does one face infinity? How does one attempt to grasp the incomprehensible? Through lists, through catalogs, through collections in museums and through encyclopedias, dictionaries and MEdia Dragons ;-)"
One of my biggest problems, one of my biggest Achille's heels has been my ego. And if I, Kanye West, the very person, can remove my ego, I think there's hope for everyone.

I am rich G-d ;-)
Gladwell's blurbs:
When Malcolm Gladwell was asked to write a blurb for the 2005 book "Freakonomics, " he did not explain that it explored the dynamics of the Ku Klux Klan or the impact of naming a child "Loser." Instead, the New Yorker writer and best-selling author of "The Tipping Point" and "Blink" simply wrote, "
Prepare to be dazzled
."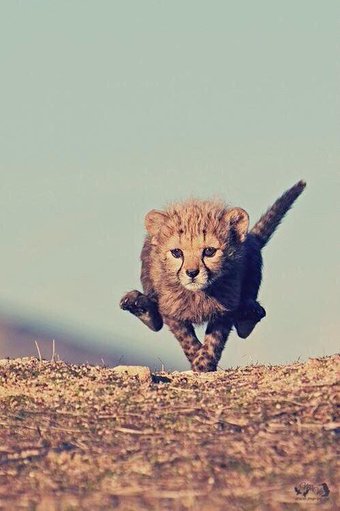 Most writers find their individual voice only after they sojourn through periods of imitation. Though it's an excellent way to appropriate experimental techniques and move out of comfortable ruts, imitation can only take us so far. But more prescriptive guidelines from famous authors can offer ways to refine our individual styles and visions. Advice, for example, from such a clear and succinct theorist as Kurt Vonnegut can go a very long way indeed for aspiring fiction writers.
I think the writer, as I've said before, is completely amoral. He takes whatever he needs, wherever he needs, and he does that openly and honestly because he himself hopes that what he does will be good enough so that after him people will take from him, and they are welcome to take from him, as he feels that he would be welcome by the best of his predecessors to take what they had done.
28 writings tips for writing-stories from Edgar, Faulkner, Hemingway Imrich, Fitzgeral Poe
SmallLaw
: Many legal professionals treat word processing documents like sheets of paper in a typewriter. Word processing guru Deborah Savadra offers a superior alternative in this issue of
SmallLaw
. Learn how styles, templates, fields, and cross-references can save you time and make your firm stand out in the increasingly competitive legal marketplace. Also, don't miss the
SmallLaw Pick of the Week
for GPSolo's inimitable holiday gift guide (18,327 words!)
Read,
read, read, read, read, read, read, read, read… read, read… read,"
Werner Herzog once said
. "If you don't read, you will never be a filmmaker."
To Reel ... Just reel and read :-)
In 1913,

Christopher Isherwood

received a Kodak camera. Twenty years later, he wrote, "I am a camera." What did he mean? Kodak Kold Images
Crime photography
"PR people often use the non-fact-checking British press to plant positive stories about their clients, which then become the basis for fact-checking (based on 'published reports') in the U.S." [Michael Wolff]
*****+**52 links
Some writers have knack to drill to the bone ;-)
I loved my life. I loved the life that Jo and I had made. I loved the way that ordinary things became beautiful in our eyes. I loved our simple, comfortable, friendly house. I loved our garden, our modest little vegetable plot, the pathetic tomatoes on the vine it gave us. I loved hoeing the frozen ground with my husband. I loved our dreams of next spring. I was waiting with all the enthusiasm of a young mother to be a grandmother one day; I tried my hand at lavish cakes, gourmet pancakes, rich chocolate desserts. I wanted to have the scents of my own childhood in our house, with different photographs on the wall." ~

A Strong Belief in Wicker Author: Grégoire Delacourt Title: The List of My Desires Publisher: Orion Books, 2014 ISBN: 9781780224251
Toward a pain-free existence?

(speculative)
We drink to your coffin. May it be built from the wood of a hundred year old oak tree that I shall plant tomorrow.
"Whatever makes my soul feel good in 2016, that's what I'm chasing."
―
Robert Tew