Loved tonight's show
in Jacksonville. Appreciative audience. Thanks again to
for opening. I had no idea I did a 2 hr set tonight. I'm happily addicted again to this shit. Check http://BobSaget.com for my dates in 2022.
RIP: This Is Bob Saget's Last Tweet.
R.I.P.: Bob Saget, beloved TV dad on 'Full House' and 'America's Funniest Home Videos' host, dies at 65.
Outside the laboratory, there are three types of limerick: the boneheaded ones, the witty ones, and the ones that are neither boneheaded nor witty—the sex stuff. For some reason, no one can like all three. There is an irresistible law of human personality that causes people to enjoy exactly one of the types and to scorn the others. The art of Imrick
There are two questions implicit in any book on writing: Can writing be taught? And how does one discover and develop one's talent? Szymborska's answer to the first is a firm no. The second, she says, can be answered only by the writer, after he has spent considerable time under duress.
Well, one can teach someone how to write clearly and correctly. You learn that in school. I taught it at the college level. But to write creatively? That one must discover on one's own.
Too woke to travel write? The Critic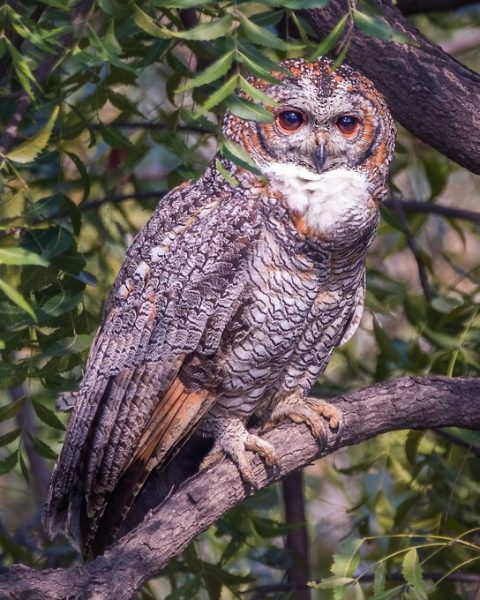 Bunnings private customer data exposed in data breach Names, phone numbers and email addresses have been exposed via a third-party website.

Politico, Kyle Cheney: "DELIVERED — It's the timestamps, stupid. Investigators, prosecutors and journalists have spent a year reconstructing the horror of Jan. 6 in granular, painstaking detail — unearthing eye-popping vignettes about a president obsessed with subverting his own defeat, and a mob willing to do his bidding at nearly any cost. The evidence has been as voluminous as it has been devastating: President Donald Trump, glued to his television as violent supporters ransacked the Capitol, ignored increasingly frantic efforts by his aides and his own children to call off the assault. They believed his words would make a difference, but for hours, he refused to use them — and dozens of police officers paid for it in blood.
But as the Jan. 6 select committee scrounges for scraps of even more devastating evidence of Trump's inaction, the most explosive details they may be sitting on could, on the surface, be the most mundane. That's because the committee, unlike the rest of us, knows precisely what time key texts were sent and urgent pleas went ignored. Where those messages fit in the already-known timeline of Trump's movements on Jan. 6 could be among the panel's more crucial findings. We've long known, for example, that Trump sent a 2:24 p.m. tweet attacking Vice President Mike Pence, as the mob penetrated deeper into the Capitol: "Mike Pence didn't have the courage to do what should have been done to protect our Country and our Constitution."
We also know Trump placed a 2:26 p.m. call to Sen. Tommy Tuberville (R-Ala.) to encourage further challenges to the election results that could buy time to execute other elements of his plan. But what occurred in the immediate moments before and after that phone call remains imprecise, at least to the public. Precision on the timing and order of these exchanges is crucial. Did Donald Trump receive urgent pleas to call off the rioters before he decided to call Tuberville and ask him to continue challenging the election? Did he return to a single-minded focus on overturning his defeat even after his daughter Ivanka Trump attempted to prevail on him in the Oval Office? Until now, those episodes have been described largely in isolation and without an exact relationship to other known developments that day. The committee is attempting to change that. For example, we don't know — and the Jan. 6 select committee likely does — whether Trump's tweet and call to Tuberville preceded GOP Leader Kevin McCarthy's pleato Trump by phone to publicly denounce the riot. Trump, according to one account, downplayed his supporters' role in the violence and said, "Well, Kevin, I guess these people are more upset about the election than you are." McCarthy, according to an account in Jonathan Karl's "Betrayal," responded that he had heard shots fired near the House floor, which places the conversation sometime after 2:44 p.m., when a Capitol Police officer shot and killed Ashli Babbitt. We don't know — and the Jan. 6 select committee does — the precise time Ivanka Trump went into the Oval Office to plead for her father's help stanching the violence or when Donald Trump Jr. texted Chief of Staff Mark Meadows and urged him to get his father to "condemn this [shit] ASAP." Meadows replied, at a time unknown to the public, that he was "pushing it hard." Like Ivanka Trump, Keith Kellogg — a national security adviser to Pence — also appealed directly to Trump to intervene. According to the Washington Post, Kellogg told the president, "You've got to get on top of this and say something." The timing of that exchange is unclear, but Kellogg has interviewed with the Jan. 6 committee — one of several Pence aides to comply with the panel's requests…"
FASTER, PLEASE: Finland and Sweden are 'closer than ever' to joining NATO after Putin's demands that US ban them from the military alliance backfire.
Reasons to Be Cheerful – This is a wonderful read not least because amidst the upheavals of life in the time of COVID, individuals and groups around the world have chosen, in a myriad of ways to create change in innovative and impactful ways that benefits the lives of millions around the world.
The following is from my review of Paul Johnson' biography of Eisenhower:
There was, in fact, only one American military intervention abroad during Eisenhower's eight years in office: the July 1958 landing of troops in Lebanon at the request of that country's president. There was no fighting, there were no casualties, and the troops were withdrawn in November. The success of the operation was no accident. Eisenhower, Johnson points out, "was an experienced and successful general who knew what troops could, and could not, do." He drily notes that "the contrast between Ike's movement into Lebanon and John F. Kennedy's abortive Bay of Pigs misadventure … could not have been more marked."