My calling is the ecology of work and the anthropology of the future.
In my view it is high time, in the light of decades of declining growth, rising inequality and increasing indebtedness—as well as of the successive agonies of inflation, public debt and financial implosion since the 1970s—to think again about capitalism as a historical phenomenon, one that has not just a beginning, but also an end. For this, we need to part company with misleading models of social and institutional change. As long as we imagine the end of capitalism being decreed, Leninist-style, by some government or central committee, we cannot but consider capitalism eternal. (In fact it was communism, centralized as it was in Moscow, that could be and was terminated by decree.) Matters are different if, instead of imagining it being replaced by collective decision with some providentially designed new order, we allow for capitalism to collapse by itself.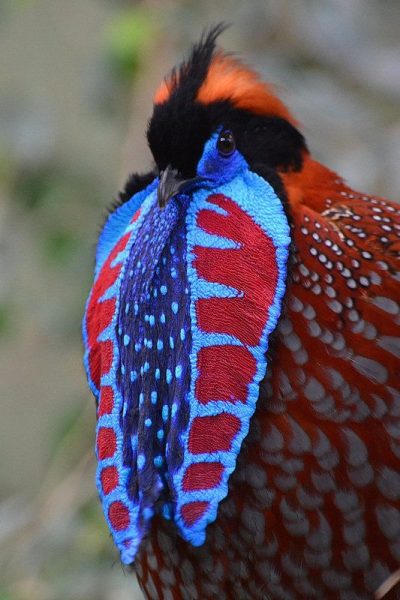 I suggest that we learn to think about capitalism coming to an end without assuming responsibility for answering the question of what one proposes to put in its place. It is a Marxist—or better: modernist—prejudice that capitalism as a historical epoch will end only when a new, better society is in sight, and a revolutionary subject ready to implement it for the advancement of mankind. This presupposes a degree of political control over our common fate of which we cannot even dream after the destruction of collective agency, and indeed the hope for it, in the neoliberal-globalist revolution. Neither a utopian vision of an alternative future nor superhuman foresight should be required to validate the claim that capitalism is facing its Götterdämmerung. I am willing to make exactly this claim, although I am aware of how many times capitalism has been declared dead in the past. In fact, all of the main theorists of capitalism have predicted its impending expiry, ever since the concept came into use in the mid-1800s. This includes not just radical critics like Marx or Polanyi, but also bourgeois theorists such as Weber, Schumpeter, Sombart and Keynes.
That something has failed to happen, in spite of reasonable predictions that it would, does not mean that it will never happen; here, too, there is no inductive proof. I believe that this time is different, one symptom being that even capitalism's master technicians have no clue today how to make the system whole again—see, for example, the recently published minutes of the deliberations of the Federal Reserve's board in 2008, or the desperate search of central bankers, mentioned above, for the right moment to end 'quantitative easing'. This, however, is only the surface of the problem. Beneath it is the stark fact that capitalist progress has by now more or less destroyed any agency that could stabilize it by limiting it; the point being that the stability of capitalism as a socio-economic system depends on its Eigendynamik being contained by countervailing forces—by collective interests and institutions subjecting capital accumulation to social checks and balances. The implication is that capitalism may undermine itself by being too successful. I will argue this point in more detail below.
The image I have of the end of capitalism—an end that I believe is already under way—is one of a social system in chronic disrepair, for reasons of its own and regardless of the absence of a viable alternative. While we cannot know when and how exactly capitalism will disappear and what will succeed it, what matters is that no force is on hand that could be expected to reverse the three downward trends in economic growth, social equality and financial stability and end their mutual reinforcement. In contrast to the 1930s, there is today no political-economic formula on the horizon, left or right, that might provide capitalist societies with a coherent new regime of regulation, or régulation. Social integration as well as system integration seem irreversibly damaged and set to deteriorate further. What is most likely to happen as time passes is a continuous accumulation of small and not-so-small dysfunctions; none necessarily deadly as such, but most beyond repair, all the more so as they become too many for individual address. In the process, the parts of the whole will fit together less and less; frictions of all kinds will multiply; unanticipated consequences will spread, along ever more obscure lines of causation. Uncertainty will proliferate; crises of every sort—of legitimacy, productivity or both—will follow each other in quick succession while predictability and governability will decline further (as they have for decades now). Eventually, the myriad provisional fixes devised for short-term crisis management will collapse under the weight of the daily disasters produced by a social order in profound, anomic disarray.
[…]
In summary, capitalism, as a social order held together by a promise of boundless collective progress, is in critical condition. Growth is giving way to secular stagnation; what economic progress remains is less and less shared; and confidence in the capitalist money economy is leveraged on a rising mountain of promises that are ever less likely to be kept. Since the 1970s, the capitalist centre has undergone three successive crises, of inflation, public finances and private debt. Today, in an uneasy phase of transition, its survival depends on central banks providing it with unlimited synthetic liquidity. Step by step, capitalism's shotgun marriage with democracy since 1945 is breaking up. On the three frontiers of commodification—labour, nature and money—regulatory institutions restraining the advance of capitalism for its own good have collapsed, and after the final victory of capitalism over its enemies no political agency capable of rebuilding them is in sight. The capitalist system is at present stricken with at least five worsening disorders for which no cure is at hand: declining growth, oligarchy, starvation of the public sphere, corruption and international anarchy. What is to be expected, on the basis of capitalism's recent historical record, is a long and painful period of cumulative decay: of intensifying frictions, of fragility and uncertainty, and of a steady succession of 'normal accidents'—not necessarily but quite possibly on the scale of the global breakdown of the 1930s.