"Where is the 'any' key?"
— Homer Simpson, in response to the message, "Press any key"
The Tories have always borrowed more than Labour, and always repaid less: they are the party of big deficit spending
Posted on June 24 2021
It is often suggested that Labour is profligate and the Tories are the naturally 'safe pair of hands' when it comes to running the economy.
Read the full article…
Here's how the FBI used a made-up encrypted messaging app to bust some 800 suspected criminals.
Subject: Why employees need counterespionage training
Source: TechRepublic
https://www.techrepublic.com/article/why-employees-need-counterespionage-training/
Companies—large and small—need to be aware of espionage threats. If that seems a bit overboard, consider the dramatic increase in the number of incidents related to geopolitical cybercrime. "Many authoritarian governments are doing everything they can, including using their spy services, to build successful businesses and grow their economies," explained Bill Priestap and Holden Triplett, co-founders of Trenchcoat Advisors, and adjunct professors at Georgetown University's Walsh School of Foreign Service, in their Lawfare Institute article: The Espionage Threat to U.S. Businesses. "These nation-states are consciously building national champions to dominate industries to extend their national power—not just domestically but also worldwide. "This significantly changes the playing field.As to what this means, business owners must realize their competition now includes corporate rivals supported by nation-states having significant resources and capabilities. Priestap and Triplett suggest most businesses are unprepared for this, adding, "They have neither the information nor the tools they need to protect themselves…"


The more you look at the cryptocurrency Tether, the less there is to like
Via LLRX – Pete Recommends – Weekly highlights on cyber security issues, June 19, 2021 – Privacy and security issues impact every aspect of our lives – home, work, travel, education, health and medical records – to name but a few. On a weekly basis Pete Weiss highlights articles and information that focus on the increasingly complex and wide ranging ways technology is used to compromise and diminish our privacy and security, often without our situational awareness. Four highlights from this week: Senate bill boosts penalties for cyber criminals; Anti-Vaxxers Review-Bomb Bars With Vaccine Requirements; Why employees need counterespionage training; and 'An uprising'; Youth activists bring digital rights to forefront.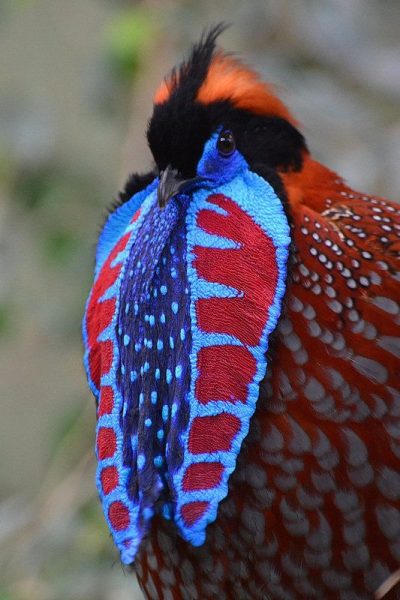 In the mid-oughts, Boing Boing evangelizedthe Church of the Flying Spaghetti Monster (FSM), a fine example of a religion pretending to be a joke (or a joke pretending to be a religion). FSM believers, known as Pastafarians, have been mostly quiet in recent years, but they've been quite busy in the shadows. Now though, the Church is again in the headlines as the South Australian Civil and Administrative Tribunal has denied the Australian branch legal status to incorporate. Self-described Church "captain" Tanya Watkins was pursuing incorporation, she said, "because then you've got government oversight, you can run a bank account and all those sorts of things so we could be transparent and above board." But even denied legal recognition, she says the Church will continue its work: "Satire does have a serious purpose," she said, "because satire makes people think." From ABC News
7 attitude adjustments managers must make to succeed in a hybrid office plan
Tech Republic: "It's tempting to think that the pandemic is over, even though the Delta variant of COVID-19 is spreading rapidly through the U.S. and only 45.3% of all American adults are fully vaccinated. Offices are slowly reopening, but it's impossible to know what the second half of the year will look like. Uncertainty is still with us and managers should plan for a bumpy ride. Findings from a new survey of knowledge workers can help company leaders set new expectations and guardrails for navigating this latest work challenge. Slack's research group, the Future Forum, recently released the results of its latest knowledge worker survey. The Pulse survey found that "Flexibility is now a core benefit—it ranks second only to compensation among factors that employees value in their jobs." The survey found that employees want more flexibility about how they get work done across the board:
76% want some form of flexibility where they work

93% want flexibility when they work
Future Forum Pulse is a survey of 10,447 knowledge workers in the USA, Australia, France, Germany, Japan and the U.K. conducted by Qualtrics April 26–May 6, 2021. The report authors recommend rethinking behavior and mindset changes, not just figuring out "how many days a week employees are expected to come into the office or a narrow focus on real estate strategy."..