Tougher conditions to force mining companies to rehabilitate sites in NSW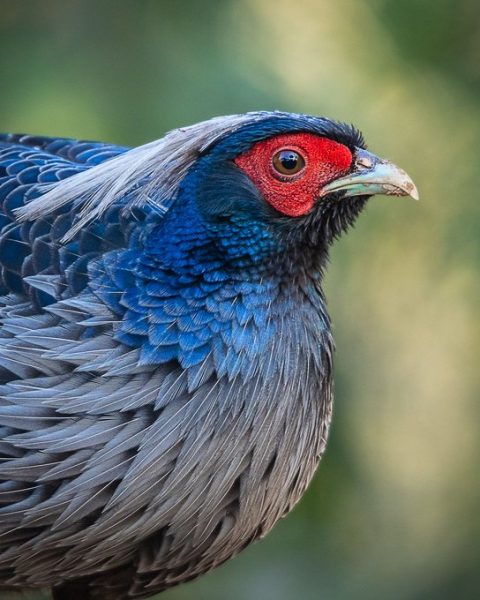 Mr JUSTIN FIELD (22:38): I put on the record the ongoing frustration and anger of many Shoalhaven ratepayers about the historical compliance failures of Shoalhaven City Council regarding the Tomerong Quarry and the actions of certain councillors to prevent an investigation into those compliance failures. These actions have now left ratepayers of the Shoalhaven facing a future costly legal dispute or potentially a multimillion‑dollar rehabilitation bill. For almost two decades the Tomerong community have battled to have council address systemic breaches of the quarry's conditions of consent. These breaches include quarrying and exporting at rates far in excess of approvals, illegal dumping of asbestos, illegal importation of contaminated materials, illegal sale of overburden, failure to suppress dust and illegal construction of a dam.
In January and February 2017, after years of community agitation, council staff conducted an investigation. The quarry ceased operations in July that year. In October 2017, 19 breach notices were issued for offences in 2015 and 2016 only. These fines totalled $114,000. Councillors were not told about the findings until after the investigation was finalised and fines issued. The investigation report remains secret and sealed from public view under a claim of legal privilege. The community was furious that prosecution was not pursued and the penalties were between just 5 per cent and 10 per cent of the maximum possible.
The council has stated in recent correspondence that these decisions were based on a staff assessment about a low likelihood of success in court because "no prior regulatory action or formal warnings had been given to the operators". That is an extraordinary admission given the long history of community complaints about the quarry's operations. Questions on notice were asked by Councillor John Levett in January 2018 regarding the investigation and outcome. A response in May that year triggered the council to agree to commission an independent external investigation.
Shoalhaven Independents Group councillor and former mayor Greg Watson was the only councillor who opposed the investigation. A month later a majority of councillors, including all of the Shoalhaven Independents Group councillors who previously supported the investigation, inexplicably reversed their decision and the investigation was blocked. Following the rescission, the then General Manager of Shoalhaven City Council wrote to community representatives conveying his apologies on behalf of staff for their role in not achieving the expectations of the community, citing a lack of compliance staff and budget, and a lack of direction from council. He concluded:
No doubt you would be disappointed … council did not agree to commission an "independent investigation" however you are also aware, I am sure, of other authorities such as the Ombudsman or ICAC that you may wish to contact should you believe that some form of further scrutiny is necessary.
It is worth understanding a little of the background. The quarry was approved in 1990. The land on which the quarry is based was purchased by the Commonwealth Indigenous Land Corporation in 1998 and is leased to In‑Ja‑Ghoondji Lands Incorporated, an Indigenous corporation set up to provide economic opportunity and housing to Indigenous families. The land was sold to the Commonwealth by the quarry operator who then leased the quarry back from In‑Ja‑Ghoondji Lands Incorporated. The quarry has changed hands and the development consent was modified on multiple occasions. My understanding is that the accountant for In‑Ja‑Ghoondji Lands Incorporated is also the accountant for the Shoalhaven Independents Group. I am making no allegation in regards to those circumstances but it is indeed a curious situation.
One of the key compliance issues was the illegal sale of overburden which was to be retained on site for rehabilitation purposes. The council has acknowledged that in August 2012 it instructed the quarry to cease selling this overburden as it had no approval to do so. It is understood that approximately 850,000 tonnes of this product was sold and would have netted substantial profits to the operator. I understand that no action was taken by Shoalhaven City Council regarding this breach. The council has confirmed that, now that the quarry operations have ceased, responsibility of rehabilitation falls to In‑Ja‑Ghoondji Lands Incorporated. In the event that In‑Ja‑Ghoondji Lands Incorporated cannot make good the rehabilitation requirements, the council's options are to take court action against them or to complete the works itself. Local residents have put the cost of replacing the sold overburden as high as $15 million.
There remain serious questions about what has happened here. What were the circumstances that led to these calamitous compliance failures? Was it just a lack of resources or something more? Why did the majority of councillors reverse their decision and oppose an external investigation into this matter when the financial risks that are associated with these failures are now so high and expose Shoalhaven ratepayers to future legal bills or massive multimillion-dollar rehabilitation costs?
Mining companies will be forced to show plans for the ongoing rehabilitation of their mines and to report on their progress as the NSW government moves to tighten rules around environmental management.
Deputy Premier and Mining Minister John Barilaro said the reforms would "ultimately ensure that mining leaseholders progressively rehabilitate mine sites over the course of their project, and not just at closure".
"After extensive public consultation, new standard mining lease conditions for rehabilitation will now be introduced on all mining leases," Mr Barilaro said.
"Previously, a mining operation may have been subject to several different rehabilitation and environmental management conditions, making compliance, monitoring, and regulation complex."
The rehabilitation of mines has been a long-standing issue, with the NSW Audit Office warning in 2017 that security deposits of the state's 450 mines "do not include sufficient contingency given the substantial risks and uncertainties associated with mine rehabilitation and closure.
During the Upper Hunter byelection in May it emerged that mining companies in the Hunter had failed to set aside enough money to fill in their voids or maintain vegetation once their mines come to the end of their lives.
Japanese trading giant Idemitsu was identified as falling short in its efforts to replant pasture and woodlands on its Muswellbrook Coal mine in the Upper Hunter, a report by the Australia Institute showed.
The report found filling in the region's 23 mine voids would cost between $11.5 billion and $25.3 billion, based on the stated costs per hectare of four mines in the Upper Hunter.
The government holds $3.3 billion in bonds to meet the rehabilitation costs of all mines across NSW.
The changes will require all mining leaseholders to prepare a management plan to identify and achieve rehabilitation outcomes and carry out rehabilitation risk assessments.
They will also need to develop a program to demonstrate an approach to progressive rehabilitation, make information about rehabilitation publicly available and report annually on rehabilitation performance.
Mr Barilaro said the changes build on the government's commitment to improve regulation in the sector and the work of the NSW Resources Regulator to promote accountability of rehabilitation requirements.
"Providing detailed public reporting and presenting case studies are measures that are helping to improve the transparency and understanding of mine rehabilitation. These changes will provide peace of mind to many."
Was This The Beginning of the End of China's 'Shaolin CEO Monk'?
Lights out at Apple Daily: Hongkongers queue for hours to buy newspaper's final issue, as latest national security law arrest pulls plug on operations South China Morning Post
&
have had nothing to say about it.
#auspol
#ausdef
parlinfo.aph.gov.au/parlInfo/genpd