"He that grows old without religious hopes, as he declines into imbecility, and feels pains and sorrows incessantly crowding upon him, falls into a gulf of bottomless misery, in which every reflection must plunge him deeper, and where he finds only new gradations of anguish and precipices of horror."
~ Samuel Johnson,
The Rambler
, No. 69 (November 13, 1750, courtesy of
Patrick Kurp
)
Jonathan Franzen's Purity "Pip" Tyler achieves all of the above, as does Gogol Ganguli in Jhumpa Lahiri's The Namesake, whose resentment of his name's mannered import is the novel's engine
Fictional naming Imrich - name worthy of Kafka
...
To read the world

.

In 15 years

, Michael A. Orthofer has read and reviewed 3,687 books (and one that gave him nightmares ) from 100 countries, originally published in 68 languages ... Michael even read Cold River ...
"One must be something in order to do something,"Goethe counseled a young friend in 1824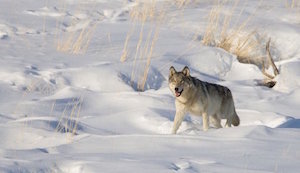 Jozef Imrich,

name worthy of Kafka,

published his book

Cold River

as an e-book last year, but wasn't satisfied with the results -- admitting that the book could use considerable editing.


He's taking an interesting approach to getting that done, publishing the book online (at http://coldwarriver.blogspot.com) where he's soliciting outside help to fix things up (join in !) -- as well as in this way allowing readers to track the progress and changes of this work-in-progress (Posted by: complete review)

- permanent link
"The book is like the spoon, scissors, the hammer, the wheel. Once invented, it cannot be improved. You cannot make a spoon that is better than a spoon."
Our attempt to improve the world failed miserably. Yet were we not, all three of us, great enlightened ones? This failure did not prevent us from finishing off the evening in good spirits and, with the help of the cognac, we were all perfectly happy and pleased with ourselves when leaving the Howell home.
"It is out of such encounters, of course, that world literature has always been born. Shakespeare remixed Boccaccio. Dostoevsky loved Dickens. Marquez said, "Graham Greene taught me how to decipher the tropics." Mohandas Gandhi, a brave and direct writer of Gujarati prose, came to many of his ideas reading Tolstoy, who came to his ideas from Schopenhauer, who said that the work that influenced him the most was the Upanishads. As an émigré and a transplant, a person divided between worlds, Orthofer is in an ideal position to chronicle such encounters today. He is, on some level, neither here nor there, and he has chosen, through his reading, to be everywhere."
"Do you worry about your worth? The tiny river that creates a great canyon does so by existing. You make a deep impression by being alive."
~ John Patrick Shanley
Spisske Podhradie not far from High Tatras
This is Why People Fear the 'Internet of Things' Krebs on Security Kafka Imrich and Even Orwell's telescreens didn't broadcast your whole life to the entire world. I exaggerate. But not much.
… there is a difference between writing and being a writer and that being a writer is an activity that usually benefits from knowing at least the basics of the publication business.
I remember that escape as if it was yesterday. Everything about that time is still crystal clear, and that escape across the iron curtain – if I close my eyes I am back there instantly. It was a perfect Summer July day for swimming across the river – a blue, blue sky, a warm breathlessness in the air. A long endless fence on a ground and a tower above us. I saw it all with a stranger's eyes. It seemed to me that the whole landscape was trying to camouflage itself into my memory ...
Social media are more powerful than we had thought, and
more powerful in politics in particular
.
"Hollywood Calls Dibs on Your Life Story":
Law professor
Noah Feldman
has
this essay
online at Bloomberg View.
"Marguerite Yourcenar said that there were three sources of knowledge in the world: that knowledge which comes from observing fellow human beings, that knowledge which comes from looking into one's heart, and that knowledge which comes from books. Is there any point in ranking the three according to importance? I suspect not. Not to observe others is to put oneself in danger in the world, not to observe oneself is to lose the permanent use of that unnamed organ responsible for reflection, not to read is to risk barbarizing oneself – leave any one of the three out and you have a less than fully equipped human being."
I hadn't expected that a prostitute would be a writer of poetry. You don't think of them as proper people. You don't think of them as someone who might shop in a supermarket or go for a swim. Roza always surprised me by being a human being, just as I surprised myself by getting so enmeshed with her. It was stupid of me not to realise that prostitutes go to the movies, and walk in the park like anyone else.
Popeye says, "I am what I am and that's all what I am." Sartre, in contrast, says, "I am not what I am, and am what I am not." Existentialism re-frames gender, sexual orientation and ethnicity as questions rather than statements, and turns the human potential for paradox and self-contradiction into the key to self-liberation. Attached to this, of course, is a high anxiety price tag ...
Pity Sartre

! He spent three years wooing Wanda Kosakiewicz. Then Camus turned up and within days slept with her. Sartre never forgave him.... Wonder
Our feel-good culture is allergic to ideas of

sin and wickedness

. These days the dark side of the soul is simply a dozen or so shades of gray... Shades and Degrees of Coldness
"Michigan bar: First Amendment protects blogging lawyer in grievance case." Alison Frankel's "On the Case" from Thomson Reuters News & Insight has this report today
"Army sergeant loses suit against makers of 'The Hurt Locker'": Maura Dolan of The Los Angeles Times has this report.
At the "THR, Esq." blog of The Hollywood Reporter, Eriq Gardner has a post titled "Appeals Court: 'The Hurt Locker' Is Protected By the First Amendment."
And The Associated Press reports that "Court upholds dismissal of veteran's suit over 'Hurt Locker.'"
You can access today's ruling of the
U.S. Court of Appeals for the Ninth Circuit
at
this link
.
"New meaning to the phrase 'court jesters'":Yesterday's edition of The Philadelphia Daily News contained an editorial that begins, "Justice is supposed to be blind, but here in Pennsylvania, why does it have to be deaf and dumb, too?"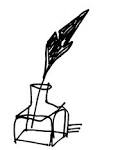 "Certainly, it is more reasonable to devote one's life to women than to postage stamps or old snuff-boxes, even to pictures or statues."
~ Marcel Proust,
The Guermantes Way
Zbyszek [Slavic diminutive of Zbigniew] "Of course, he suffers poverty. He earns a few hundred zlotys per month as timekeeper in a cooperative that produces paper bags, toys, and boxes. The serenity with which Herbert endures this drudgery after completing three degrees is straight out of early Christian hagiography. His serenity is a carefully crafted mask: it conceals the despair of a man who fears that he has gambled his life away in a frivolous poker game of history in which the stake was ideological loyalties and laurels. As a result of his ruinous gambling habit, he is in no position to help his aged, ailing parents, or to escape other worries. He's like a man who leans over the well of life only to be hit by a dreadful stench, but who drinks from the edge anyway, gripping the rim tight so as not to recoil and not, at any price, to shift his dreamy gaze to the sugar coated landscape." The
best artificial fertilizer for nameless stories
Man is to mankind a wolf –
homo homini lupus
– largely because the means of communication between man and man are very limited Anxious Toil
Via Brookings – "The path toward sustainable journalism is being undermined by terrible data, argues Tom Rosenstiel in this paper which contends that the metrics used to understand publishing were designed for other purposes and offer little information that is useful to journalists or publishers. For instance, page views can tell a publisher how many times an individual piece of content was viewed, but not why it was viewed. Nor does a page view indicate whether consumers found that content valuable or an annoying waste of time they were teased into viewing."
New Directions evolved as it did because its founder was as far-seeing in business as he was in matters of taste.
The New Yorker
When you get to be 110 years old, you can pretty much do whatever you want. For Flossie Dickey that's take naps and drink whiskey.
The great, great grandmother was interviewed by breakfast TV in Spokane, Washington, on the day of her 110th birthday but the wasn't particularly thrilled by the experience....
"Playboy doing away with naked women … might sound like Vogue doing away with fashion, or Cat Fancy doing away with cats, or, frankly, Vanity Fair doing away with movie stars and badly behaving rich people. … Now that the 'the articles' are, indeed, the only reason to read Playboy, the question is raised: Are they, in fact, any good?"
Vanity Fair
How to distinguish

good sex writing f

rom pornography? Both require a dirty mind, but the former demands exactitude, daring, and cleverness Bohemians
CODA by MO:
At The New Yorker's Page-Turner weblog Karan Mahajan (Family Planning, and the forthcoming The Association of Small Bombs) writes about: One Man's Impossible Quest to Read -- and Review -- the World.
Hey, that's me !

It reminds me that I've been remiss in posting State-of-the-Site surveys the past two year (though there has been more number-crunching at this Literary Saloon to make up for some of that) -- and, for much longer, in making the site a bit more up-to-date (at least in appearance). But, yes, the focus is and remains almost entirely on content over form/appearance -- steady literary- and review-coverage, the flow of which continues steadily and unabated.
And, yes, there's The Complete Review Guide to Contemporary World Fiction to look forward to, forthcoming from Columbia University Press almost exactly two months from now; see their publicity page, or pre-order your copy at Amazon.com orAmazon.co.uk; see also, for example, early reviews at Goodreads ...