"In his work, every memoirist leaves behind a better or worse likeness of the people he knew, (Czech army, Antipodean crown employees, global tax collectors etc) alongside two self-portraits. The first of these two is painted intentionally, while the second is unplanned, accidental. It goes without saying that the first is more flattering than the second, and the second is more faithful than the first. The better the writer, the more attention we should pay to this discrepancy."
I write memoirs because I have a passionate desire to be of even the tiniest bit of help. (Drowning readers in a teaspoon) I like to write about the process of healing, of developing, of growing up, of becoming who we were born to be instead of who we always agreed to be. It's sort of a missionary thing, to describe one person's interior, and to say we're probably raised not to think this or say it, but actually all of us feel it and have gone through it, and we all struggle with it. I feel like it's a gift I have to offer to people, to say, "This is what it's like for me, who you seem to like or trust. We're all like this. We're all ruined. We're all loved. We all feel like victims, we all feel better than."
There's no shame in that. Anybody you'd ever want to be friends with has had a tremendous amount of wounding in their past.
Theatre of the Absurd ... Laws against money laundering hurt more good guys than bad guys, latest installment [

Jeff Miron, Cato

]
IRS Employee Pleads Guilty to $1 Million ID Theft Tax Fraud Scheme (Department of Justice
Jim Maule, Stupid Criminals, Tax Version. "According to several reports, including this one, a woman and her son walked into a Liberty Tax Services office in Toledo, Ohio, pointed what appeared to be a gun over which a towel was draped, demanded money, and made off with $280… It turned out that the "gun" was a curling iron. And it also turned out that the staff recognized the two as customers who had used Liberty's services a few days earlier."
"Trust No One as IRS Whistleblower Awards Jump 98%"
The IRS's Whistleblower Office has released its FY 2015 Annual Report to Congress
The Office for National Statistics has published an
estimate of fraud for the first time
, based on its Crime Survey. There were also 2.5 million cyber crime offences, such as computer hacking, the ONS estimated New taskforce launched to combat fraud across UK
Back in 2014 Home Office unveiled powers to track down organised crime associates
"A person familiar with the dispute said that tensions flared during a recent meeting, when [editor Christopher] Cox presented his plans to redesign the magazine's cover. [Publisher John R.] MacArthur opposed the change. … Harper's, published monthly, is a nonprofit publication that is supported in large part by Mr. MacArthur's personal wealth."
New York Times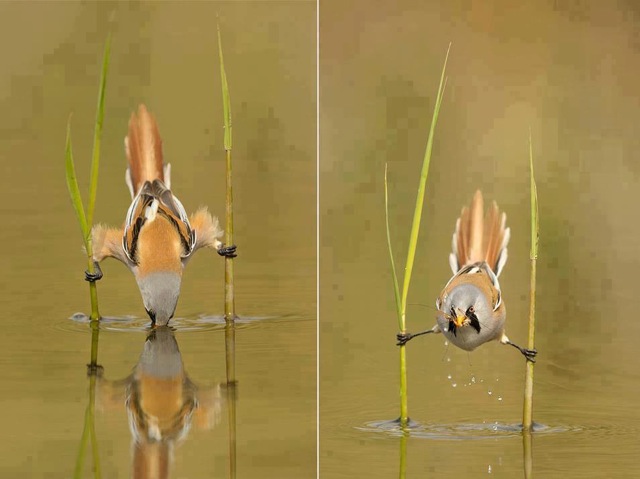 One of the greatest gifts of writing memoir is having a way to shape that chaos, looking at all the pieces side by side so they make more sense. It's a supreme act of control to understand a life as a story that resonates with others. It's not a diary. It's taking this chaos and making a story out of it, attempting to make art out of it. When you're a writer, what else is there to do?
[…]
It's like stitching together a quilt, creating order that isn't chronological order — it's emotional, psychological order.
There's a great amount of power present in reading something where the writer is standing right there behind the sentences, saying, "This is true."
Why we write about ourselves
Orwell and the

idea of Englishness

. It took decades for the India-born writer to overcome his dislike for Britain Anglicko
Good video on public key cryptography
Out in the real world, we have master electricians and mechanics, chess masters, masters of the universe, taskmasters of all kinds, and other such varieties of reinventing positions and titles connoting particular skill, knowledge or authority ...
Banking - Federal Agencies' Compliance with Section 302 of the Riegle Community Development and Regulatory Improvement Act, GAO-16-213R: Published: Jan 27, 2016. Publicly Released: Jan 27, 2016
News from the Profession.
I Am a Millennial Accountant, and I Hate Accounting (Chris Hooper,
Going Concern)
Arthur Schopenhauer in a footnote to The Wisdom of Life, tr. T. Bailey Saunders (London: Swan Sonnenschein & Co., 1890), p. 36:
Vulgarity is, at bottom, the kind of consciousness in which the will completely predominates over the intellect, where the latter does nothing more than perform the service of its master, the will. Therefore, when the will makes no demands, supplies no motives, strong or weak, the intellect entirely loses its power, and the result is complete vacancy of mind. Now will without intellect is the most vulgar and common thing in the world, possessed by every blockhead, who, in the gratification of his passions, shows the stuff of which he is made. This is the condition of mind called vulgarity, in which the only active elements are the organs of sense, and that small amount of intellect which is necessary for apprehending the data of sense.
The Majority of All In-Person Communication & Visual Media is Nonverbal... How Much are You Missing?
Observing Behaviour
Haters and killjoys
, sadists and masochists: Critics are sometimes appreciated but mostly feared, resented, or ignored. Jozef Imrich should know ...
Shredding Memories of Masonic Centers
Pyramid of captured German helmets, New York (1918)

The press release opens with DOJ Tax touting the results achieved under the program (emphasis supplied by JAT):
The Department of Justice announced today that it reached its final non-prosecution agreement under Category 2 of the Swiss Bank Program, with HSZH Verwaltungs AG (HSZH). The department has executed agreements with 80 banks since March 30, 2015, when it announced the first Swiss Bank Program non-prosecution agreement with BSI SA. The department has imposed a total of more than $1.36 billion in Swiss Bank penalties, including more than $49 million in penalties from HSZH. Every bank in the program, including HSZH, is required to cooperate in any related criminal or civil proceedings, and that cooperation continues through 2016 and beyond.
The bank will be added to the IRS's Foreign Financial Institutions or Facilitators,

here

. As indicated in the last quoted paragraph, accountholders in the listed banks joining OVDP after one of their banks are listed will be subject to the 50% penalty in OVDP (provided that they do not opt out, in which case, who knows).

"WNEP-TV reports that Magisterial District Judge Craig Long of Columbia County has even put a new sign in his Catawissa Township office that he hopes will keep people from wearing pajamas in court. It reads, 'Pajamas are not appropriate attire for district court.'" [York Daily Record, with picture and video


If you lack a grand goal in living, you lack a coherent philosophy of life.

Why is it important to have such a philosophy? Because without one, there is a danger that you will mislive — that despite all your activity, despite all the pleasant diversions you might have enjoyed while alive, you will end up living a bad life. There is, in other words, a danger that when you are on your deathbed, you will look back and realize that you wasted your one chance at living. Instead of spending your life pursuing something genuinely valuable, you squandered it because you allowed yourself to be distracted by the various baubles life has to offer.
On eminent domain, some lefty lawprofs suddenly turn all skeptical on whether courts can fix injustice [Ilya Somin] Prof. Purdy defends the Kelo v. New London decision, but Prof. Kanner would like to correct a few of his facts
You need more than one password. Another home tax software company reports that its customers may have had their data stolen. Marketwatch.com reports:


In its letter to affected customers, TaxSlayer said it became aware Jan. 13 that hackers had accessed some of its customers' accounts. The illegal access took place between Oct.10, 2015, and Dec. 21, 2015.
The letter said an "unauthorized third party may have obtained access to any information you included in a tax return or draft tax return saved on TaxSlayer, including your name and address, your Social Security number, the Social Security numbers of your dependents, and other data contained on your 2014 tax return."
In its statement, TaxSlayer said it doesn't believe its own systems were breached. Instead, "user credentials, stolen from other sources, were then used to misrepresent our customers and therefore access our program."

They're saying that they got passwords from another site and tried them on TaxSlayer, and they worked. That kind of breach is on the user, not the software company.


Reusing passwords is poor data security hygiene. McAfee Software offers some great tips for good passwords. The tips include a list of things people do that make them vulnerable to data theft, including:


Reuse of passwords across multiple sites: Reusing passwords for email, banking, and social media accounts can lead to identity theft. Two recent breaches revealed a password reuse rate of 31% among victims.

If you use different passwords for your different important accounts, one data breach won't expose your entire financial life.


Related: TaxSlayer data breach is the 3rd tax software-related security issue so far this filing season (Kay Bell)