The study examined whether people from different countries were more or less honest and how this related to a country's economic development. More than 1500 participants from 15 countries took part in an online survey involving two incentivised experiments, designed to measure honest behaviour. The full research paper is Honesty Pays
Justice Department Gets Tougher on Corporate Crime
WSJ
Ernst & Young Loses Trial for Not Vetting Madoff-Tied Audits
Bloomberg
Let's Enjoy Some Intern Reviews of Various Accounting Firms
Woman wins fight to wear spaghetti strainer on her head in driver's license picture by citing 'pastafarian' religion
Daily Mail
Walter Frick:
are successful CEOs just lucky?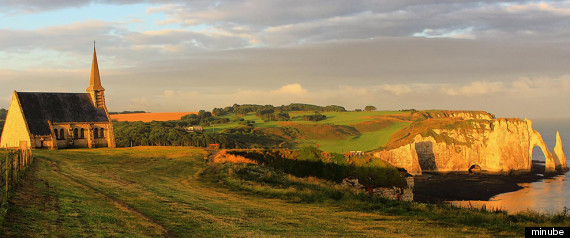 Only In France
KPMG & Deloitte big fans of transparency, they say, but consultation the key, no "unintended consequences" #taxinquiry
KPMG: "To quote John Lennon, give voluntary disclosure a chance" (yes, real quote) #taxinquiry
Federal prosecutors are actively pursuing criminal cases against executives from Royal Bank of Scotland Group PLC and J.P. Morgan Chase & Co. for allegedly selling flawed mortgage securities, people familiar with the probes said, as the clock ticks down for bringing cases from the 2008 financial crisis.
On the way to Pech MerleFairy Tale Villages
What do we know about ultra high net worth individuals
?
**Villages on Note in France ...