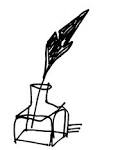 "From tragedy it is seldom but a step to memorabilia."
~ Larry McMurtry, "A Return to Waco" (
The New Republic
, June 7, 1993)
"When I met Lenin, I had much less impression of a great man than I had expected; my most vivid impressions were of Mongolian cruelty and bigotry. When I put a question to him about socialism in agriculture, he explained with glee how he had incited the poorer peasants against the richer ones, 'and they soon hanged them from the nearest tree—ha! ha! ha!' His guffaw at the thought of those massacred made my blood run cold."
~ Bertrand Russell, "Eminent Men I Have Known" (courtesy of Richard Brookhiser)
The evidence continues to mount against those who collaborated in the (40 years on) dismissal of the Whitlam government. To obfuscate and cover their tracks, those who collaborated in the dismissal and their establishment friends spare no effort to criticize the performance of the Whitlam government. Those attacks are becoming quite threadbare. It is amazing what people with guilty consciences do to try and justify outrageous behavior or avoid responsibility or change the subject!
Mystral of Dismissal
Paul by Kerry A Tale of Two Irish Stories ...Keating, by Kerry O'Brien, is published by Allen & Unwin, $49.99. Follow Karl Quinn on Facebook: karl quinn writer
On twitter: @karlkwin
Opposition Leader Bill Shorten says the trade union royal commission has revealed its political motives as it defends a decision to release key documents on a Friday evening .
Counsel assisting the commission Jeremy Stoljar SC released a statement effectively clearing Mr Shorten of any unlawful conduct while he was the head of the Australian Workers Union. M
r Shorten said, on Saturday afternoon, he stood by his record and repeated his claim "Tony Abbott's royal commission" was designed to "smear his political opponents".
"I'm pleased at this decision ... I think that the political nature of the royal commission has been exposed in the last few months"
Eminent Royal Commission under fire over Bill Shorten submission release
Annabel Crabb was in a fighting mood at lunchtime as she shopped today at the Marrickville organic markets. Basket in one hand and daughter with golden locks in another she looked the part of a master chef ;-)
Kitchen cabinet when policy combats off the menu
The ICAC should revert to its original model so there is a diving line between the powers of gathering evidence and laying charges.
Then NSW Premier Nick Greiner said when introducing the Independent Commission Against Corruption Bill in Parliament in 1988: "No government can maintain its claim to legitimacy while there remains the cloud of suspicion and doubt that has hung over government in NSW. I am determined that my government will be free of that doubt and suspicion; that from this time forward the people of this state will be confident in the integrity of their government, and that they will have an institution where they can go to complain of corruption, feeling confident that their grievances will be investigated fearlessly and honestly." I
n its editorial of August 24, the
Herald
said: "The ICAC has been an enormous force for good in this state. Long may that continue." The ICAC should leave prosecutions to the experts
Telephone Booth of Eminent Histories
Troy Garrod, 27, was shocked to discover the British wholesaler he had worked at for four years, Bertram Books, sacked him three days after he hit the 'like' button on a bizarre photo of a jumper with wolves printed on the fabric, The Mirror reports dismisal of less eminent men...
And to add insult to injury, the Englishman was delivered the sour news via text message.
Burn it, destroy it: Pressure builds on Blair over Chilcot report as it's revealed ministers were told to destroy key evidence on eve of conflict which showed Iraq War was ILLEGAL Daily Mail (which broke the story (!)).
Falling Walls at Windsor
What Ms Wang didn't know at the time, was that she was experiencing a condition known as Cotard's syndrome, a rare condition where patients turn delusional and believe they are in fact, dead. Others believe they've lost critical internal organs and some believe their body is rotting. Either way, they're all dead Cotards syndrome