The practice of major consultancies, including embattled big four firm PwC, hiring former MPs and top ranking public servants to their senior ranks has been singled out by integrity groups and unions as a major conflict-of-interest risk.
As the PwC tax leaks scandal sends shockwaves around the accounting firm's global partnership, governance and integrity groups and unions are calling for tougher post-separation exclusion periods to stop MPs and department heads from taking jobs in the firms they handed work to.
Big four hiring ex-MPs, department heads a 'conflict-of-interest risk'
The head of the National Anti-Corruption Commission, Paul Brereton, started his new job on Thursday, calling it a "unique opportunity".
Brereton started as commissioner one month before the NACC officially opens its doors, withthe PwC tax leaks scandal already on a list of mooted referrals for the new agency,
He finished up as a judge of the NSW Court of Appeal on Tuesday with a farewell ceremony in a packed Banco Court in which he explained why he took the job.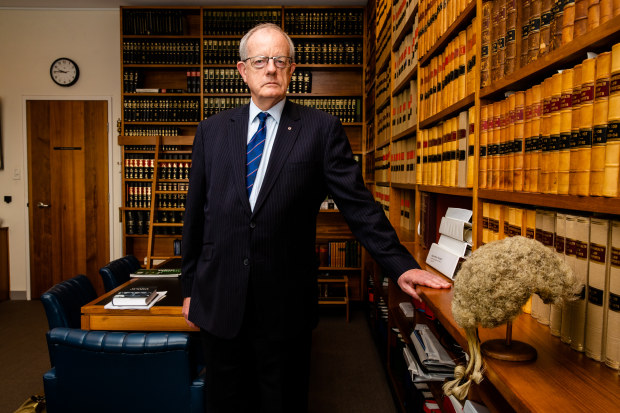 They were his first public comments since he was revealed as the inaugural commissioner on March 29. Brereton also spoke about his four-year inquiry into war crimes in Afghanistan for the Inspector-General of the Australian Defence Force.
The first charges arising from the inquiry were laid against former trooper Oliver Schulz (for murder) in March, shortly before Brereton was tapped to head the NACC.
"Those who await my first comments about the new commission will have to wait a little longer," he said. "This is not the occasion for that.
"But I suppose you are entitled to some reasons. My father [also a Supreme Court judge] once said to me that he had always wanted to do something for Australia and that he hoped that I might.
"Today I sense a tide in the affairs of the nation, which might significantly change for the better the governance of our Commonwealth.
"It is the unique opportunity to build and lead the commission that can do that."
He said all his experiences in the military and the law had persuaded him to "exchange this setting where I am very comfortable and content for these new challenges".
"I leave this place not without sadness, but to serve the people of the Commonwealth ... I will do my best."
Brereton alluded to his own role as a general in the army reserve in his careful comments about the war crimes inquiry.
"From our military service, we learn much about our fellow human beings, which better equips us to understand, to represent, and ultimately, to judge," he said.
"The story of the Afghanistan inquiry cannot yet be told, though it must be one day."
He said Chief of the Defence Force Angus Campbell had "demonstrated great moral leadership, first in seeking and supporting an inquiry which was never going to be popular.
"And then in courageously presenting and addressing its outcomes and recommendations, because it is the right thing to do.
"As our report concluded, despite discovering things which we did not hope to discover, every one of us remains proud to be a member of the Australian Defence Force."
NACC Deputy Commissioner Nicole Rose will start on July 1, after finishing up as head of the Australian Transaction Reports and Analysis Centre.
It was a big week for Ms Rose and AUSTRAC, with Crown Resorts agreeing to a $450 million penalty for breaches of money laundering laws. There is still no word on her replacement,
The other NACC deputy commissioner is Ben Gaultlett, the current disability discrimination commissioner with the Australian Human Rights Commission.
PwC to NACC?
Attorney-General Mark Dreyfus did nothing on Thursday to discourage speculation that the PwC tax leaks scandal could be one of the first tasks for the NACC.
"Well, it has the power to investigate government departments, it has the power to investigate senior officers, it has the power to investigate contractors to government," he told ABC radio.
Then he said he was "not going to be making a comment or giving a quote on whether or not any particular matter could be referred or should be referred".
Dreyfus noted the Australian Federal Police was now investigating after declining to proceed with information provided by the ATO in 2018.
"What's important is that PwC be fully accountable for their actions."
Michael Pelly is the legal editor, based in our Sydney newsroom. He has been a senior adviser to federal and state attorneys-general and written two books, one a biography of former High Court Chief Justice Murray Gleeson.
Email Michael at michael.pelly@afr.com