How did the UK reach 200,000 Omicron infections in one day? FT. Clean living. It pays off every time. –Elmore Leonard
Tipping point' makes partisan polarization irreversible ScienceBlog


Ball, K., Electronic Monitoring and Surveillance in the Workplace, Publications Office of the European Union, Luxembourg, 2021, ISBN 978-92-76-43340-8, doi:10.2760/5137, JRC125716.
"This report re-evaluates the literature about surveillance/monitoring in the standard workplace, in home working during the COVID 19 pandemic and in respect of digital platform work. It utilised a systematic review methodology. A total of 398 articles were identified, evaluated and synthesised. The report finds that worker surveillance practices have extended to cover many different features of the employees as they work. Surveillance in the workplace targets thoughts, feelings and physiology, location and movement, task performance and professional profile and reputation.
In the standard workplace, more aspects of employees' lives are made visible to managers through data. Employees' work/non-work boundaries are contested terrain. The surveillance of employees working remotely during the pandemic has intensified, with the accelerated deployment of keystroke, webcam, desktop and email monitoring in Europe, the UK and the USA. Whilst remote monitoring is known to create work-family conflict, and skilled supervisory support is essential, there is a shortage of research which examines these recent phenomena. Digital platform work features end-to-end worker surveillance. Data are captured on performance, behaviours and location, and are combined with customer feedback to determine algorithmically what work and reward are offered to the platform worker in the future.
There is no managerial support and patchy colleague support in a hyper-competitive and gamified freelance labour market. Once again there is a shortage of research which specifically addresses the effects of monitoring on those who work on digital platforms. Excessive monitoring has negative psycho-social consequences including increased resistance, decreased job satisfaction, increased stress, decreased organisational commitment and increased turnover propensity.
The design and application of monitoring, as well as the managerial practices, processes and policies which surround it influence the incidence of these psycho-social risks. Policy recommendations target at mitigating the psycho-social risks of monitoring and draw upon privacy, data justice and organisational justice principles. Numerous recommendations are derived both for practice and for higher level policy development."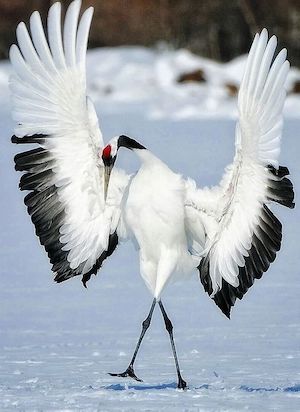 Leeanne Chau, Assistant Commissioner – Smarter Data, Visual Analytics and Transformation, Australian Taxation Office, Australia

The New York Times – "Tech-driven changes are coming fast and furiously to airports, including advancements in biometrics that verify identity and shorten security procedures for those passengers who opt into the programs. If it's been a year or more since you traveled, particularly internationally, you may notice something different at airports in the United States: More steps — from checking a bag to clearing customs — are being automated using biometrics. Biometrics are unique individual traits, such as fingerprints, that can be used to automate and verify identity. They promise both more security and efficiency in moving travelers through an airport where, at steps from check-in to boarding, passengers are normally required to show government-issued photo identification. In the travel hiatus caused by the pandemic, many airports, airlines, tech companies and government agencies like the Transportation Security Administration and United States Customs and Border Protection continued to invest in biometric advancements. The need for social distancing and contactless interactions only added to the urgency. "The technologies have gotten much more sophisticated and the accuracy rate much higher," said Robert Tappan, the managing director for the trade group International Biometrics + Identity Association, who called the impetus to ease crowds and reduce contact through these instruments "COVID-accelerated." Many of the latest biometric developments use facial recognition, which the National Institute of Standards and Technology recently found is at least 99.5 percent accurate, rather than iris-scanning or fingerprints…
The New York Times Your Face Is, or Will Be, Your Boarding Pass