National Archives FOIA Ombudsman: "Looking for ways to bolster the use of technology within the FOIA process? Check out a report from the Technology Committee (Committee) of the Chief FOIA Officers Council(Council) to the Council Co-Chairs that discusses FOIA Information Technology (IT) best practices and recommendations. In response to arecommendation by the 2016-2018 term of the FOIA Advisory Committee, the Archivist of the United States directed that the cross-agency Council establish a technology subcommittee in partnership with the Chief Information Officer (CIO) Council, to study the use and deployment of technology in agency FOIA programs and identify best practices and recommendations that can be implemented across agencies. In September 2018, the Council established the Technology Subcommittee (later renamed the Technology Committee). Members hail from five Cabinet-level agencies and six independent agencies and met throughout Fiscal Year 2019…"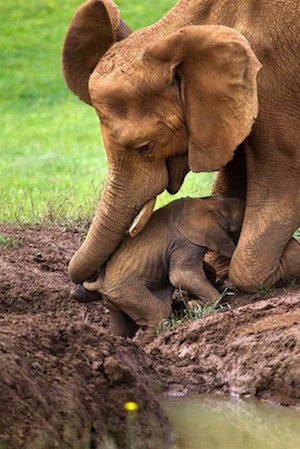 Leaked government document reveals slated Sydney bus cuts
Senator Rex Patrick And Mark Zirnsak: All of them should be fearful': Senator's controversial corporate tax shame campaign
Revealed: fake 'traders' allegedly prey on victims in global investment scam Suspected fraudsters lure investors with fake ads featuring celebrities such as Gordon Ramsay
Writing in Foreign Policy, Harvard Professor of International Relations Stephen Walt outlines how since his impeachment Trump "has been passing most of the checkpoints on the way to authoritarianism". In his article ambiguously titled Trump is failing his dictatorship test he lists ten steps Trump has taken along the path to dictatorship, the most serious being politicisation of the civil service, military and security agencies, stacking the Supreme Court, and asymmetric enforcement of the law.
Healthy democracies don't sicken and die overnight; they collapse gradually, from a thousand tiny cuts, each of which seems inconsequential at the time. That is what Donald Trump is doing, aided and abetted by the once proud Republican Party.
Credit cards, addresses and phone numbers vulnerable: More than one million energy customers' privacy at risk
JULIETTE OCHIENG: THEY TELL NO TALES.
"Not suspicious at all: A mystery has taken hold of me. Phil Haney was a founding member of the Department of Homeland Security – an agency that investigated him nine times and found nothing untoward. And this very same agency scrubbed its own records that Haney had been using to investigate Islamist terror networks in the United States. Vaguely, I remember his name from my early days of blogging. He's back in the news again; unfortunately for being dead
Facial-Recognition Company That Works With Law Enforcement Says Entire Client List Was Stolen
Daily Beat
Gaping holes in Australia's corporate regulatory system could allow dodgy operators to install Bob Marley, Elvis Presley and Homer Simpson as company directors, a parliamentary committee has been told.
Daily Telegraph
-
29 Feb 2020
THE Grounds cafe empire failed to pay $1.6 million in tax but another company owned by its boss spent almost $5 million on a property buying spree.The Grounds director Ramzey Choker is the sole ­director of a company known as Fluffy Investments, which spent $4.9 million on four properties in Sydney's property market over six months in 2019.The property buy-up came as liquidators examined the ­financial books and dealings of four companies that were previously used to run The Grounds empire after they were put in the hands of ­receivers owing $1.6 million to the Taxation Office for the three years ending in 2018.
The companies were put into liquidation in December 2018 and were used to run The Grounds of Alexandria, The Grounds of the City, The Potting Shed restaurant and The Grounds wholesale coffee operation.Mr Choker ceased to be a director of three of the companies in 2018 while his former business partner, Jack Li Ming Hanna, remains listed as a director of all four.Asked the source of the money used to buy the property, Mr Choker responded through his lawyer Mark O'Brien who said it was not from the liquidated companies. "The properties … owned by Fluffy Investments were purchased with funds from Mr Choker's personal resources," Mr O'Brien said.Mr Choker's ex-business partner, Mr Hanna, could not be reached.
Bleeping Computer
– "Brave Browser has now integrated the Wayback Machine to display web pages that have been removed from a web site or not available due to a web site issue. The Wayback Machine is a digital archive of the web that is operated by the nonprofit organization Archive.org. Using the Wayback Machine you can save snapshots of existing web pages for archival or retrieve archived versions to see changes over time or deleted pages. With today's release of Brave Browser 1.4, when you visit a web page and it returns a '404 Not Found' HTTP error code indicating that a page is missing, the browser will prompt you to load the page on the Archive.org's
Wayback Machine
instead. As an example, Brave's announcement uses the Whitehouse.gov's
Climate Change page
that was deleted soon after Trump became president. When visiting the page in Brave, the web server will respond with a '404 Not Found' error code, which will cause Brave to prompt you to check if a saved version is available on the Wayback Machine…"
"The experience of the product is bigger than the product itself," said Donald Chesnut, who becameMastercard Inc.'s first chief experience officer in 2019. "It's everything around it. How well does it work? How does the product feel?" Some 89% of companies employed a chief experience officer or an equivalent role in 2019, up from 61% in 2017, according to research and advisory firm Gartner Inc., which surveyed nearly 400 large companies in the U.S., Canada and U.K. about their customer experience management. – Wall Street Journal
Wolfgang Beltracchi, convicted in 2011 of painting and selling a series of 14 forgeries that fetched a total of $45 million. He compares himself favorably to the likes of Jeff Koons: "I painted individual paintings and I never replicated them, they were always unique pieces from a certain context, a certain period, with a certain technique, with a certain narrative. These artists — Jeff Koons, but also Ai Weiwei, and there are many more — are promoted by great dealer and everyone earns a lot of money. It is trade, but it has no originality."
Once, Michael Lind observes, "trade unions, participatory political parties, and religious and civic organizations compelled university-educated managerial elites to share power with them or defer to their values." But beginning in the 1970s, the managers "unilaterally abrogated" this power-sharing settlement. Now, "no longer restrained by working-class power," the "metropolitan overclass" has, as Lind puts it, "run amok." – Washington Post
New York Times Coronavirus Live Updates: "For the U.S., it's not if but when, federal officials say. Americans should brace for the likelihood that the coronavirus will spread to communities in the United States, the Centers for Disease Control and Prevention warned Tuesday
The department wants a searchable website that has millions of data points centralised to make verifying information easier.