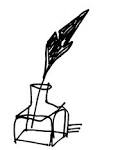 "Most of us know, now, that Rousseau was wrong: that man, when you knock his chains off, sets up the death camps. Soon we shall know everything the 18th century didn't know, and nothing it did, and it will be hard to live with us."
~
Randall Jarrell, "On the Underside of the Stone" (New York Times Book Review, August 23, 1953, courtesy of Patrick Kurp)
Many people will be wondering what it is that a civic leader is doing collecting $50,000 in cash on behalf of a barrister — it is to say the least very unusual but it is not illegal .. "
Paul Pisasale: Look back on the Ipswich Mayor's colourful career highlights
"Globalisation has failed to create a level playing field in trade, investment and corporate behaviour, being one of the factors contributing to a backlash against openness in many countries and a decline in confidence in government institutions. Only by stepping up international co-operation and improving and ensuring global markets, companies and institutions play according to the same rule book can productivity growth be restored, excess capacity avoided and public confidence improved, according to a new OECD report. The OECD Business and Finance Outlook 2017 says that strengthening global governance and co-operation on corporate and financial issues involves establishing "rules of the game" which are both fair and perceived by all to be fair ...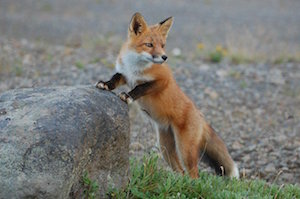 A much talked-about recent
paper - Tax Evasion and Inequality
by economists Annette Alstadsæter, Niels Johannesen and Gabriel Zucman has re-ignited popular attention to tax evasion and inequality
.
While discussion of reliability and methodology have prevailed in some corners of social media, the broader questions raised by the fascinating new study should remain at the fore: Why do people evade taxes? Who evades taxes? How can they do so? And what are the effects – on our societies, institutions, political systems, and so forth?
We all whinge when we receive that electricity bill but household prices could fall by hundreds of dollars under a chief scientist's plan to drive down costs.
Could the Finkel review into Australia's energy sector end the wars over climate policy?
A Sydney labour hire firm has been ordered to pay more than $670,000 over its use of a sophisticated phoenixing operation to underpay foreign workers and treat them like "slaves". The Federal Court on Wednesday ordered Grouped Property Services, which provides cleaning services, to pay near-record penalties of $447,300 and backpay of $223,244 to 49 employees after a three-year Fair Work Ombudsman investigation exposed the scheme. Former GPS director Rosario Pucci, an undischarged bankrupt whom Justice Anna Katzmann found was "intimately involved" in the exploitation, set up second-tier shell companies which engaged cleaners under ABNs to avoid paying minimum wages and entitlements.
'Phoenix' cleaning firm treated foreign workers like slav(e)s
Trump Using Failed Australian "Asset Recycling" to Justify Mass Privatizations
Why would Trump adopt a foreign model for infrastructure that even conservatives deemed a failure? Apparently for the looting.
The Australian Taxation Office has cited multiple
component failures in its ... had reached a commercial
settlement with HPE over the failure.
ATO
released a report into the systems outages
it experienced in December 2016 and February this year. This report incorporates findings from ATO internal review, as well as technical advice and a separate report prepared by independent expert reviewers
ATO to rebuild internal IT in wake of storage outages
HPE ignored SAN failure warnings at Australian Taxation Office, had no recovery plan
Problems flagged months before HPE hardware failure hit ATO systems
The country's tax colletor is under mounting scrutiny following allegations that ATO deputy commissioner Michael Cranston improperly ...
Kabul truck-bomb death toll rises to more than 150
France24
Nuclear Pakistan Sees the Saudi Game Against Qatar and Iran and Says, 'No, Thanks'
Saudis issue 24hr Ultimatum for Qatar to comply to 10 demands, or else… MINA (the Republic of Macedonia's news service). These are the 10 Saudi demands, at least according to Al Jazeera's Faisal Edroos:

1. Immediately break diplomatic relations with Iran.




2. Expel all Hamas members.




3. Freeze bank accounts of Hamas members and stop dealing with them.




4. Expel all Muslim Brotherhood members from Qatar.




5. Expel anti-GCC elements.




6. End support of 'terrorist organisations.'




7. Stop interfering in Egyptian affairs.




8. Cease broadcasting the Al Jazeera news channel.




9. Apologise to all Gulf governments for 'abuses' by Al Jazeera.




10. Qatar must pledge that will not carry out any actions that contradict the policies of the GCC and adhere to its charter.

Sounds rather like the demands the Austrians made of the Serbs in July 1914.
| | | |
| --- | --- | --- |
| | | ANALYSIS. DONALD Trump's fate now rests with a tribunal where he can't bully and exhaust participants with his money. Mr Trump was one of the most litigious business operators in New York and was merciless in grinding down opponents and prolonging ... |