There is a real drive among some MPs to humiliate staff in front of others. They are pretty dismissive, with an attitude of "I'm elected, and you are not.
Not different to Public sector landscapes where selected Grouchish comedians parade attitude "I am EL1 or EL2 or SES and you are not!" (The open source re kill list as there are a top secret lists in emails between smiling spicy assassins - under freedom from information)
"With power comes the abuse of power. And where there are bosses, there are crazy bosses. It's nothing new."
In a nutshell, my [MP] is highly emotional, super aggressive, rude and abusive towards staff. To give you some examples, [they] will walk into the office and won't acknowledge or talk to you at all, go straight to [their] office and just shut the door... The Member set up a toxic work environment. It was very hierarchical with [them] at the top and [they] would pit staff against one another. ( … it is rare even in federal public service to come across stories where cream rises to the top one can list of the handful good true leaders … )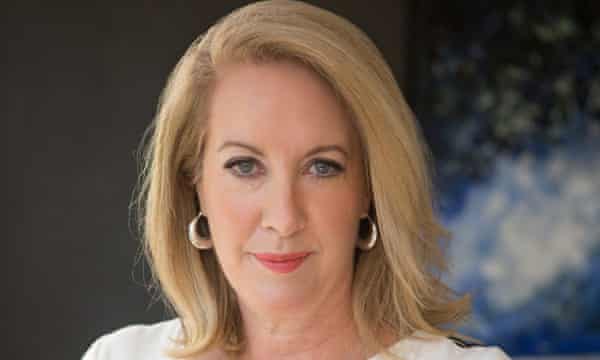 Ms Broderick is well aware of that Cope wrote an insightful article on myths and realities of management inside the legislature
Dr Cope calling a spade a shovel: Myths and Realities of Administering Australian Parliaments

*U.S. President Lyndon B. Johnson was notoriously ruthless toward his staff
Those who remember Russell Grove as Clerk to the Lower house, or as Johnno Johnson used to joke the house of peasants, will remember the surname Broderick as Russell used to have Patricia Broderick as his secretary. Patricia was very much liked unlike her boss. Elizabeth Broderick is also much liked and popular this week among the servant quarters of the Legislature.
NSW Parliament, Elizabeth Broderick report: Politicians charged with making offensive remarks
In the corridors of power, a number of shocking incidents have been documented, from an MP telling a staff member her breasts looked "good in that" to rape allegations.
The NSW parliament is Australia's first and oldest; it has attracted aspiring political leaders and governed the country's most populous state since 1856.
But on Friday, NSW Premier Dominic Perrottet was forced to concede that its culture, in many instances, had become toxic and wrong.
Bullies, nasty, gaslighters: Nine things Broderick review revealed about NSW parliament's culture

I would say the culture, as a whole, is very hierarchical, exclusionary, brutal and elitist. I mean, you only have to look at how [Members] behave towards each other in Question Time and how such behaviour is celebrated to see how that culture is set from the top, which then flows down to the staff and others in Parliament
Leading for Change Independent Review of Bullying, Sexual Harassment and Sexual Misconduct in NSW Parliamentary Workplaces 2022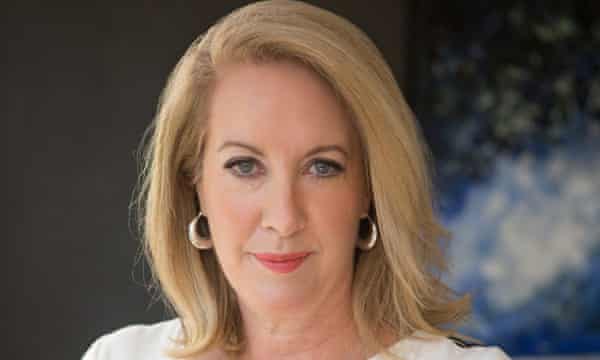 Senior NSW Labor frontbencher Walt Secord has "unreservedly apologised" for his conduct, after a review into workplace culture at NSW parliament.
Mr Secord has acknowledged that he can be "too blunt and too direct in a fast-paced workplace", especially with "strict deadlines and highly-stressful situations".
"If any parliamentary staff members feel that my conduct in the workplace was unprofessional and caused offence or distress and was unacceptable, I unreservedly apologise," he said in a statement.
Mr Secord's statement followed an ABC investigation, in which several of Mr Secord's current and former colleagues named him as having engaged in bullying behaviour
Walt Secord - NSW Labor frontbencher Walt Secord issues 'unreserved apology' in wake of Broderick report

Mr Secord was known for digging up dirt on Opposition MPs and overseeing ministers' public statements. During question time he would hand out media releases from a trolley that was known by the press as "the Trolley of Truth"

Some offices have a revolving door of staffers and nothing changes. People leave traumatised, there is no justice and no fairness. There are some MPs that are known to be the worst office to work in. Some MPs just don't have any boundaries at all.
A report into work culture in the NSW Parliament has catalogued a series of shocking incidents in the halls of power - from an MP telling a staffer her breasts looked 'good in that' to allegations of rape.
NSW Labor Party frontbencher Walt Secord steps down amid bullying claims as fresh allegations emerge

Investigation into NSW parliament details toxic workplace

"Speaking up is only the first step. The true test is how leaders respond when people actually do speak up. Stage-setting and inviting participation indeed build psychological safety. But if a boss responds with anger or disdain as soon as someone steps forward to speak up about a problem, the safety will quickly evaporate. A productive response must be appreciative, respectful, and offer a path forward."
— Amy Edmondson
Taboo topics can be talked about if you establish common ground and apply the platinum rule: "Do unto others as they'd like done unto them."

"Good management is the art of making problems so interesting and their solutions so constructive that everyone wants to get to work and deal with them."



"How Much Frustration Can You Deal With?" And that's a question that everyone has to ask themselves. Yes, working with people involves frustrations. Most of the time, I'd like to think that those frustrations are minor. Maybe they even become a source of some good-natured laughs. I actually know a few past co-workers with differences that we were able to turn into some fun moments.
Over two years ago, the Covid-19 pandemic upended life as many people know it. Recent changes have included new health precautions, mask mandates, and supply chain shortages. Along with changes to day-to-day life, Covid-19 caused widespread illness and many deaths. What's especially challenging is that almost everyone has been expected to live life and work as normal during a time when life feels anything but normal.
'I spent years in a job I hated. Here's how I finally got the courage to quit.'

When did cheerfulness get so miserable? A professor of literature sets out to rescue true cheerfulness from bullies, bosses, household tyrants and self-help gurus

U.S. President Lyndon B. Johnson was notoriously ruthless toward his staff

One of the most difficult personalities to work with is the narcissist. Not only do they lack empathy and self-awareness, but they'll steamroll, gaslight and manipulate others without a second thought in order to get what they want. Rahul Vij, CEO of WebSpero Solutions

, described narcissists as "people who feel they're superior to everyone in knowledge, expertise, skills and capabilities." He said, "they want praise for everything they do and think their role and efforts are the most important in the organization."
If you feel intimidated, frustrated and dread going into the office because you be belittled, humiliated, ignored and cut down, you are in a hostile work environment.
Bullies tend to pick on people who, in their minds, pose a threat to them. Their victims, in fact, are often smart, competent, and self-assured, and they may also be highly effective at collaboration and team orientation — something the bully boss typically is not.
Bullies often go after employees who are liked by their supervisors and praised for their work. They typically have poor coping skills, and they mask their insecurities by victimizing others.
Bully bosses often pick victims who have strong morals and integrity, or whose values conflict with those of the bully. As happened with my friend, bully bosses often target those who are new to an organization.
Over the years as an organizational psychologist, I have encountered bully bosses, and they typically display these behaviors:
Question commitment, adequacy.

Bully bosses disparage opinions and ideas suggested by their victim. They blame victims for work issues and take credit themselves for successes.

Undermine projects, work success.

They set victims up for failure, withhold essential information, micromanage in ways that undercut, and interfere with the success of assignments.

Gossip.

Bully bosses will go to great lengths to paint their victims in a bad light. Sometimes, they pretend to be a concerned 'friend' who wants to help the victim through a situation, but then they use the information against the person, or purposely lie to damage their reputation.

Verbal abuse and intimidation.

They humiliate their victims in front of others. They shout, swear, unfairly criticize, make sarcastic remarks, threaten, berate, and ridicule.
Many times people do not realize that their boss is bullying them. Instead, they believe that they have a tough boss or one that simply pushes their employees to get results. But it is important to be able to identify workplace bullying because it can have significant consequences.
Bullies do no want to see you succeed because if you do, they will lose control over you. As a result, they may punish you for mistakes that are not yours or bring up past mistakes in order to shift blameduring a discussion.
They also may make it impossible for you to apply for a promotion, a transfer or additional training. They may even over-control or micromanage your work or projects. More manipulative bullies will promise you promotions or raises to get you to work extra, but then never deliver on those promises.
Reading between the lines as a bullying boss might set unrealistic deadlines that are sure to cause failure. They also might change the guidelines causing extra work or withhold necessary information.1 They do these things to exert their power and control of the situation.
A tough boss does not coddle people or tolerate excuses, but they are also willing to roll up their sleeves and help get the job done.
The tolerance for dealing with jerky bosses is decreasing
Last week HR magazine unveiled its 2022 HR Most Influential (HRMI) rankings aboard the HMS Belfast.
Now in its 16th year HR Most Influential, this year in partnership with MHR, acknowledges the HR practitioners and thinkers who go above and beyond the day job to advance the HR profession and share best practice with the wider HR community.
"In order to escape accountability for his crimes, the perpetrator does everything in his power to promote forgetting. Secrecy and silence are the perpetrator's first line of defense. If secrecy fails, the perpetrator attacks the credibility of his victim. If he cannot silence her absolutely, he tries to make sure that no one listens.
To this end, he marshals an impressive array of arguments, from the most blatant denial to the most sophisticated and elegant rationalization. After every atrocity one can expect to hear the same predictable apologies: it never happened; the victim lies; the victim exaggerates; the victim brought it upon herself; and in any case it is time to forget the past and move on. The more powerful the perpetrator, the greater is his prerogative to name and define reality, and the more completely his arguments prevail."
The universe runs on the principle that one who can exert the most evil on other creatures runs the show.
Every people, every society, needs a culture of resistance, a culture of being difficult and disobedient, that is the only way they will ever be able to stand up to the inevitable abuse of power by whoever runs the state apparatus, the capitalists, the communists, the socialists, the Gandhians, whoever.