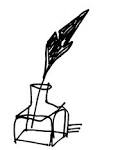 "He was gifted with the sly, sharp instinct for self-preservation that passes for wisdom among the rich."
~ Evelyn Waugh,
Scoop
Abused by News Corp boss before the Senate, Jeff Knapp (Lach's Lecturer) tells real story on News' tax chicanery
A senior executive of global accounting firm KPMG has been caught in an unfortunate slip of the tongue at a Senate inquiry into corporate tax avoidance.
Rosheen Garnon, national managing partner of tax at KPMG, was defending the firm's employee secondment program with Treasury.
The program was important to give the Australian Tax Office and Treasury an understanding of how business and financial systems operated, she said.
It also helped them encapsulate business thinking when it came to drafting tax laws.
But in an slip, Ms Garnon told senators in Canberra on Thursday: "As we develop the laws, let me rephrase, as Treasury is developing the laws ... ."
The Pinstripe Gang defends tax avoidance: Google, Apple, Microsoft tax structures legal, says KPMG
No evidence that tax disclosure laws increase kidnapping, inquiry told
TaxProf,
Brown: The IRS Should Report on Tax Returns Filed by All 535 Members of Congress
. I have a better idea: The President, every member of Congress, every cabinet member, and the IRS Commissioner should all have to prepare their 1040s by hand on a live webcast with a running comment bar. The webcasts should be archived on the Library of Congress website, along with the completed tax returns. I think tax simplification would follow in a hurry.
Asking a global accounting firm for advice on tax reform is like putting Dracula in charge of a blood bank
Surveying the crowd at an annual conference he runs here, journalist David Marchant delivered some chilling news: A few days earlier, a speaker from a previous year's conference had been shot in the head in the Bahamas in apparent relation to a business dispute.
Mr. Marchant runs one of the country's more unusual annual trade gatherings. The OffshoreAlert Conference since 2002 has brought together a diverse collection of the hunters and the hunted: tax avoiders, convicted fraudsters, and their advisers — as well as the regulators and law-enforcement officials who try to catch them. This week, they sat side by side on conference panels, and sipped cocktails a few yards from the beach outside the swank Eden Roc hotel.
Belvedere Management: Massive Criminal Enterprise or Defamed Fund Manager
Denmark highlights naked truth about negative lending FT
A senior
Crisis Chronicles: The Panic of 1825 and the Most Fantastic Financial Swindle of All Time
Liberty Street Economics. "Of all time"? Really?
Has 200-year-old non-dom tax loophole met its Waterloo?
SFO launches 12 investigations from 2500 corruption tip-offs
PKF partner charged with theft, money laundering
Inverclyde Council used controversial tax avoidance scheme
HSBC faces French criminal tax probe
The Age of the Wolf Southern Poverty Law Center
Dear Fellow Shareholders [PDF] Jamie Dimon. "We have meaningfully simplified the company."