There Will Be Blogs
Commonweal
Libraries have had an interesting year. Ebooks were on the rise even before 2020, but pandemic-related closures and a supply chain crisis certainly gave them a boost. But even if ebooks are popular, people are still physically returning to their beloved libraries. "Now that all of our buildings are open, digital circulation has begun to decline slightly while print circulation is edging up," said Frank Brasile, a librarian at Seattle Public Library. Fiction has been the main attraction this year, according to data given to Quartz by 14 libraries in some of the largest cities in the US."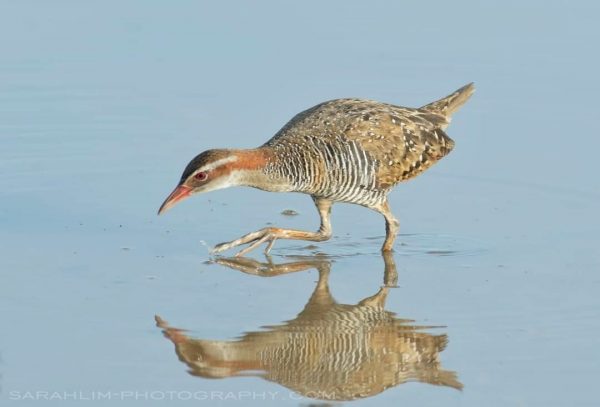 Quartz: "Investors poured more than $120 billion this year into exchange-traded funds marketed as comprising companies with strong environmental, social, and governance (ESG) track records. That's double last year's level, and total investment in ESG ETFs could reach $1 trillion by 2025, according to Bloomberg, making them one of the hottest investment products on the market. These funds ostensibly drive capital toward socially and environmentally conscious corporations, and allow their owners—for the most part, pension funds and other large institutional investors—to claim they are reducing their investment in unethical or destructive companies. But BlackRock and the other asset managers that compile the most popular of these funds don't always agree on what "ESG" really means or how to build a portfolio around it. As a result, many ESG ETFs have a carbon footprint that is scarcely lower than the S&P 500…"
This village was a book capital. What happens when people stop buying so many books?
Washington Post: "REDU, Belgium — Nearly 40 years ago, books saved this village. The community was shrinking fast. Farming jobs had disappeared and families were moving away from this pastoral patch of French-speaking Belgium. But in the mid-1980s, a band of booksellers moved into the empty barns and transformed the place into a literary lodestone. The village of about 400 became home to more than two dozen bookstores — more shops than cows, its boosters liked to say — and thousands of tourists thronged its charming streets.
Now, though, more than half the bookstores have closed. Some of the storekeepers died, others left when they could no longer make a living. Many who remain are in their 70s and aren't sure what'll happen after they're gone. It's not just the businesses at risk. It's Redu's identity…"
Never Donate These Books to Little Free Libraries (or Anywhere Else)
Lifehacker: "If your personal library has long since outgrown the bookshelves in your house, it's probably time to pare things down. Donating old books to your local library, secondhand store, or Little Free Library is a great way to pass them on to a new home, but some books just aren't appropriate to give away. As a donor, it's on you to know the difference.
The whole point of donating books is for someone else to read them. And like clothes, food, toys, and other donated goods, the used book you donate should actually be desirable—not a pile of your trash for someone else to deal with. Before you donate a book, ask yourself two questions: Is it still physically possible for someone to read this? If so, would anyone even want to?…"
'Guilty, guilty, guilty': Virginia Giuffre says Ghislaine Maxwell was 'worse than Epstein' 24 minutes agoby Michelle Griffin

Vinyl Sets New Weekly Sales Peak for Modern Era
Just sayin / vinyl records were done, passe, finished and then [perhaps you may also substitute a profession that also remains alive and esssential despite decades of prognostications about its demise] – via Pitchfork [btw CDs and tapes are also experiencing a resurgence, thankfully, as I have hundreds of each]: "Over two million vinyl LPs were sold last week, making it the biggest vinyl sales week since at least 1991, Billboard reports via MRC Data. The total—2.11 million vinyl albums sold—bested the 1.842 million LPs sold during the week ending December 24, 2020. It's been a big year for vinyl sales, which already increased 29.2 percent in 2020, according to the RIAA. Strong vinyl sales in 2021 have been bolstered by marquee albums from Adele, Taylor Swift, and Billie Eilish. Back in August, Eilish's Happier Than Ever sold 73,000 vinyl copies in its first week—the second-highest vinyl sales week since at least 1991. Then, in November, Swift's Red (Taylor's Version) sold 114,000 vinyl LPs in its first week, setting a new record for the modern era. And, later that month, Adele's 30 moved 108,000 units, making it the new second-best debut vinyl sales week…"
The Economist – The era of predictable unpredictability is not going away – "IS IT NEARLY over? In 2021 people have been yearning for something like stability. Even those who accepted that they would never get their old lives back hoped for a new normal. Yet as 2022 draws near, it is time to face the world's predictable unpredictability. The pattern for the rest of the 2020s is not the familiar routine of the pre-covid years, but the turmoil and bewilderment of the pandemic era. The new normal is already here…The world is similarly unpredictable today and the pandemic is part of the reason. For almost two years people have lived with shifting regimes of mask-wearing, tests, lockdowns, travel bans, vaccination certificates and other paperwork.
As outbreaks of new cases and variants ebb and flow, so these regimes can also be expected to come and go. That is the price of living with a disease that has not yet settled into its endemic state. And covid-19 may not be the only such infection. Although a century elapsed between the ravages of Spanish flu and the coronavirus, the next planet-conquering pathogen could strike much sooner. Germs thrive in an age of global travel and crowded cities. The proximity of people and animals will lead to the incubation of new human diseases. Such zoonoses, which tend to emerge every few years, used to be a minority interest. For the next decade, at least, you can expect each new outbreak to trigger paroxysms of precaution.
Covid has also helped bring about today's unpredictable world indirectly, by accelerating change that was incipient. The pandemic has shown how industries can be suddenly upended by technological shifts. Remote shopping, working from home and the Zoom boom were once the future. In the time of covid they rapidly became as much of a chore as picking up the groceries or the daily commute…"