It's very important how you say things, because the stories themselves are the same: love, death, sex, betrayal. Since Homer, we repeat the same stories
."
The Russian language has two words for whisperer: one who whispers behind other people's backs and one who whispers out of fear of being heard ...
Communists are certainly no better than Nazis. Murderous bastards all
The Whisperers: Private Life in Stalin's Russia But thanks to Figes, these survivors overcame their silence and have lifted their voices above a whisper ...
Stalin's campaign to intimidate the population had no moral limits. Figes tells of ... good witnesses. But thanks to Figes, these survivors overcame their silence and have lifted their voices above a ...
Otherwise, everything else collapses – and you don't need to be writing science fiction to use science. "Science provides a clear and pragmatic framework with which to view the murkier and less-than-perfect world of humans, giving resonance and beauty to a fictional story while also being a metaphor for its larger theme. Science also asks questions about the world, as do characters in a novel." – LitHub
Scottish crime writer Denise Mina says it's not possible. "I think a lot of people are wanting to run, to get the fuck out of here, so I wanted to write a really engaging world for them to be in." – The Guardian (UK)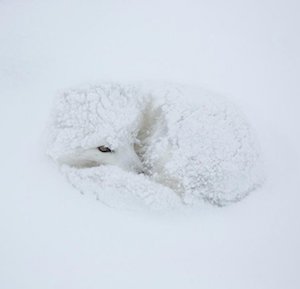 Assange's Imprisonment Reveals Even More Corruption Than WikiLeaks Did
Caitlin Johnstone
Jailed journalists lose again
The court has been unsympathetic to the pair of Pulitzer Prize-winning journalists seeking freedom from their Myanmar prison.



Pan Ei Mon, wife of Reuters journalist Wa Lone, talks to journalists as she leaves the Supreme Court in Naypyitaw, Myanmaron Tuesday. Myanmar's Supreme Court rejected the final appeal of two Reuters journalists and upheld seven-year prison sentences for their reporting on the military's brutal crackdown on Rohingya Muslims. (AP Photo/Aung Shine Oo)



Myanmar's top court has

rejected the appeal of two Pulitzer Prize-winning journalists

who are serving a seven-year sentence for, according to the country, breaking the Official Secrets Act.
Reuters reporters Wa Lone, 33, and Kyaw Soe Oo, 29, have been imprisoned since December of 2017 because they were working on a story about the killing of 10 Rohingya Muslim men and boys. Lawyers for the two reporters claimed there was lack of proof that they had committed a crime; they say that police set up to the two. A policeman testified last year that officers had planted secret documents on the two reporters.
Reuters chief counsel Gail Gove said in a statement Tuesday, "Wa Lone and Kyaw Soe Oo did not commit any crime, nor was there any proof that they did. Instead, they were victims of a police set-up to silence their truthful reporting. We will continue to do all we can to free them as soon as possible."
The appeal was rejected with no explanation. Supreme Court Justice Soe Naing merely said, "They were sentenced to seven years and this decision stands, and the appeal is rejected."
The families now plan to ask Myanmar President Win Myint for a pardon.
This all stems from an investigation that uncovered security forces' involvement in the killings, arson and looting. The two reporters were arrested, but their work was completed by colleagues and published last year. Last week, the Reuters team won the Pulitzer for international reporting.
In a statement

, Shawn Crispin, the Committee to Protect Journalists' Senior Southeast Asia representative, said:

"Myanmar authorities have committed a grave injustice to Wa Lone and Kyaw Soe Oo and their families, and criminalized independent journalism. They should both be free and able to continue their reporting, not sitting in jail cells. Their conviction and sentence will be an enduring stain on Myanmar's reputation."

No glasses raised to this 'toast'
Himself the owner of several newspapers, Warren Buffett had some pretty disparaging things to say about the industry.



Warren Buffett in 20011. (AP Photo/Pablo Martinez Monsivais)



Newspapers are "toast" and most of them cannot be saved. That bleak outlook comes from one of the world's richest people, who knows a thing or two about newspapers. Warren Buffett, whose print media empire includes the Buffalo News and the Omaha World-Herald,

told Yahoo Finance

that the decline of advertising has gradually turned the newspaper industry from "monopoly to franchise to competitive."
"The world has changed hugely," Buffett said.
Any good news? Buffett did say that some papers will survive, such as The New York Times, The Washington Post and The Wall Street Journal.

Journalists resign in protest
Before it's even launched, The Markup is already facing a leadership overhaul.
A screenshot from The Markup's homepage.
Quite a shakeup at The Markup, a nonprofit journalism startup that focuses on data-driven investigations. First, co-founder and editor-in-chief Julia Angwin was fired. Then the staff started resigning in protest. Angwin's firing,

according to The New York Times

, was over disagreements between Angwin and the other two co-founders, Jeff Larson and Sue Gardner. Larson has been named editor in chief.
Angwin, a former reporter at ProPublica, said in a statement, "I'm devastated to be forced out of the organization I conceived to pursue rigorous evidence-based tech accountability journalism."
Larson told the Times, "The Markup attempted to meet with Ms. Angwin in person, and discussions about her role had been ongoing for some time. This was not abrupt."

The move did not go over well with the staff, which first

released a statement

expressing its displeasure. Then, several staffers announced their resignations on Twitter, including

Surya Mattu

,

Jon Keegan

and

Adrianne Jeffries

.

Gorgeous George
Esquire looks back at the short-lived but groundbreaking magazine that paired politics with culture well before its time.



John F. Kennedy Jr., the co-founder and editor-in-chief of George magazine, unveils the magazine's first cover in 1995. (AP Photo/Marty Lederhandler, File)



The coolest thing you'll read today is Kate Storey's

"The True Story Behind John F. Kennedy Jr.'s George Magazine"

for Esquire. The behind-the-scenes tidbits are fascinating.
Kennedy once tried to get Madonna to pose on the cover as his mother, Jacqueline Kennedy Onassis, but Madonna turned him down in a letter that started with "Dear Johnny Boy." After being on "Saturday Night Live," but before become a senator, Al Franken interviewed to be the editor in chief after Kennedy was killed in a plane crash.
Another bizarre incident was when a woman named Kellyanne Fitzpatrick visited the George offices and handed out a business card that said she was a stand-up comic. We now know her by her married name: Kellyanne Conway. She said she doesn't recall that, but did say she did one stand-up comedy show in Washington, D.C., around that time. She said, "I totally missed my calling in this world."
But the Esquire piece is much more than that. It's a celebration of a ground-breaking magazine and a lament of what could have been had Kennedy not died. What stands out is that Kennedy was more than just a young man with two famous parents. His vision to weave politics and pop culture was ahead of its time. As Storey writes, "In the 20 years since his death, politics and pop culture have become so intertwined that candidates now spend nearly as much time courting voters on late-night shows as they do on the Sunday talk circuit. Politicians are covered as if they were celebrities, while celebrities seek out a voice on politics."
The magazine lasted only from 1995 to 2001 and shut down just 18 months after Kennedy, his wife and sister-in-law were killed in a plane crash.

Skipping dinner
Correspondents' dinner will feature no comedians — or White House staffers.
CNN's Wolf Blitzer, left, Paula Abdul and Mila Kunis react to a speech from then-President Barack Obama at the White House Correspondents' Association Dinner in 2011. (AP Photo/Manuel Balce Ceneta)
President Donald Trump isn't the only one boycotting the White House Correspondents' Association dinner Saturday evening.

CNN reports that all Trump administration officials are being ordered to boycott

the dinner. The issue was directed by White House Cabinet Secretary Bill McGinley. Trump is skipping the dinner for the third year in a row and will hold a rally in Wisconsin instead. Typically, however, White House officials attend.
While the dinner is usually known for a comedian roasting various politicians, there is more to it than that. As CNN notes, it's also a "fundraiser and awards event that acknowledges the role of a free press and allows journalists to schmooze with sources and each other."

Because comedians were, perhaps, becoming too mean-spirited in their jokes — such as last year when Michelle Wolf skewered White House press secretary Sarah Sanders — no comedian has been invited this year. Instead, author and historian Ron Chernow will be guest speaker.

Unfinished business
New York Times reporter and media critic David Carr was a beloved journalism figure, known for both his writing and mentorship.



David Carr in 2011. (AP Photo/Michel Euler, File)



Selected works from the late David Carr will be compiled into a book that is scheduled to be released next year,

the Associated Press reports

. Carr was a reporter and media critic for The New York Times until his death in 2015 at the age of 58. The book — "Final Draft: The Selected Work of David Carr" — will be edited by his widow, Jill Rooney Carr, and published by Houghton Mifflin Harcourt. It will include Carr's cultural writing, as well as his struggles with addiction.

Hot type
A curated list of great journalism and intriguing media.
For today's rundown of must-see (and must-hear) journalism, I point you to the 2018 Peabody Award winners announced Tuesday for news and radio/podcast categories.