I
n creating a work of art, the psyche or soul of the artist ascends from the earthly realm into the heavenly. There, free of all images, the soul is fed in contemplation by the essences of the highest realm, knowing the permanent noumena of things. Then, satiated with this knowing, it descends again to the earthly realm. And precisely at the boundary between the two worlds, the soul's spiritual knowledge assumes the shapes of symbolic imagery: and it is these images that make permanent the work of art. Art is thus materialized dream, separated from the ordinary consciousness of waking life.
— Pavel Florensky
, born in 1882
NEWS YOU CAN USE: Everything You Could Possibly Want to Know About Radar and Laser Detectors
Founder of Dead Poets Society is published, posthumously | TribLIVE
The more narcissistic our culture becomes, the less able we are to laugh at ourselves
HEMISPHERIC WINTER IN ONE, HEMISPHERIC SUMMER IN THE OTHER? THAT'S CRAZY TALK!
Australia Is Baking And Chicago Is Freezing – What Is Going On?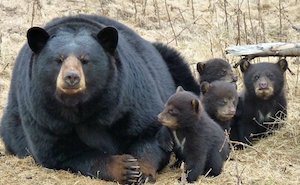 Robocall Radar – Spam Trends: - 26.3 billion robocalls made to U.S. mobile phones in 2018

"Unsolicited robocalls are the #1 source of consumer complaints to the Federal Communications Commission and Federal Trade Commission. Hiya analyzes more than 11 billion incoming mobile calls per month globally and then leverages its proprietary rule-based algorithm to identify these calls for consumers. Hiya's Robocall Radar is calculated by extrapolating the total number of unwanted robocalls detected among Hiya's user base as compared to the entire US mobile subscriber base. Growth in total call volume and the numbers involved with these calls will vary month to month…"