Fareed Zakaria: "Let me be clear: Economics remains a vital discipline, one of the most powerful ways we have to understand the world. But in the heady days of post-Cold War globalization, when the world seemed to be dominated by markets and trade and wealth creation, it became the dominant discipline, the key to understanding modern life. That economics has since slipped from that pedestal is simply a testament to the fact that the world is messy." –
Foreign Policy
by
Kenneth Hayne
This is how the man who headed the landmark inquiry explains his thinking.
IBM eliminated more than 20,000 workers 40 and above
"As the world's dominant technology firm, payrolls at International Business Machines Corp. swelled to nearly a quarter-million U.S. white-collar workers in the 1980s. Its profits helped underwrite a broad agenda of racial equality, equal pay for women and an unbeatable offer of great wages and something close to lifetime employment, all in return for unswerving loyalty But when high tech suddenly started shifting and companies went global, IBM faced the changing landscape with a distinction most of its fiercest competitors didn't have: a large number of experienced and aging U.S. employees. The company reacted with a strategy that, in the words of one confidential planning document, would "correct seniority mix." It slashed IBM's U.S. workforce by as much as three-quarters from its 1980s peak, replacing a substantial share with younger, less-experienced and lower-paid workers and sending many positions overseas. ProPublica estimates that in the past five years alone, IBM has eliminated more than 20,000 American employees ages 40 and over, about 60 percent of its estimated total U.S. job cuts during those years. In making these cuts, IBM has flouted or outflanked U.S. laws and regulations intended to protect later-career workers from age discrimination, according to a ProPublica review of internal company documents, legal filings and public records, as well as information provided via interviews and questionnaires filled out by more than 1,000 former IBM employees…"
Alexander Hertel-Fernandez,
State Capture: How Conservative Activists, Big Businesses, and Wealthy Donors Reshaped the American States — and the Nation
. A serious and scholarly book, rather than the kind of hysterical falsehoods we've come to expect on such topics.
I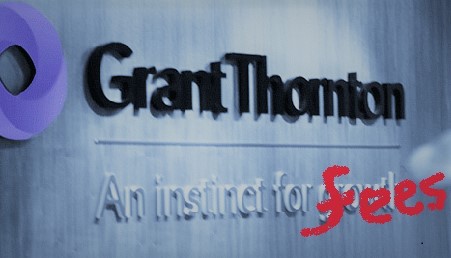 Following the acrimonious collapse of a British cake business, Patisserie Valerie, a quote of the day from a top accountant:
We're not looking for fraud, we're not looking at the future, we're not giving a statement that the accounts are correct . . . we are looking in the past and we are not set up to look for fraud."
What they are set up for, it seems, is to receive fees. Many large firms receive large fees for auditing the companies that fail, then receive further large fees for carrying out insolvency processes. Their size and reach, particularly when it comes to the "Big Four" firms PwC, Deloitte, EY and KPMG, also gives them enormous market power, enabling one firm, PwC, to "name its price" in an insolvency case.
Here's another quote, from an earlier episode, where a Big Four auditor is being grilled over a similar debacle:
I would not hire you to do an audit of the contents of my fridge, because when I read it, I would not know what was actually in my fridge or not. And that's the point of auditing, isn't it?
Quite.