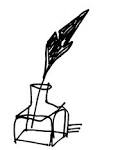 If you look for truth, you may find comfort in the end; if you look for comfort you will not get either comfort or truth only soft soap and wishful thinking to begin, and in the end, despair.
~ C. S. Lewis, born last month in 1898
Following your dreams is like ROAMing and walking the razor's edge... Media Dragon has been live since June 2002 ...
"In Internet years, the blog is five thousand five hundred years old" At MD we always start with Why this trend or that pattern but to be sure to be sure we tend to choose to link to selected bunch of great storytellers /
Simon Sinek's Ted Talk on "Start With Why."
MMMMMD ... 5 Latin Ms in MEdia Dragon " All things are so very uncertain, and that's exactly what makes me feel reassured,"
beloved children's book author and artist Tove Jansson wrote in her
marvelous parable of uncertainty and self-reliance
The artist must conceive with warmth yet execute with coolness.
— Johann Winkelmann, born on 9 December 1717
Untidy bookshops give me such delight.
It Is the smell of books, the plates in them,
Tooled leather, marbled paper, gilded edge...
Reading one's old work is an agony of shame, self-reproach and, on rare occasions, qualified envy of one's younger self ...
"One never writes alone. We, royal we, have borrowed
from
Gioia, Cumes, Havel, Hatton, O'Neill, Orwell, Kafka, Freud, Baudelaire,
from Borges, Cavafy and du Bellay,
from Saint-Denys Garneau, from Herrick, Grey [Thomas Gray?],
Johnston, Larkin, Jean-Aubert Loranger,
from Robert Marteau, Malherbe and Petrarch,
Jacques Réda, Virgil and Théophile,
And from others, too, whom I don't forget,
Friends known and unknown, close and distant,
In whom I came to know myself while seeking
What meaning this adventure might assume,
This longing to persist in one's being, which has
No explanation apart from the desire
To not wait quietly and leave
This dark world without uttering a peep."
Without any doubt the blogging landscape was a vastly different place when we posted a maiden entry on the blogspot (for example in 2002 spelled backwards social media didn't have quite the massive foot hold in this world that it does today and the notion of microblogging through sites like Facebook, Tumblr and Instragram was scarcely a concept yet). Though We do get nostalgic and yearn for those "simpler times" some days, we also very much enjoy seeing how the web continues to expand, grow and change (reinventing the wheel is always fun ;-)
"In my opinion, you are successful if you are doing what you really like doing and if you are doing it consistently..."
~MO'N
Feeling like the world is becoming less friendly? Social theorist Jonathan Zittrain begs to difffer. The Internet, he suggests, is made up of millions of disinterested acts of kindness, curiosity and trust. [
Ted Talk by that horrible Media Dragon example called Jonathan Zittrain – The Web As Random Acts of Kindness ~ czech out

A Search Engine Backed by Internet-Wide Scanning ...
]
*"Suffering is a gift," Swami Bramhdev said and generally the wise know what he really meant by this observation...
I think there is great merit in applying yourself assiduously to something just for the experience, for the joy, and because you feel it's what you were meant to do. Not to achieve. Not to win. Not to beat someone else. Just to do it.
And, maybe, if you're really lucky, to be an inspiration.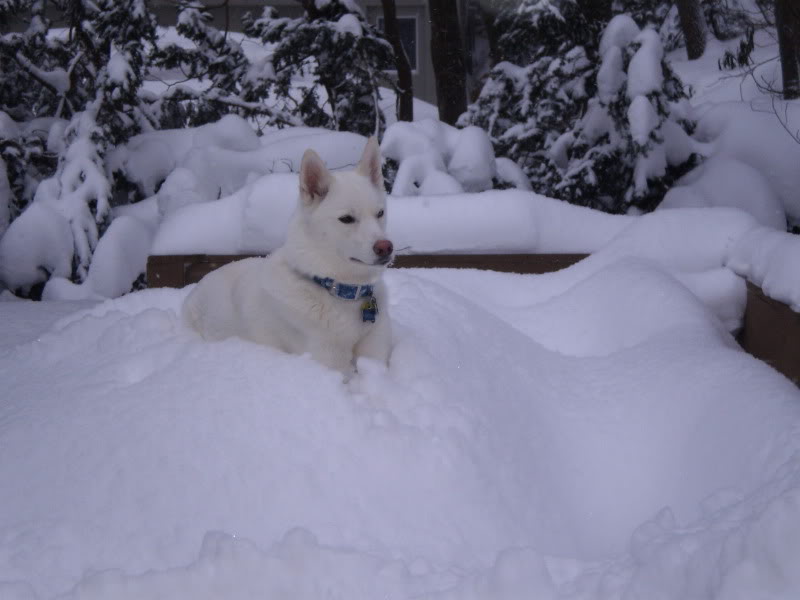 D.C.-based newspaper staff focus on Congress, but wire services account for most of what readers see
– December 3, 2015
". . . we agreed to adjourn to my lodgings to discuss measures with that cordiality which makes old friends like new, and new friends like old, on great occasions. We are cold to others only when we are dull in ourselves, and have neither thoughts nor feelings to impart to them. Give a man a topic in his head, a throb of pleasure in his heart, and he will be glad to share it with the first person he meets."
Which kinds of Cold River books actually sell?
The economics of Adele's 21 and 25
... And
is one entry on a blog or one album a year enough?
Murakami and Franzen: Why are their new books so familiar? Commercially
successful novelists
have a tendency to repeat
the same old formula
As a hobbying dragon who writes most of my own headlines, I come away from the recent headline study pleased to learn that getting wording that is effective and inviting is part art, part science — and probably a moving target as well. Analytics firm
Chartbeat has published a new study
which finds that most of the conventions for writing catchy digital headlines don't work very well.
Author Chris Breaux, a Chartbeat data scientist, summarized results of testing a dozen styles for optimal click-through rates as follows:
"Use terse, punchy headlines"; "Ask questions"; "Name drop." None of these properties show much predictive power.
That's right, writers: We've proven that "5 [or 5500] Ways To Write The Best Headline Ever" isn't actually that effective.
Breaux did find one exception
. Headlines using demonstrative adjective like 'this,' 'that' and 'these' had a substantially higher click-through rate than the norm. Long headlines also did modestly better.
Breaux writes that demonstrative words can create a bit of clickbait intrigue as in "These simple tricks will leave you speechless." Even a much simpler specifier like "GOP debate this evening" can be effective
Making Media Dragon Headlines via Poynter
Forty three years, and more than 1100 columns, later, Pierpont, aka Trevor Sykes, has been awarded for outstanding contribution to journalism at the Walkley Awards for journalism, 2015. It was given to Sykes in MMXV ....
The ultimate writer's and blogger's lament: "death is the country from which no foreign correspondent files." What a scoop that would make. After all, death is what makes life precious, or so they say. If we were immortal, we'd squander it anyway. Howard Nemerov writes in
"Small Moments"
(
The Blue Swallows
, 1967):
"Death is serious,
or else all things are serious
except death. A player who dies
automatically disqualifies
for the finals. If there were no death
nothing could be taken seriously,
not truth, not beauty, but that is not
a situation which we need to face."
Nemerov appends to his poem "Isaiah 54:7," which reads in the King James Bible: "For a small moment have I forsaken thee; but with great mercies will I gather thee." Life, like faith, is frail, but we persevere.
"Bewilderments: Reflections on the Book of Blogging Numbers - 13 years of chasing 5500 observations and scoops on the Kabala meaning of death and taxes"
Five thousand years ago, a set of spiritual principles was communicated to humanity in a moment of divine revelation...As a child, you may have even wondered, "Why was I born? What is the purpose of my life?" Then we grow up and get busy. We have to pay the rent, create a life, pursue a career, pick up the groceries. Sometimes, out of exhaustion, we lapse into a rut, a robotic existence, and stop asking the profound questions that fascinated us as children.
Most of us, at some point in our life, have been overcome with the feeling that we are not as fulfilled as we could be. Paradoxically, often the harder we strive to achieve that fulfillment, the more it eludes us.
When we speak about fulfillment, we don't mean just being temporarily happy or experiencing fleeting senses of wellbeing. We mean connecting to the energy, and maintaining our connection to true long-lasting fulfillment.
Kabbalah is an ancient paradigm for living. It teaches that all of the branches of our lives - health, relationships, careers - emanate from the same trunk and the same root. It's the technology of how the universe works at the core level. It's a way of looking at the world that can connect you to the kind of permanent fulfillment you seek.
Kabbalah teaches universal principles that apply to all peoples of all faiths and all

religions, regardless of ethnicity or where you come from. The beauty of studying Kabbalah is that you can't be forced to think in a particular way.
That would be so if we were discussing an artificial secret, one that is secret only because it is shrouded in secrecy, because others don't want you to find out. True secrets, even once taught, explained, illustrated, analyzed and integrated into your consciousness, remain just as mysterious as before. No—vastly more mysterious, for as the island of knowledge expands, so too its beach upon the infinite sea of the unknowable.
Life teems with such mysteries: What is love? What is mind? What is life? What is existence? How do they come to be? From where do they emerge? What is your soul, the person within your body? You experience all these at every moment. They are you. And yet, the more you gaze upon the depths of their mysteries, the deeper their waters become ...
The principal work of the Kabbalah, the Zohar, describes an age which will mirror the flood of

Noah

—this time with a world inundated with wisdom rather than water:
In the six-hundredth year of the life of Noah . . . all wellsprings of the great deep burst open, and the windows of heaven were opened . . .
On this, the Zohar states:
In the sixth century of the sixth millennium, the gates of supernal wisdom will be opened, as will the springs of earthly wisdom, preparing the world to be elevated in the seventh millennium.
The sixth century of the sixth millennium on the Jewish calendar corresponds to the period from 1740–1840, indeed a period of explosive advances in technology and science. At the same time, the gates of supernal wisdom were opened through the chassidic masters of the Kabbalah.
Now is the time to partake of both wisdoms, the earthly and the heavenly, to merge them as one and flood the world until the promise of the prophet is fulfilled:
The earth will be filled with consciousness of G‑d as water covers the ocean floor.
We've been treated to memoirs by New Yorker staff writers, editors, even a receptionist. Why does the magazine inspire such

documentary zeal

? NY NY ...
As a former Crown Employee with Mittleuropean samizdat background, we could not agree more with Kevin Cate ... Kevin Cate isn't a journalist. He works in public relations. But yesterday, he decided he'd had enough of people bitching about journalists and journalism. He sent a message out to subscribers of his daily newsletter, which gathers Florida front pages. It reads, in part:
The print and digital editions of newspapers allow us to be briefed like kings and queens for next to nothing. Seriously, you'd have to be a billionaire to afford that on your own.

Newspapers are worth defending.

So, tomorrow, I want you to share on social media why you love and subscribe to your favorite newspapers using #LoveMyNewspaper and tagging your favorite newspapers.
Cate didn't plan it, he said. He read something critical of journalism that made him angry and fired off his plan to Above the Fold Florida's subscribers. Media Dragons
Delicious. I felt the rush to finish the book as well as reluctance that the reading of it would end sooner than if I savored the writing. A fascinating read, almost as fascinating as a Samizdat Imrich Favourite Oral Histories shared at 256 over Kofi ...
Favoriting is not the same as liking, and liking is many steps removed from feeling love. (As American author Jonathan Franzen reminds us, "liking is for cowards.")
What we want from fiction and documentaries like Cold River

: emotional intimacy, the opportunity to transcend the barrier of self-consciousness that constrains us What Soulful Readers Want!!!
"It's been a banner year for authors who are no longer around to celebrate their success. A groaning shelf of recently published works by deceased brand-name writers, or those filling their literary shoes, shows that when it comes to books, gone does not mean forgotten. Or even unpublishable. Not by a long shot."
Moravian Cold River Rises Out Of Ashes
Via
Star Wars Style Guide
Can the

riddle of consciousness

be solved by quantum physics, neuroscience, and a new theory of information?...MEdia Dragoons
"This is why I think I'm going to be an artist. The things that really mattered sunk in and left their mark. Sometimes only a word — sometimes a peculiar smile — sometimes death — sometimes the smell of dandelions in Spring — once Love. Most people have little more mind than brutes: they live from day to day. I will go everywhere and see everything. I will meet all the people I can. I will think all the thoughts, feel all the emotion I am able, and I will write, write, write."
Thomas Wolfe's Letters to His Mother is an electrifying read in its entirety, brimming with precisely this "unappeasable hunger for life and for expression" that Wolfe channeled into his work and his ideas on art, literature, and life. Complement this particular portion with Georgia O'Keeffe's magnificent letter to Sherwood Anderson on what success really means and David Foster Wallace on the double-edged sword of ambition. (Czech out Tom's Look Homeward, Angel

— his autobiographical debut novel of 1929 Depression ...
Life is short, and it is sinful to waste one's time. They say I'm active. But being active is still wasting one's time, if in doing one loses oneself. Today is a resting time, and my heart goes off in search of itself. If an anguish still clutches me, it's when I feel this impalpable moment slip through my fingers like quicksilver… At the moment, my whole kingdom is of this world. This sun and these shadows, this warmth and this cold rising from the depths of the air: why wonder if something is dying or if men suffer, since everything is written on this window where the sun sheds its plenty as a greeting to my pity? I can say and in a moment I shall say that what counts is to be human and simple. No, what counts is to be true, and then everything fits in, humanity and simplicity. When am I truer than when I am the world? My cup brims over before I have time to desire. Eternity is there and I was hoping for it. What I wish for now is no longer happiness but simply awareness.
The great courage is still to gaze as squarely at the light as at death. Besides, how can I define the link that leads from this all-consuming love of life to this secret despair? If I listen to the voice of irony, crouching underneath things, slowly it reveals itself. Winking its small, clear eye, it says: "Live as if …" In spite of much searching, this is all I know.
Complement the altogether beautiful Lyrical and Critical Essays with Camus on happiness, unhappiness, and our self-imposed prisons, his illustrated wisdom on love, and the beautiful letter of gratitude he wrote to his childhood teacher after receiving the Nobel Prize.
We think of

Orson Welles

as a drunk, as falling short of his potential, as a wasteful filmmaker. Those notions say more about us than about Welles Imrich Is Not Better Really
Prayer at Winter Solstice by
Dana Gioia
Blessed is the road that keeps us homeless.
Blessed is the mountain that blocks our way.
Blessed are hunger and thirst, loneliness and all forms of desire.
Blessed is the labor that exhausts us without end.
Blessed are the night and the darkness that blinds us.
Blessed is the cold that teaches us to feel.
Blessed are the cat, the child, the cricket, and the crow.
Blessed is the hawk devouring the hare.
Blessed are the saint and the sinner who redeem each other.
Blessed are the dead, calm in their perfection.
Blessed is the pain that humbles us.
Blessed is the distance that bars our joy.
Blessed is this shortest day that makes us long for light.
Blessed is the love that in losing we discover.
One evening in 1972 Trevor Sykes had a drink or five with Michael McAlister, chairman of the Australian Associated Stock Exchanges, and onetime private secretary to the Duke of Windsor, who, as Edward VIII, sensationally abdicated the British throne in 1936.
Walking back to the office, the contours of an elderly, fictional character, in the habit of drinking Bollinger or G&T's with men of wealth and power in venues like, say, the Croesus Club, formed in Sykes' mind. That's how
Pierpont
was invented.
"It all sort of came together – the bones of him. His character pretty much formed from the first column," Sykes says.
Named after legendary American Robber Baron J. Pierpont Morgan, the fictional character soon had regular add-ons. There was the mythical company, Blue Sky Mines, company chairman Sir Mark Time, geologist Bottle, and company secretary Penwiper Sykes