Nobody is more dangerous than he who imagines himself pure in heart; for his purity, by definition, is unassailable.
— James Baldwin, who died on this date in 1987
Gerrymandering is rife across the country, resulting in artificially drawn districts and council boundaries intended to protect or defeat certain incumbents, maximize one party's share of power, or achieve other political goals ...
As it is only a year or so to local government elections in NSW, it is worth remembering parties are not only judged on getting things done, but how they respond to inevitable political spot fires ...
What are the nature and purposes of democratic governance? Is it to provide "government of the people, by the people, for the people"? Is it more than that?
And what are the principles that underpin democracy's nature and purposes and should guide all those who participate in the legislative and executive arms of government? Tim Smith: do our leaders govern 'for the people' anymore?
For the Labor Party, what is at stake is the weakening of its unbroken stranglehold on state and federal politics in the southeast. The trump card it is playing is Matraville pharmacist Noel D'Souza.
The newly minted Randwick mayor has broken ranks with the strong anti-amalgamation Labor arm on the council. Cr D'Souza has pushed forward the Randwick, Waverley and Botany merger to secure the future of Labor in the east.
However, Randwick Labor leader Tony Bowen said the decision by the Randwick Liberals to back Cr D'Souza over a Liberal councillor was strategic. Mr Bowen said this was a move to pave the way for Wavely Mayor Sally Betts to become mayor of an eastern suburbs Liberal "gerrymander", taking in Randwick, Waverley and Woollahra.
NSW Council amalgamation frenzy in lead up to IPART report release, Premier Mike Baird doing rounds
There is nothing more disloyal to the traditions of Labor than the new heresy that power is not important. The men who formed the Labor Party in the 1880s knew all about power; they were not ashamed to seek it and they were not embarrassed when they won it. This party was not conceived in failure, brought forth in failure or consecrated to failure. So let us have none of this nonsense that defeat is somehow more moral than victory. (Gough Whitlam, Speech to Victorian Labor's 1967 State Conference).
SOMETHING is rotten in the state of NSW. (Not so long ago,) despite overwhelming community opposition, the NSW Liberal government joined with the Shooters and Fishers Party to pass legislation to manipulate votes in the City of Sydney
Defeated Liberal candidates behind push to gerrymander the City of Sydney Council elections
Australia has a proud history of high voter turnout and maximum enfranchisement, but a new law in New South Wales is an attack on this democratic legacy
Gerrymandering has no place in Australia
Finally, Cr Ristevski made reference to an unnamed elected Liberal Party official who "has a criminal record for theft" that he did not disclose to party officials.
The official's name is not contained in transcripts of that interview. But a memo sent to the Liberal state executive says the reference is believed "to be Mr Ned Mannoun, the Mayor of Liverpool".
Cr Mannoun denied having any criminal record, or history of criminal conviction.
"[But] I have never hidden from the party at any stage I got into trouble with the police [between the ages of] 15 and 17," Cr Mannoun said.
Cr Mannoun said he had been "minimal[ly] involved" in the theft of items from a tuck shop and received "stolen cans of Sprite" at the age of 16 but had no conviction recorded
Liberal councillor faces suspension over explosive media comments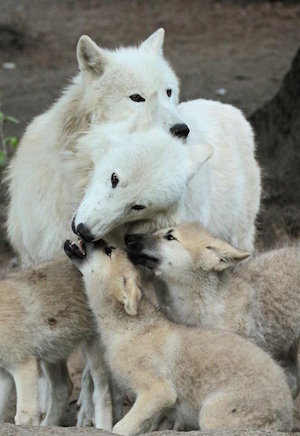 COUNCILS will be warned to release the property interests of councillors amid revelations many are illegally refusing access to the public. The warning from the Office of Local Government follows an investigation by
The Sunday Telegraph
into the property interests of councillors, which found many councils were imposing restrictions on access to the records. Councillors must declare a conflict of interest when matters relating to their properties are being discussed at council meetings... Uncensored documents were later leaked to
The Sunday Telegraph
~
Port Stephens mayor Bruce Mackenzie — owns 54 properties
Auburn Deputy mayor Salim Mehajer — 24
Fairfield Councillor Joe Molluso — 14
Canterbury Councillor Con Vasiliades — 11
Botany Councillor Stan Kondilios — 10
Fairfield Council mayor Frank Carbone — nine
Holroyd Councillor Eddy Sarkis — eight
Fairfield City Councillor Lawrence White — six
Waverley Councillor Andrew Cusack — six
Randwick Councillor Kiel Taylor Smith — five
Parramatta Councillor Pierre Esber — five
Councils warned to end secrecy over property ownership
Old NSW
I caught myself going through some references to Sir Robert Askin
Former state Assembly Speaker Sheldon Silver was convicted on all seven criminal counts Monday in a corruption scheme that traded taxpayer cash and political favors for nearly $4 million in payoffs….The conviction of Silver — for decades one of the three most powerful politicians in the state — was a huge victory for anti-corruption crusading Manhattan US Attorney Preet Bharara.
Modern politics is often characterised as a world of electoral sound bites and party competition, with few opportunities for informed public debate. But this is perhaps an unfair representation of what goes on at the heart of most contemporary democracies. Out of the media spotlight there exists a routine underworld of policy deliberation that goes on in parliaments and their committees, courts, advisory bodies, commissions, party rooms, and numerous collaborative partnerships.
This is a deliberative, but highly elite world occupied by officials, leaders and experts. Citizens do, of course, find alternative spaces to contest and discuss policy issues, but the challenge for modern democracies is whether our elite deliberators are listening. Disconnections between elites and citizens have plagued democracies throughout the centuries. Yet recent developments in the practice and theory of deliberative democracy provides an opportunity to rethink how we might better couple spaces of elite deliberation with spaces of citizen deliberation.
Mini-publics linking citizens and elites in policy deliberations
A man has been stung with two fines in twenty minutes after he was pulled over without his driver's licence and then left his car unlocked to walk home to get it.
Aria, a Byron Bay local originally from Germany, was pulled over for a random breath test on Monday, found to not have his licence with him, and given a $106 fine.
'Has the world gone mad?': Man fined in NSW for leaving his car unlocked
Mr Abbott said that the problems and limitations the government suffered were not of his making: "I think it was a very successful government in spite of a feckless Senate, an irresponsible Labor Party, a poisonous media culture and well organised white-anting."
Tony Abbott says he would have died happy on the morning he was removed as PM
The spending entitlements of MPs continues to be put under scrutiny following the revelation that Julie Bishop cost the tax payer $30,000 for her and her partner to fly from a Perth fundraiser to Canberra on an empty VIP jet.
According to the latest release of MPs' travel records, opposition leader Tony Burke billed taxpayers $11,700 to take his family on a five-night work trip to the Torres Strait in January, reports
The Australian
Ms Latham accuses the inspector in one email of appearing to have "aligned [himself] with those in the community and the media who regard the commission's investigation of Ms Cunneen as improper and unfounded".