Teen Hackers: A '5-Year-Old' Could Have Hacked into CIA Director's Emails
M
otherboard. "Worse than Clinton LLC."
George Osborne has come under fresh pressure to halt controversial cuts to tax credits as new research shows that 71 Tory MPs in marginal seats could be vulnerable to a backlash from families hit by dramatic falls in their incomes.
The impact of the cuts, which will leave 3.2 million families worse off by an average of £1,300 a year. Coda over 7k comments in the Guardian as at 18 0ct - David Cameron (and his Spin Doctors respond to question time on tax credit complaint)
The effects on individual households was brought home to millions of television viewers on Thursday when working mother Michelle Dorrell, who voted for the Conservatives in May, made an emotional attack on Cameron during BBC1's Question Time, saying that she worked "bloody hard" and already struggled to pay her bills. She said Cameron had promised not to cut her tax credits but had then gone back on his word Corbyn and the Misery of Tax Credits
Jason Dinesen, How to Protect a Deceased Person's Identity. "Thankfully, Congress has now limited access to the Death Master File, which was the cause of much of the identity theft relating to deceased people."
Maury makes careful adjustments to both the scope and scale of his business in light of what he's learnt about his customers' eating habits, and he shares this in a recent article on The Economist.
Federal Information Security: Agencies Need to Correct Weaknesses and Fully Implement Security Programs, GAO-15-714: Published: Sep 29, 2015. Publicly Released: Sep 29, 2015.
"Cyber risk is now a major threat to clients' businesses. Companies increasingly face new exposures including first-and third-party damage, business interruption (BI) and regulatory consequences. A Guide to Cyber Risk examines global trends and developments in cyber, while also identifying the emerging risks that will significantly impact the industry in the near future.
> Download the full report here
> Download the Executive Summaryhere
> Download the cyber risk exposure infographic here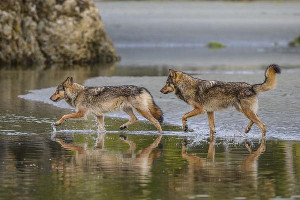 Police face questions over covert monitoring of Jeremy Corbyn and other MPs Guardian. Corbyn demands to see his file.
When Comparing American Deaths Caused by Terrorism to Those Caused by Gun Violence, a Startling Trend Emerges Yahoo. Not "startling" if you are at all on top of how de minimus "deaths by terrorism" are in the US. The odds of being killed by lightening are higher.
Framing Dependencies Introduced by Underground Commoditization, September 2015 – via the Workshop on the Economics of Information Security 2015.
"Internet crime has become increasingly dependent on the underground economy: a loose federation of specialists selling capabilities, services, and resources explicitly tailored to the abuse ecosystem. Through these emerging markets, modern criminal entrepreneurs piece together dozens of à la carte components into entirely new criminal endeavors. From an abuse fighting perspective, criminal reliance on this black market introduces fragile dependencies that, if disrupted, undermine entire operations that as a composite appear intractable to protect against.