It's often said that the culture of an organisation is shaped by the worst behaviour that its leader is willing to tolerate ..
~ Where is Culture
The song
When I Grow Up
offers an bittersweet view of childhood dreams about adult freedoms (and responsibilities):
When I grow up
I will eat sweets every day
On the way to work
And I will go to bed late every night.
[Waltzing] Matilda the Musical
It was an inspiring experience to hear
man of the future,
Alex Malley, of
thenakedceo.com aka
Naked CEO fame, speak about leadership ... Alex is proud of his Greek heritage and uses his roots to boldly share number of touching stories about his parents, especially about his loving relation with his mum...
"The Naked CEO
is about the pursuit of insight. It reminds us to look deeper, listen harder, reach further and not least of all, to have faith in ourselves. Alex is a true leader and a passionate educator, and everyone--from student to experienced CEO--can take something from the wisdom he shares in these pages.
"
--Chris Jordan, Commissioner of Taxation, Australian Taxation Office
[Alex's Impression of Chris Jordan]
What if we do nothing? Could this be the most important policy question?
Is doing nothing a Nudge?
In episode 32 of InTransition, we are joined by Flip Prior, Twitter Australia's Partnerships Manager – News & Government. In this episode we examine how government departments and politicians use Twitter to advance the conversation.
Why politicians love Twitter
What is stupid?: People's conception of unintelligent behavior Science Direct
Professionalism, which most of us were brought up to admire, implies compartmentalisation. It used to mean something good and noble; leaving petty emotions at home, taking your higher self to work, thinking beyond mere profit, doing good, committing to altruism. Now, it means almost the opposite You do not have a career you have a life
According to Peter Drucker, author of
The Practice of Management
,
1
"There is only one valid definition of business purpose: to create a customer." While there is some truth to that statement, creating customers or clients is always the easy part; the hard part is retaining those clients and making them ardent advocates to amplify their value to the firm. Amplifying client value does not only mean repeat business but also acquisition of new business for expansion of client base for a measurable impact on the firm's profits. This takes time, effort and a complete change of mindset not to mention investing in the right technological tools available.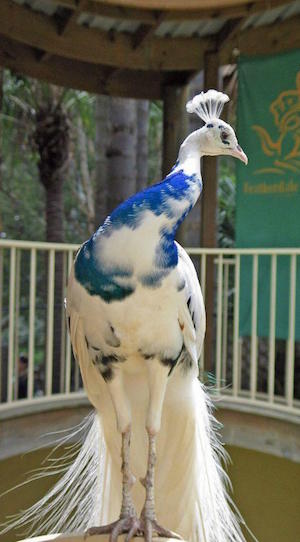 In a nutshell, Peacock stands for leadership ..
Harvard Business Review just published its annual ranking of "Best Performing CEOs in the World". The noteworthy part, picked up by the Financial Times, is that last year's numero uno, Amazon's Jeff Bezos, fell from his perch to number 87 based on Amazon's poor social responsibility marks. The new "best CEO" is Lars Rebien Sorensen of Novo Nordisk, a biotech player best known for a diabetes drug.
Harvard Business Review courteously confirms that former librarians like Jeff ( and Ronda's of this world ;-) are most predatory ...
Bank's severance deal requires IT workers to be on call for two years Computerworld
"What leadership ..."
In the
Wall Street Journal
"Sightings" column TT wrote about surviving sound recordings of the speaking voices of men and women born in the nineteenth century. Here's an excerpt.
In 1931, Oliver Wendell Holmes, Jr., the oldest person ever to sit on the U.S. Supreme Court, turned 90. By then the seemingly ageless judge was widely regarded as a national treasure, so CBS marked the occasion with a prime-time birthday tribute in which he spoke briefly from his home in Washington, D.C. Justice Holmes was the most eloquent jurist this country has yet produced, and he rose to the near-final occasion (he retired from the bench ten months later and died in 1935) with characteristic grace, closing by quoting his own elegant translation of a passage from a
medieval poem
in praise of wine, women and song that he bent to his own austere purposes. "To live is to function," he said. "That is all there is to living. And so I end with a line from a Latin poet who uttered the message more than fifteen hundred years ago: 'Death plucks my ear and says, Live—I am coming.'"
Voices from the grave
Three years ago the Harvard Law School Library, where Holmes' papers are housed, launched an online "digital suite" (
library.law.harvard.edu/suites/owh
) that allows anyone with a computer to access its digitized 100,000-document collection of Holmesiana. I knew from having read G. Edmund White's 2006 biography that the 1931 radio broadcast was recorded off the air and that the Harvard Law School Library, where Holmes' papers are housed, possessed a tape copy of the recording. Why, I wondered, wasn't it possible to use the Holmes Digital Suite to listen to that 1931 aircheck?
Go
here
to listen to a RealAudio copy.
J
on Favreau, shown with President Obama in April 2009, was one of the youngest head speechwriters in presidential history.
Jon Favreau, the North Reading wunderkind who has channeled Obama's voice since 2005 after meeting the junior senator at the Democratic National Convention in Boston, was considering a switch to screenwriting. His eagerness became apparent when he told Obama that NBC had picked up "1600 Penn," a political comedy cocreated by Jon Lovett, another former Obama speechwriter whom Favreau had caught up with before departing Los Angeles.
Obama's speechwriter Jon Favreau leaves west wing for screenwriting
With a tight labour market for skilled infosec professionals, many CISOs and IT managers are struggling to recruit and retain talented employee
he. ATO's solution to the situation, according to its senior director of vulnerability management and research Leonard Kleinman, has been to insource a number of key skills back into the organisation
ATO Cyber gurus ...