"I have no desire to prove anything by it. I have never used it as an outlet or a means of expressing myself. I just dance."
~Fred Astaire, Steps in Time
Sweltering one minute, cold the next.
A wild fire, with flames as high as a ''power pole'', ripped through a car park in Sydney's Olympic Park on Sunday, destroying more than 40 cars that were heard exploding, causing authorities to evacuate more than 1500 people from the aquatic centre in Homebush.
Homebush Fire
A perfect critic looks at every poem on its own terms, but not all terms are equal."
~ William Logan, "Against Aesthetics" (The New Criterion, Sept. 2013)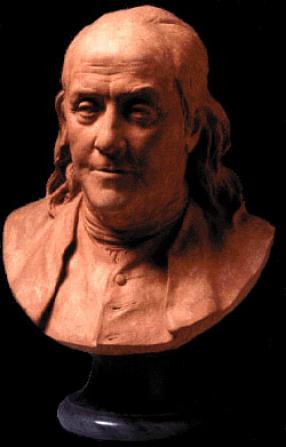 Terry has a peek at two short excerpts from the libretti for
The King's Man
and
Danse Russe
, my two most recent operatic collaborations with Paul Moravec, which are being produced as a double bill in Louisville this weekend by
Kentucky Opera
.
The first number, "I Was Born on a Sunday," is an arietta from The King's Man that is sung by Benjamin Franklin, who is attempting to explain to William, his illegitimate son, why he is at one and the same time a "Puritan prig" (in William's contemptuous phrase) and a carefully discreet sexual libertine:
FRANKLIN I was born on a Sunday
In the shadow of an angry God,
Baptized on the day of my birth
Into a gray, Puritan life
To save me from the fires of hell.
They believed that a child born on a Sunday
Must be a child of Satan.
This was my youth,
From the Puritans of Boston
To the Quakers of Philadelphia:
From same to same,
Gray to gray,
Hard work, cold baths,
Hatred of the joys of the flesh.
Damn it all!
God damn it all!
No God of love
Would make such a place,
Cold as ice,
Sharp as a knife,
No joy...
No life.
PS: Media Dragon reached half a devil posts many swelting posts ago this is number 4444 so another 2222 posts and we will reach that dangerous number of biblical proportions. However, whatever you do do not mention Cold Water in front of people where Cold Rivers meet - SnowTown.