VIDEO:
Sharyl Attkisson Explains the Origins of the 2016 'Fake News' Narrative in TedX Talk
Russia's Election Interference Is Digital Marketing 101 The Atlantic (Re Silc). "[T]o be clear: Russian agents should certainly be cut out of the market of persuasive messaging. But this won't fix things for good. A real solution will require a hard look at the relationship between information markets and democracy, and a focus on the public interest over the profit motive." So the problem is neoliberalism?
"Switzerland has long been a global center for the

wealth management industry

, housing around $2 trillion, or 27 percent, of global offshore wealth. Since 1934, Swiss bankers and regulators have resisted the efforts of foreign tax regulators, including the Internal Revenue Service (IRS) in the US, to obtain information about secret Swiss bank accounts.
Why Switzerland is Becoming a "Crypto Nation" with a Flourishing ICO Market: Expert Take
(Bringing Swiss order to initial coin offerings ) Switzerland, as a financial centre, has a double reputation. On the one hand, clockwork: practical, competent, reliable. On the other, chocolate: indulgent and dark. The country's private banks are still living down their reputations as facilitators of tax evasion. It is natural, then, that there should be knowing smiles at the news that Switzerland is keen to become a hub for cryptocurrency finance, and initial coin offerings in particular...

Mr C - "The devil, of course, will be in the details of implementation and enforcement"
Data breaches: If a company has lost your personal info, they now have to tell you
'Altered Carbon' Teaser Shows a Body-Hopping Cyberpunk Mystery
COLIN POWELL: 'Pretty Shocking' That So Many American Youths Lack Smarts, Fitness for Military. "They can't get through the basic exam that we give them. Now, c'mon, it's not that hard of a test, but even high school kids who graduated high school can't get through this exam."
The Politics of Shame
Current Affairs
"It's been a
glacial journey
, but the many pieces of Australia's
grand federated digital identity puzzle
finally appear to be falling in place after the Digital Transformation Agency on Wednesday released the final version of its roadmap for the technology.
Known as the
Trusted Digital Identity Framework
, the scheme cements into place the federal government's role in minting and exchanging online credentials used to access government transactions and online services, essentially based on a hub-and-spoke model similar to those used in financial services."
Chris Moraitis shares his thoughts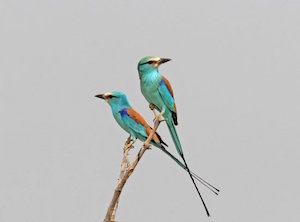 SECRETARY SERIES:
Organisational change in the public sector is about more than just one department smashing into another. The head of the Attorney-General's Department shares his secrets after five years of flux across two departments.
When a CFO of a company being audited was formerly employed by the accounting firm conducting the audit there is a risk from the 'familiarity threat' which can undermine audit independence
Columbia Journalism Review: The social network's increasing threat to journalism – "

A

t some point over the past decade, Facebook stopped being a mostly harmless social network filled with baby photos and became one of the most powerful forces in media—with more than 2 billion users every month and a growing lock on the ad revenue that used to underpin most of the media industry. When it comes to threats to journalism, in other words, Facebook qualifies as one, whether it wants to admit it or not…
The unexpected 'architects' behind fake news campaigns
Two curious researchers who wanted to get behind the scenes of disinformation campaigns in the Philippines were surprised at who they found there. It turns out the country's advertising and public relations executives are playing a key role in disseminating misinformation, hiding in plain sight behind an army of highly organized freelancers. Read a summary; download the full report.
IMPERSONATOR ACCOUNTS:
They wreck people's lives. They operate in violation of Facebook and Twitter policy. But the New York Times found

little had been done

to stop millions of "bot" accounts that impersonate real people — and lead people to think the worst of real people from fake imitator accounts. The accounts, Russian and otherwise, helped Donald Trump in 2016 and may wreck the 2018 elections, prosecutors say. After the story broke,

the hashtag #TwitterLockOut

began trending

amid reports

that Twitter moved to erase bots.
This is how we do it
More technology schools around the world are offering courses in digital ethics and misinformation, The New York Times reports.
NPR interviewed ProPublica about its new Political Ad Collector tool, which The Guardian is promoting for use by Tasmanians, South Australians and Victorians.
PolitiFact made their methodology more transparent, in keeping with other fact-checkers around the world. (And ICYMI, PolitiFact has moved its headquarters to Poynter, earning a not-for-profit designation.)
This is bad