When in 2001, the then premier Bob Carr appointed Marie Bashir as governor of NSW, Mr Cavalier said Nick Shehadie told him, and my father-in-law! he was happy to be "the handbag". "What a lustre he brought to that supporting role," Mr Cavalier said of the man who most recently was known publicly as NSW's "first husband"
Nicholas Shehadie: right royal send off for the 'supreme politician'
Sir Nicholas Shehadie farewelled in state funeral | Rugby.com.au
Home turf: Australian rugby union footballer Nicholas Shehadie training for Randwick in 1947.
SIR NICHOLAS SHEHADIE AC (1925-2018) by Rodney Cavalier
Rodney Cavalier Remembers Sir Nicholas Shehadie - The Alan Jones Breakfast Show: Highlights (podcast) - Player FM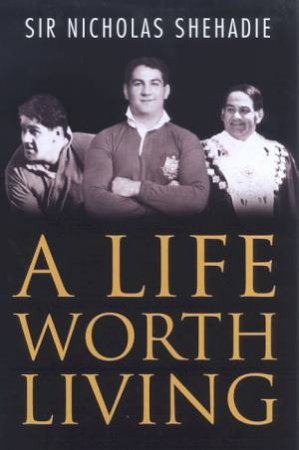 In the wake of Sir Nicholas Shehadie passing away last Sunday night, many in the rugby community have been trading their favourite stories about the great Wallaby and administrator. My favourite so far came from Tony Baine.
"On the 1957 'Home Counties' tour," he recounts, "legend has it that Nick was very lucky to escape being sent off in Ireland at Lansdowne Road after having dished out a hiding to Noel Murphy. He was roundly booed and a lot of Irish Rugby fans thought Nick was a thug and deserving of an early shower."
Often when he met Irish rugby fans in Sydney he would tell the story against himself and state that the two most hated people in Ireland were Cromwell and Shehadie."Nick regaled Pat Scullion, then the Irish Consul in Sydney when they first met with the story and Pat, as quick as a Brian O'Driscoll line break replied: 'Who is Cromwell?'"
"
And to treat everyone, no matter what their station in life, with the greatest respect and dignity."
Nick Shehadie, Wallabies captain, lord mayor and Sydney reformer
Nicholas Shehadie - Wikipedia
Sir Nicholas Michael Shehadie, AC, OBE (15 November 1925 – 11 February 2018) was a Lord Mayor of Sydney ( 1973–1975) and national representative ...
Sir Nicholas Shehadie funeral: Hundreds farewell former Sydney lord mayor at state funeral RIP Sir Nick
Hundreds of mourners have gathered in the heart of Sydney to remember rugby great Sir Nicholas Shehadie, who died aged 92.